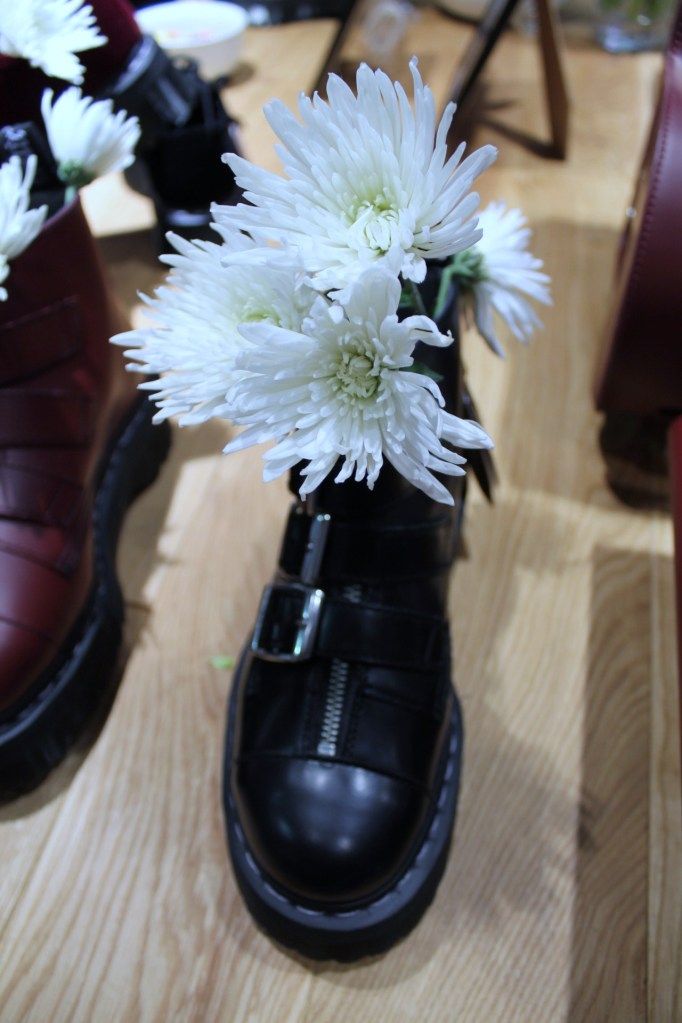 You guys, there is some kind of witchcraft going on here. That, or Agyness Deyn is a mindreader. There is no other explanation for this Aggy x Dr Martens being so close to my current aesthetic, other than maybe - just maybe - we grew up in the same era and are both pining for a time of watching My So-Called Life on a tiny yellow TV, discovering Nirvana just four years too late, and getting your first pair of (hand-me-down, forest green) Docs.
There's really something in this
twenty years 'til a decade's cool again
theory, huh?
Daisy prints, checked flannel, and lambswool knitwear work together in the clothing collection, with each piece designed to be layered with another or worn alone. The standout pieces are - naturally - the shoes. Laying somewhere in between the back pages of Kerrang! and the Victorian period, the double height soles and triple buckles are just right for stomping around Manchester's rainy streets and sticky clubs, with burgundy velvet adding a touch of luxury.
I checked out the Aggy preview with Manchester's hardest working fashionettes,
Sara
and
Jordan
, who simply had to try on the reversible daisy bomber and Crombie coat respectively.
Kate
couldn't hold back, and
bought a pair of black velvet creepers
. Everyone at the preview was rocking their Dr Martens - it'd be rude not to, right?
With prices ranging from £30-275, this is definitely one for the birthday bunny to consider, but don't dilly-dally - the collection is strictly limited edition - and you're safe in the knowledge your footwear will last pretty much forever. #Firstandforever.