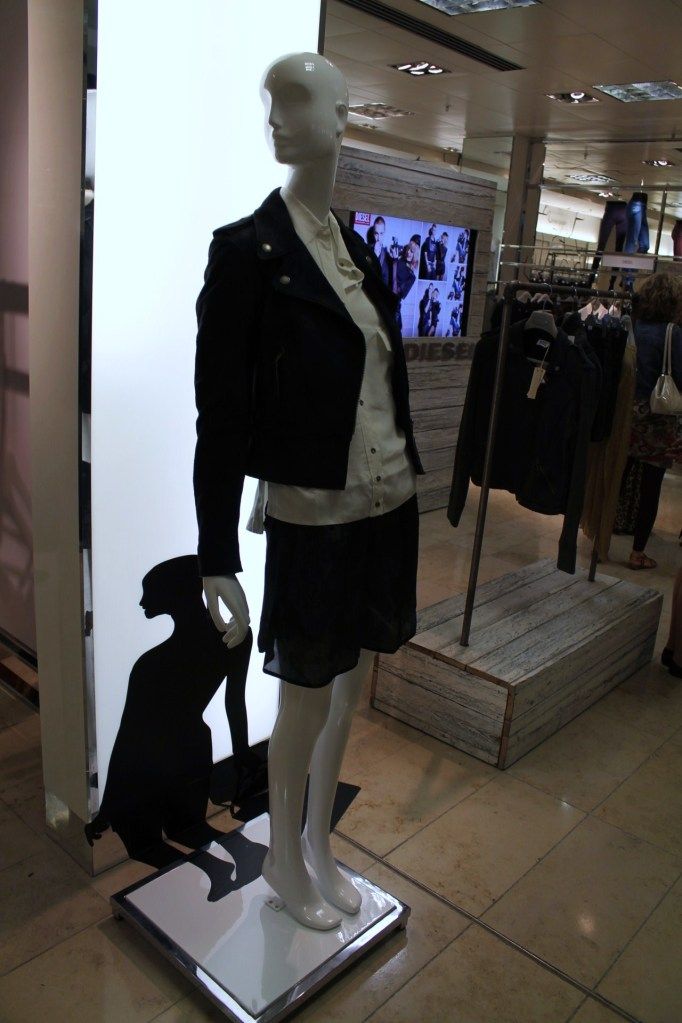 What comes to mind when you think of Diesel? As a teen, their jeans were the holy grail of denim, and I was pleased as punch when I got my first pair from the Cheshire Oaks outlet store. I didn't much bother with the brand as I grew up as I simply assumed I'd grown out of it.
Turns out Diesel had grown with me. I visited the Diesel autumn/winter 2012 collection pop-up in Harvey Nichols on Thursday, and was treated to a thorough run-down of the collection and brand by the (very passionate & knowledgable) Northern visual co-ordinator, Helen.
Diesel has split into three much more targeted brands, rather than attempting to cover all markets as the previous one did. 55DSL is the "bread and butter" goods - t-shirts and denim - Black Gold is a luxury brand with Sophia Kokosalaki at the creative helm (though
Vogue reports Kokosalaki is leaving
after three years in charge), with the eponymous brand covering the notoriously difficult middle market.
Diesel will be no less on-point than its older Black Gold sister however, as its head designer is Fashion East & NEWGEN alumni, Heikki Salonen, who is known for his grungy, minimal aesthetic. As I saw on Thursday the autumn/winter collection covered all wardrobe bases - the perfect leather jacket, the coloured skinny, a dress-up-or-down jumpsuit - in a mainly neutral colour palette; on-trend khaki being the basenote with a pop of sunflower yellow on top. Each piece would work effortlessly with the rest of the collection, along with your best vintage top or high-street blazer.
Look out for the Diesel pop-up in your local Harvey Nichols - it's visiting each store for two weeks at a time - and I guarantee you will be impressed as I with the brand's progression.