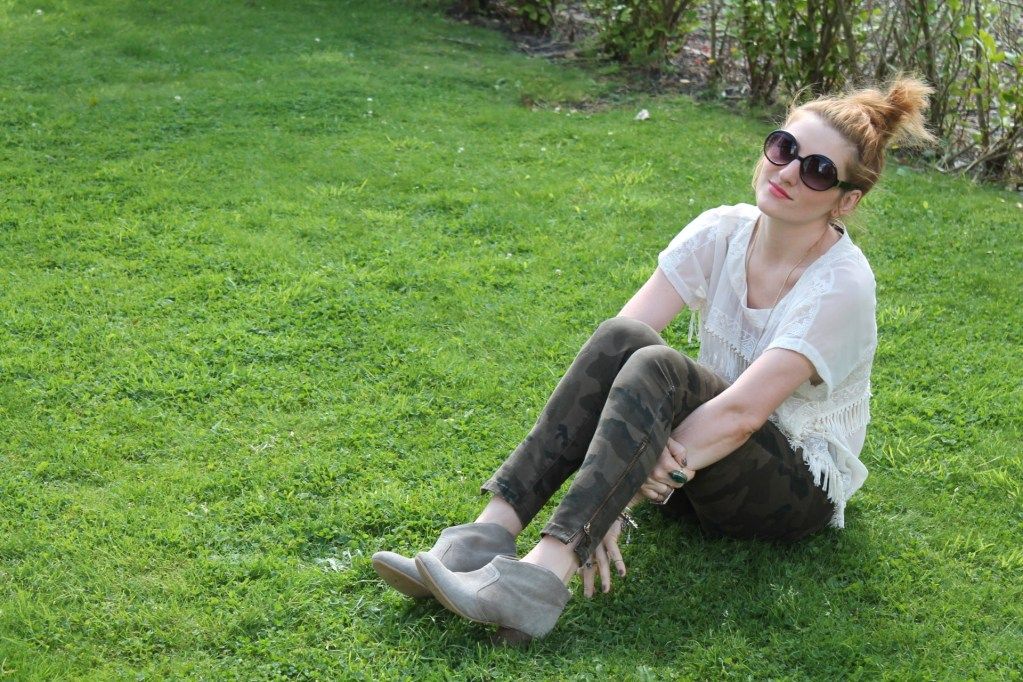 French Connection top
Zara trousers
Love Label boots
Urban Outfitters sunglasses
H&M necklace
Dixi & BCBG rings
Forever 21, Kenneth Jay Lane & vintage bracelets
Jeans and a t-shirt, version 2.0. This has got to be my favourite top of all time - it's so baggy and mis-shapen, but the fringes move beautifully and it can be worn day or night. I deliberated about buying these trousers - would every blogger and their dog have them come September? - but in the end I am so happy I got them. They're my version of disco pants; the material sucks me in, acts like a Wonderbra on my (pretty much non-existent) bum and will undoubtedly become my go-to pair this winter.
I'm still without internet in my new flat, and in fact will be without it until the 21st of August. Currently I'm sat in Starbucks waiting for them to realise how much bandwidth I'm sapping uploading all these images. I'm in desperate need of new ways to procrastinate so please fire any suggestions my way! DIY tutorials, cool magazines, and new dance routines all welcome. FYI I don't have a TV, and reading feels far too productive. HELP.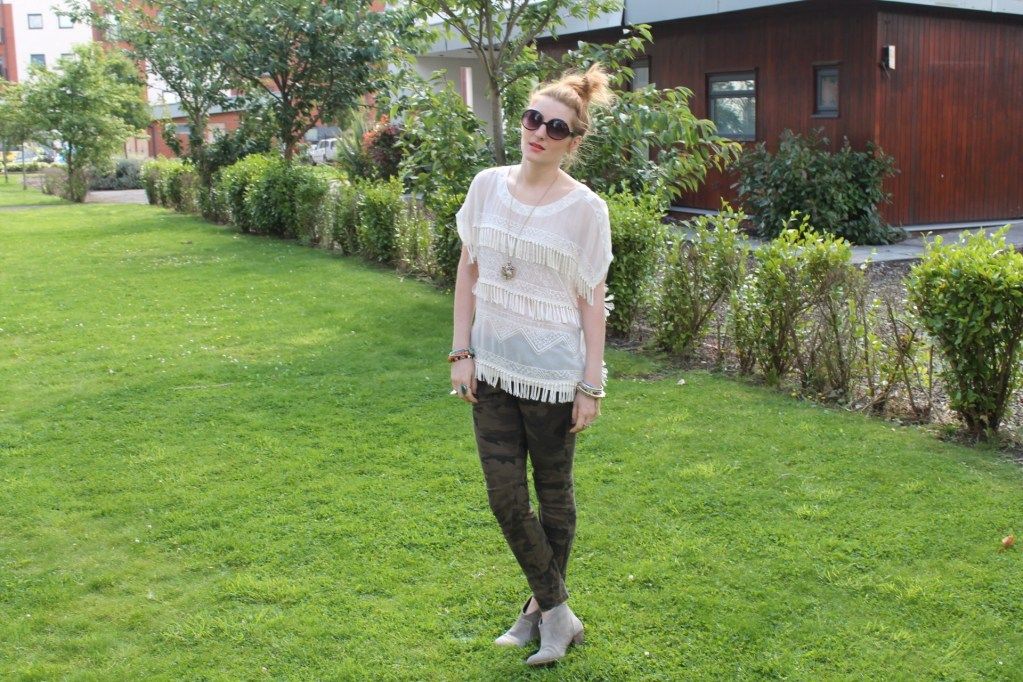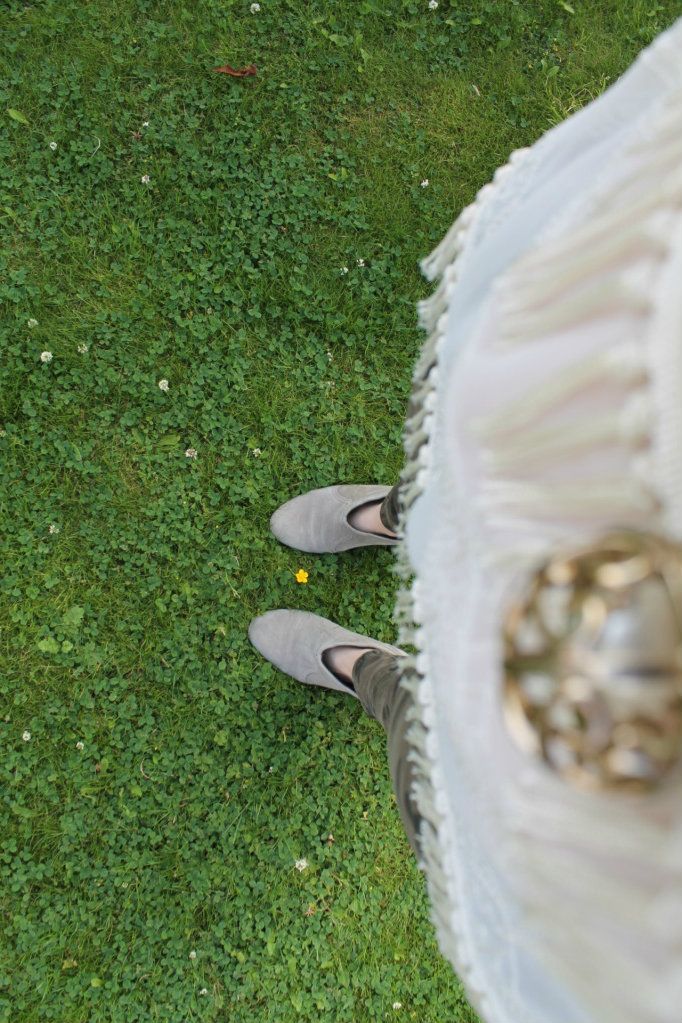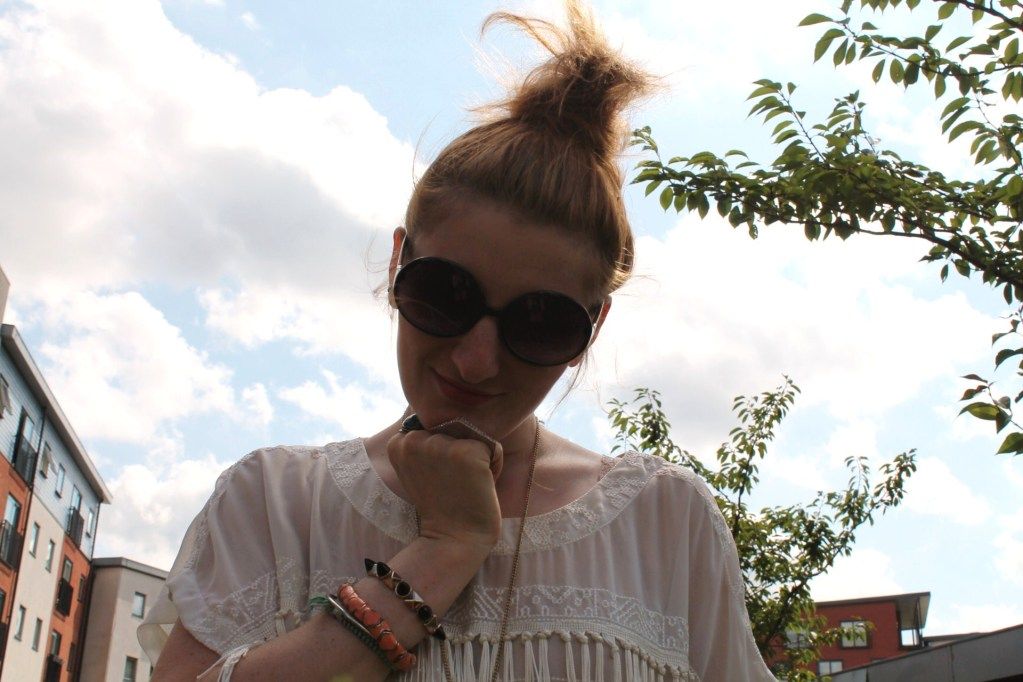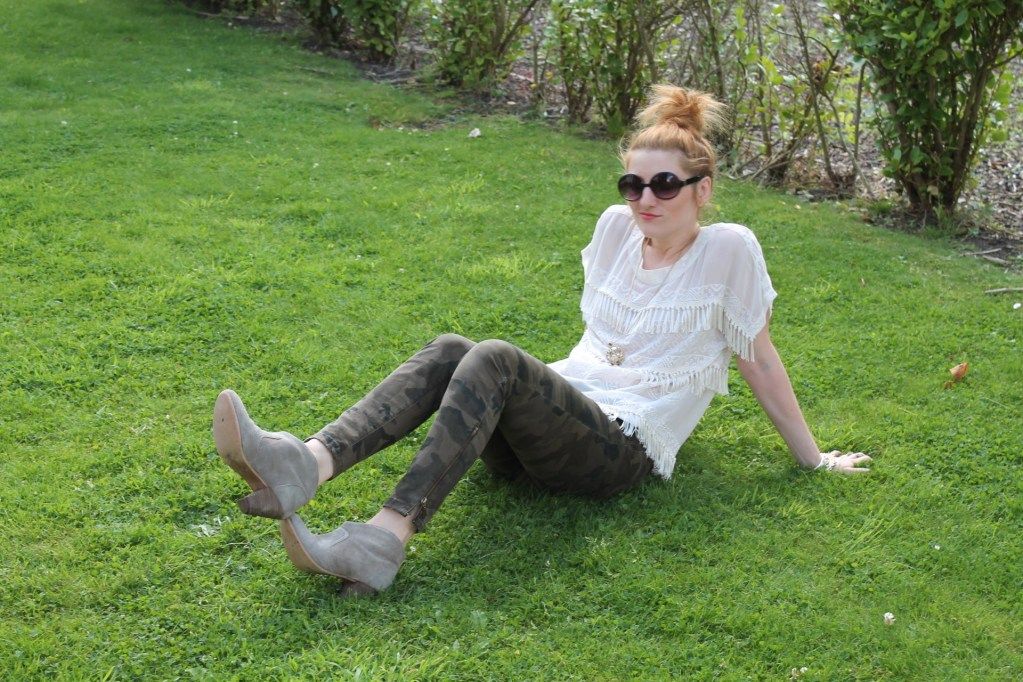 Graceful as a newborn horse.
(Apologies for the new animated gif obsession. Clearly my lack of internet has regressed me back to a time when I had to ask my parents to use the computer)