The transitional period always sends me into a bit of a tizz; we remain in the thick of winter, getting rained and hailed upon, but all the glossies are full of spring editorials and adverts. I accept that every January and August my mojo will be totally out of line, and I simply have to throw myself into it wearing new trends until something
clicks
into place. Sometimes it can be one new piece that completes the season's wardrobe, but often I style something from a previous year in a different way and the outfit is bang on. Moodboards are always helpful, too! Make your own by cutting and sticking inspirational pictures from magazines, and adding any patterns or textures you are currently feeling.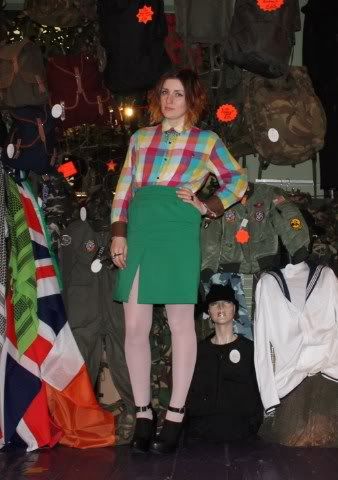 Pastel jeans! Hard to pull off even if you
are
feeling superstylin'. I was reminded just how difficult it is to wear pale trousers when I had a coffee-and-berry-compote incident in Starbucks, though I do still enjoy the mix of ASOS grungy jumper (boyfriend's again - what is it with him having better clothes than I this season?) with sherbet lemon Oasis pants, dolly mixture ASOS shoes and Parma Violet hair. I refuse to stop using my enormous Zara bag - it fits in the near-A3 style.com/print magazine plus my DSLR - but perhaps this
frosted bowler bag from ASOS
may be more season-appropriate.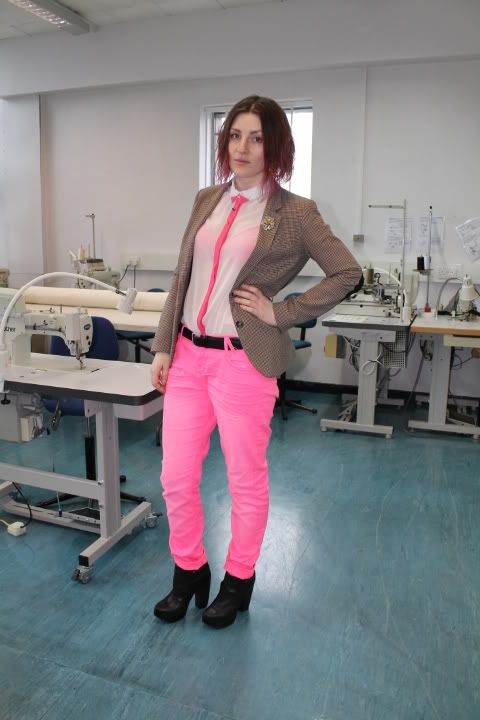 My stab at spring continues with more bright jeans - this time pink. Very pink. These are from some years ago, but I did have a whirlwind trip around Primark last night and picked up this cream with neon trim blouse; very useful to pull some springtime looks together (how cute will it look with the Topshop pink shorts suit - pieces
here
and
here
- come the warmer months?). The tweed jacket, black leather belt and black Miista boots ground the look and stop it from looking too wacky. I didn't realise quite how masculine this was until seeing the picture, though I do love how striking the look is.
Slowly, slowly, my outfits progress into the new season. It's all trial and error at this time of year. Which new trends will you be trying in the coming months?