I haven't been out window-snapping in quite some months - it's too cold to wander around at night with my camera right now! - but my next degree project is a visual merchandising one, which has reignited my fire for hot window displays.
It's Slim Pickens in Manchester right now, as most stores simply have "SALE" clings emblazoned across their windows. However, there are a few seriously cool displays; Selfridges in particular. Their corridor shared with M&S shows mannequins dressed in sugary pastels with cracked masks, giving them an eerie quality. The display is to mark the opening of their new Beauty Basement, and the table installation of make-up is spot on. My only bugbears are the unsteamed blue dress and very exposed electrical socket!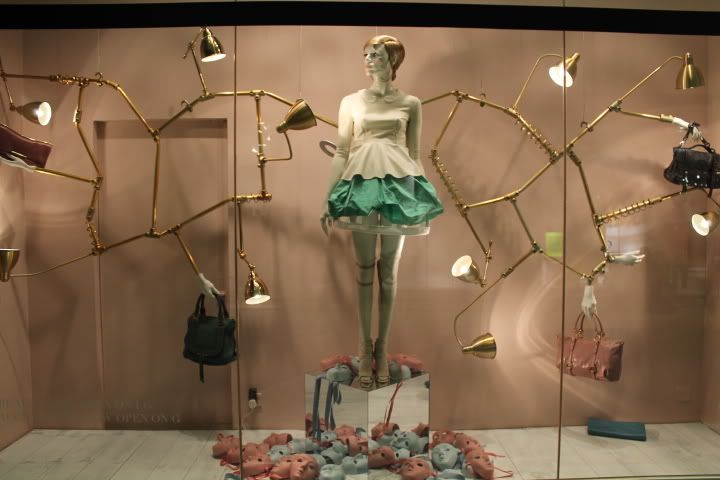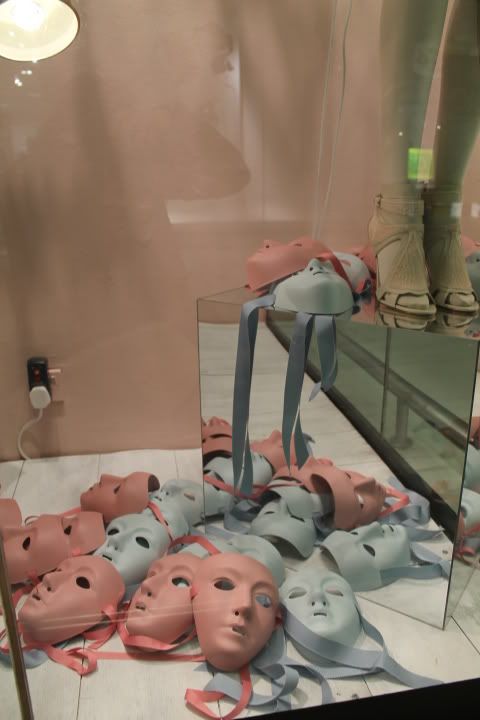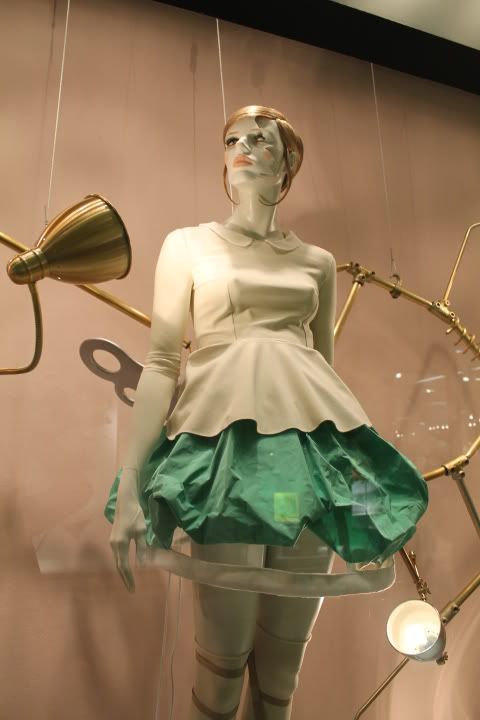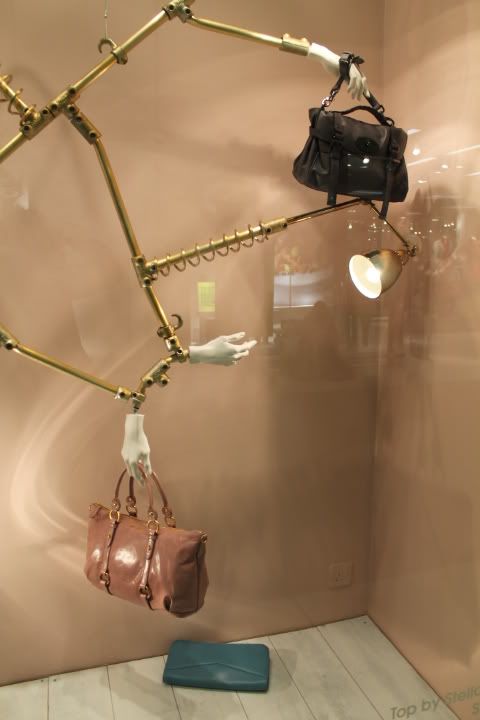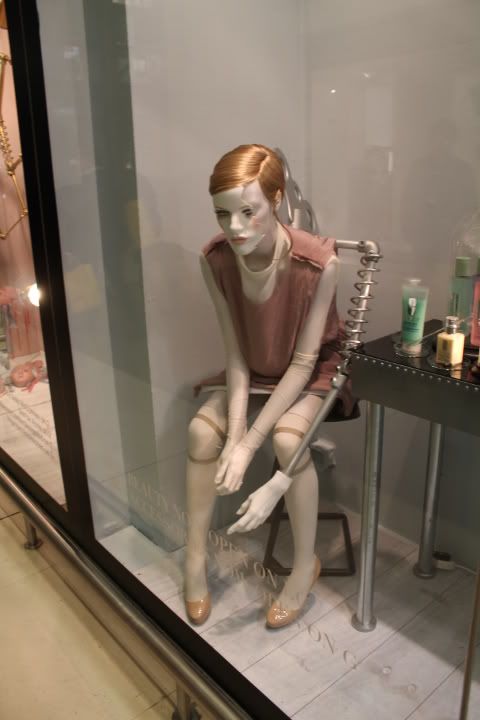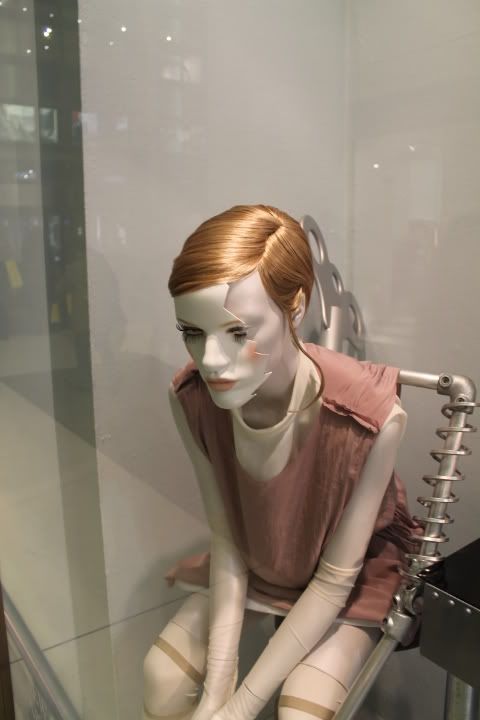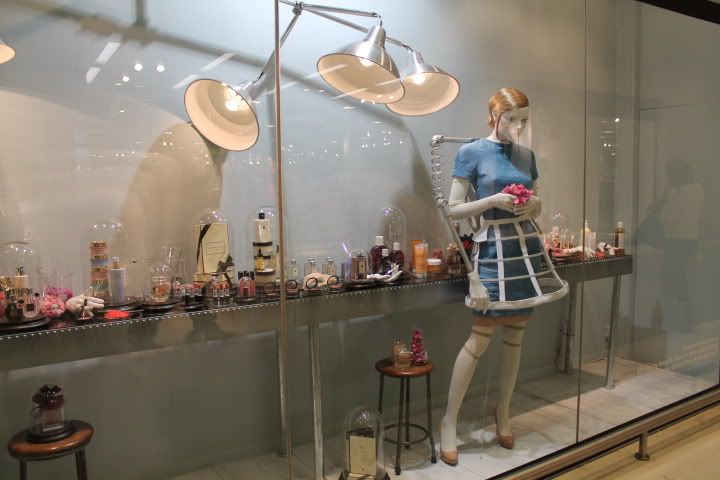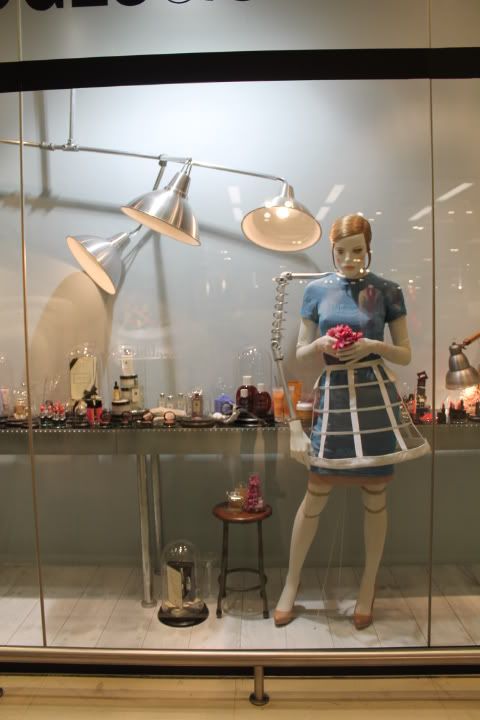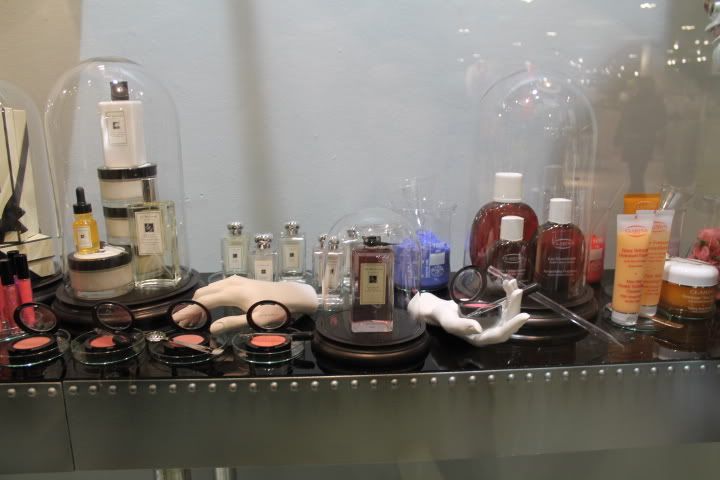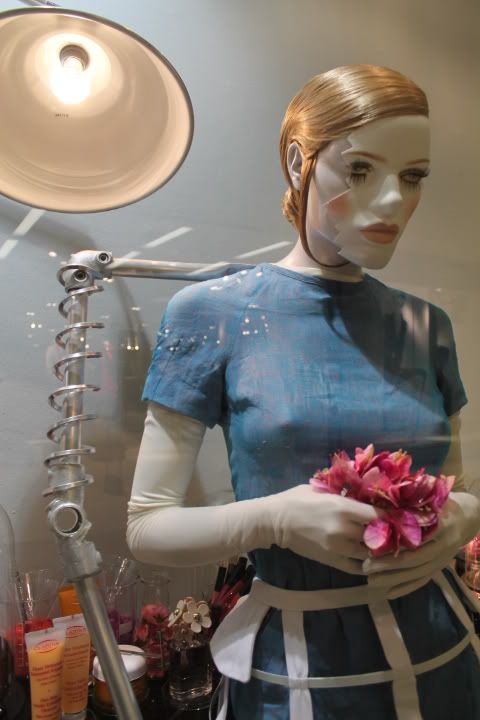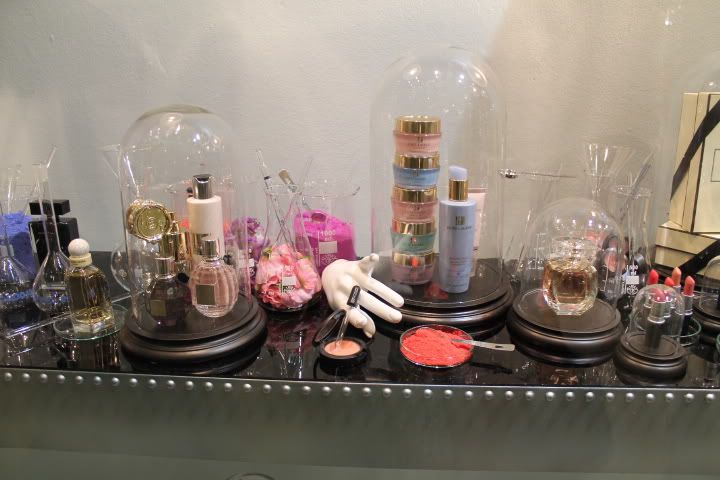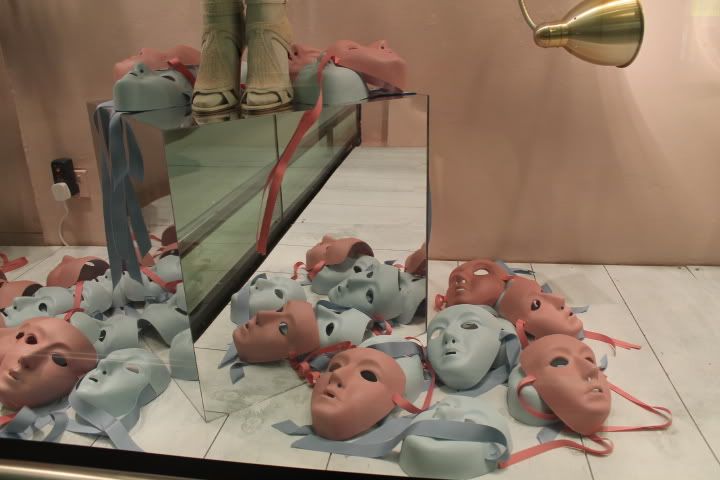 Topshop's window is pretty humdrum but I do like the styling of these four mannequins.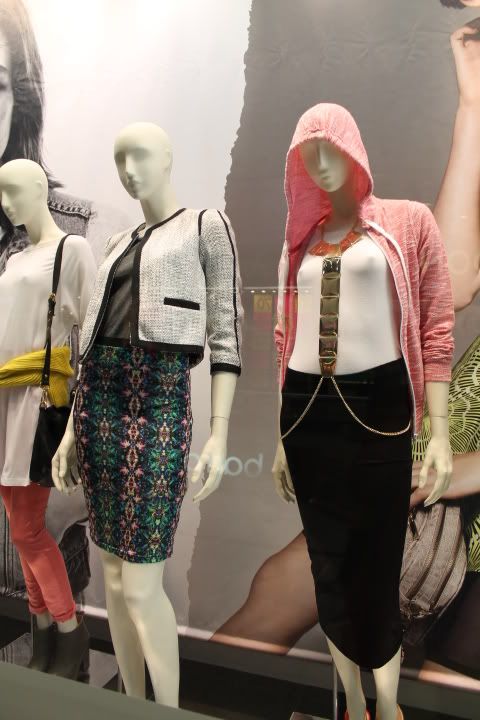 Although Fred Perry have a tiny store just off King Street, their windows are always inventive with awesome props. Check out the gigantic party poppers and the very surprised mannequins.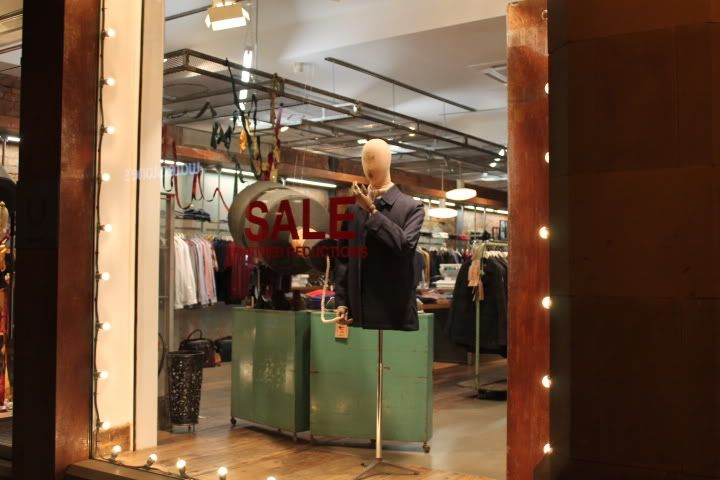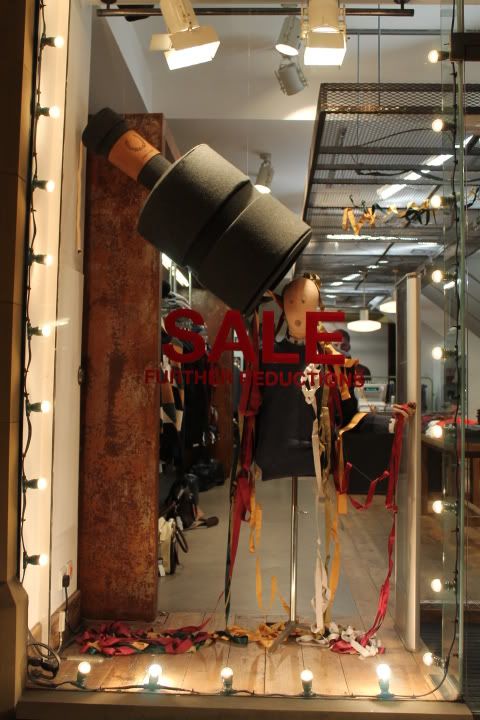 Next up in the VM calendar: Valentine's Day! I'll be sure to capture Manchester's lovey-dovey displays for you.