"Oi! Oi, girl!" shouted a male youth at me as I walked along a Hackney street.
Oh, God. This was it, I thought. Goodbye, cruel world, I have been a part of you for such a short time but..
"Your shoes be poppin'!" the youth interrupted my thoughts.
"Er.. thanks!", came my relieved response.
I was wearing my newest Miista shoes - the Hildas - and ironically the reason I was walking along said Hackney street was to pay the ladies of Miista a visit.
I stomped into the office and recounted my tale; we all agreed that "poppin'" was a worthy compliment for a Miista shoe.
Laura Villesenin, designer and founder of the Miista brand, talked me through the new spring collection. The Incas were a big inspiration, and the collection consisted of new styles, colours - some you may not expect from Miista - and shapes, plus classics from previous seasons reworked in a fresh way.
The amazing Saga Sig-shot lookbook continues with the Incan theme, with rich, saturated colours, creating highly impactful photographs.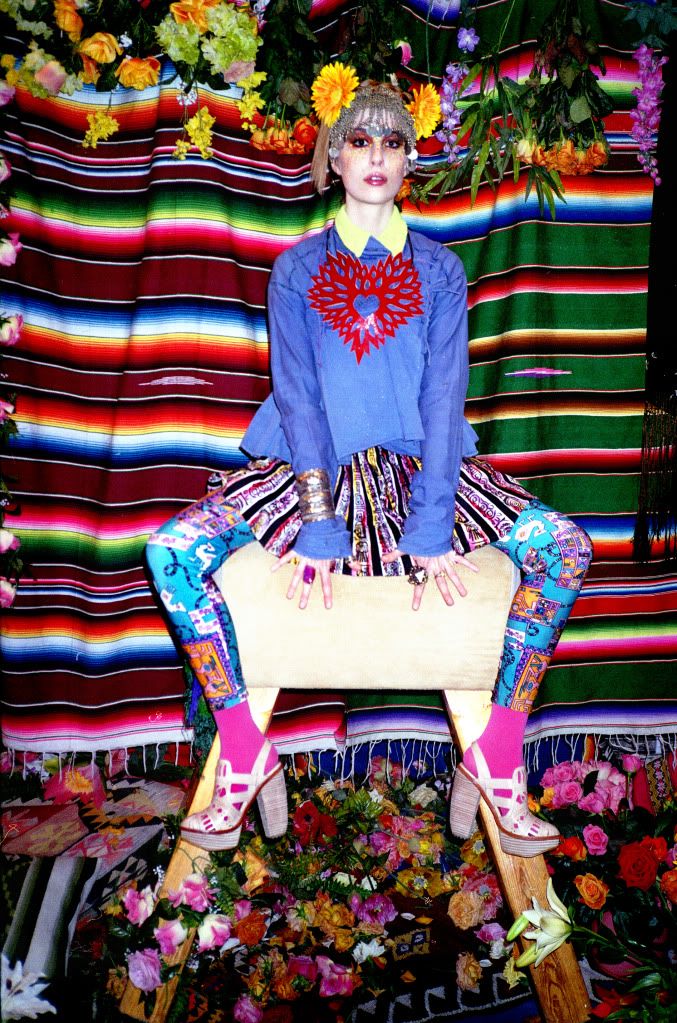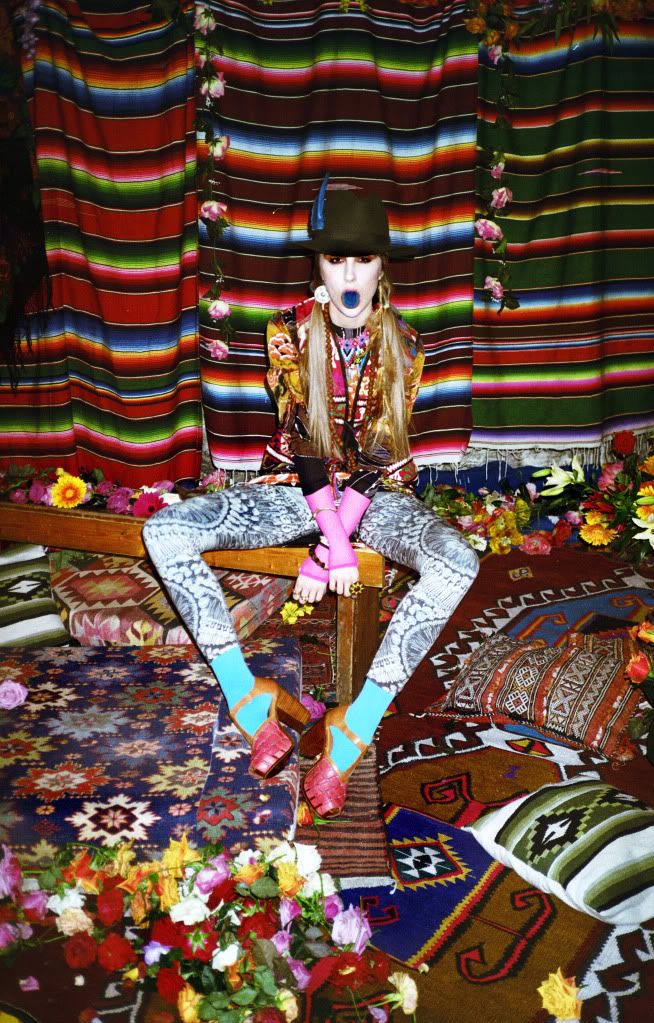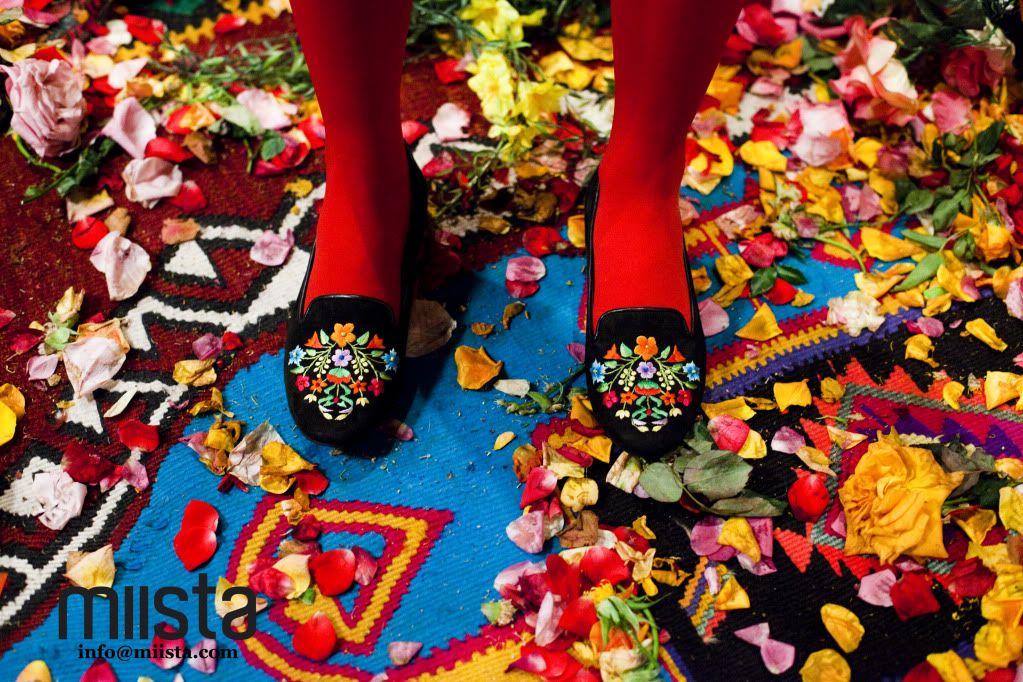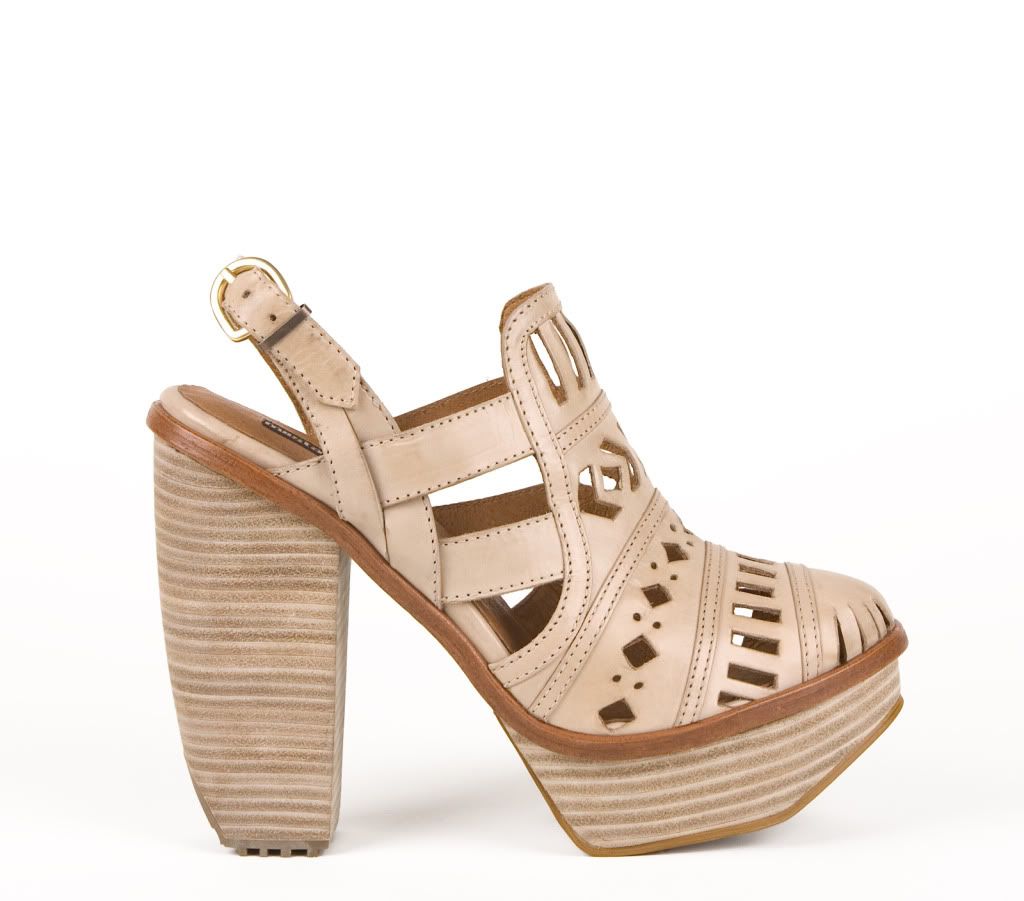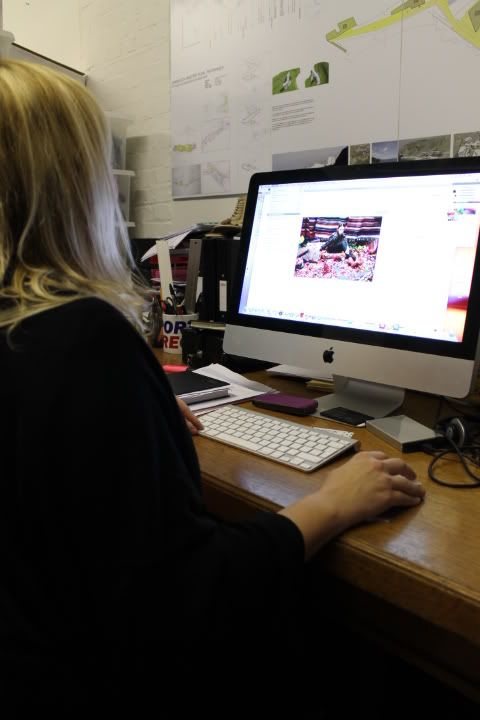 Patricia busy editing the photographs
Laura has always been into shoes (a girl after my own heart, then) and studied at the London College of Fashion accessory & shoe-specific campus, Cordwainers. She then went onto working for high-street brands, most notably Aldo, until the Miista idea was born.
The team are currently working on their autumn/winter collection, and there is much talk of glitter, stars, and.. Boy George?! I'm allowed a sneak peek at their moodboard for the next season..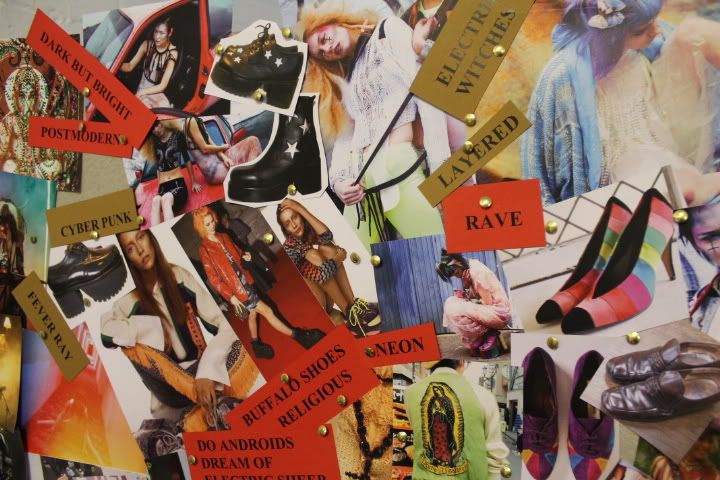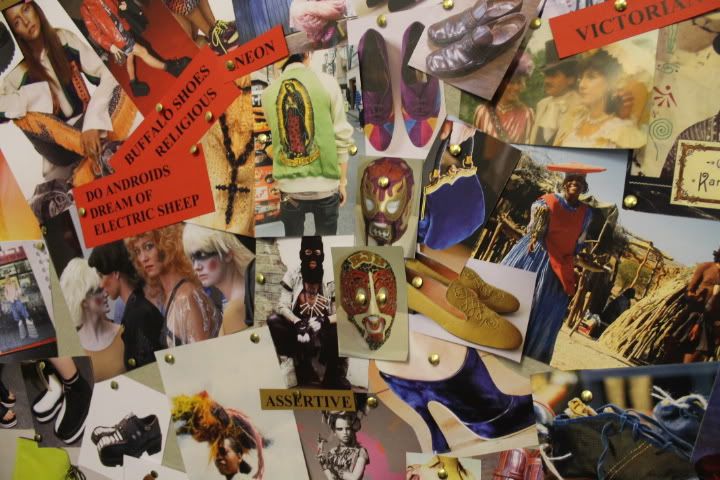 Miista are set for worldwide domination. The brand is expanding globally, shipping orders as far as Japan and Australia, plus a full-time team member lives in New York and handles appointments on the East Coast of America (icluding high profile clients such as Nordstrom and Anthropologie).
The team, too, are an international bunch, with a mix of accents bouncing around the office (ever wondered what "Miista" means, by the way? It's a twist on "mixture").
The Miistas are beat after arriving back from a Parisian trade show late the night before. I leave them wearily discussing who will fetch the next lot of Diet Cokes from the fridge.. but not before trying on some of their spring collection. I may have squealed fangirl-style and declared my Miista love (or was it obsession?), but the less said about that, the better..