Two things I learned this evening: "ugg" boots are just a generic name, like "wellies" or "ballet flats", and that emus are physically unable to walk backwards. I'm not sure which surprised me more!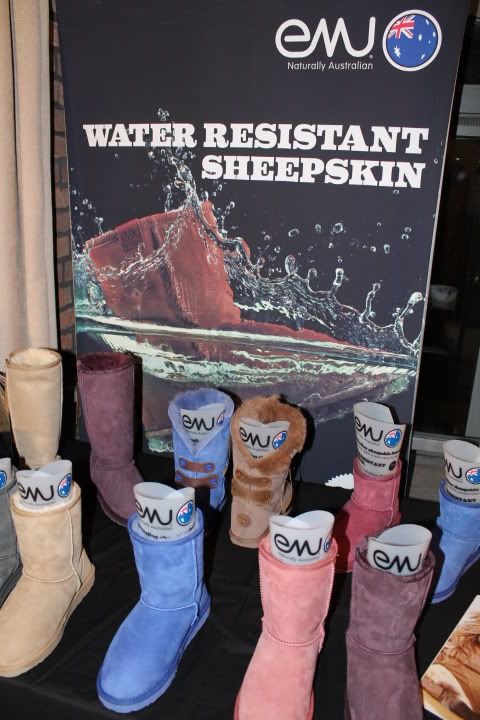 The first brand to create ugg-style boots were
Emu
- a genuine Australian brand, who have been making the "Rolls Royce" of ugg boots since 1994. The sheepskin is water resistant which surely equals immediate superiority over their woollen rivals and no more soggy socks! They're available in a variety of colours and styles - including very on-trend pastel shades - the boots are made out of superfine Merino sheepskin, which the brand have also made into apparel, gloves, earmuffs, and sandals.
This evening I was lucky enough to see the new collection at Emu's press event. Being a very tactile person, I spent my time stroking boots, putting my hands inside slippers and touching sheepskin jackets, and I can say first-hand (literally) that they feel absolutely lush! Their sheepskin coats and jackets are true investment pieces that you will be handing down to your little lambs in years to come.
I think I may have also found
the
pefect grey marl t-shirt. It's made of a heavier weight jersey than your average tee, and hangs beautifully. A luxurious piece well worth paying the extra few pennies for; wear tucked into a kaleidoscopic floral pencil skirt or with a pastel pink pair of jeans.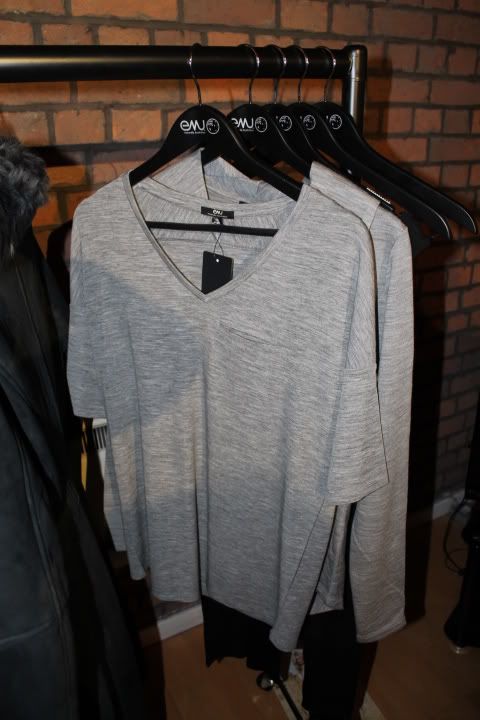 The final treat of the evening were these rather sheepish cupcakes!
I predict big things for the Emu brand: they've only been in the UK since 2010, when their website
emuaustralia.com
also launched. Look out for a big advertising campaign in Piccadilly Gardens, and get your feet into a pair of Emu boots, stat - you don't know what you're missing..!