Look what I managed to get for you! I got right through the store before a security guard approached me and asked if I was from head office. Puzzled, I of course said no, but was then asked to put my camera away. Whoops! Can't really get away with it when you have a whopping DSLR.
Anyway, enjoy these pictures of the Topshop Oxford Circus interior. I really think the Topshop team outdo themselves each season.. the styling, props, and windows are absolutely awesome.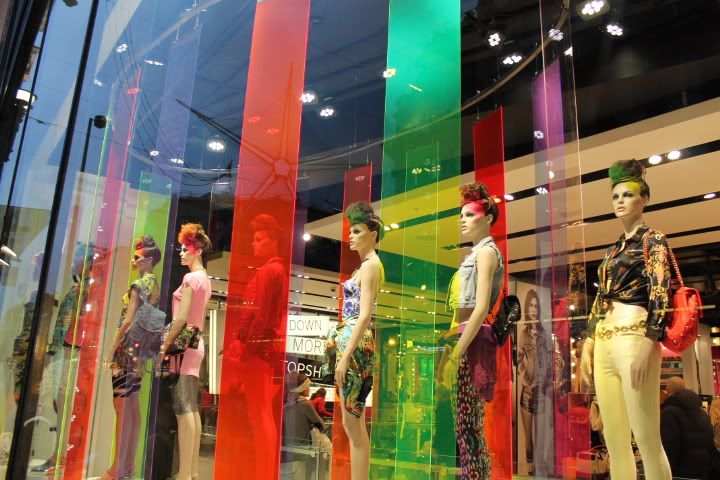 (You can find cracking pictures of the window display at Boy Meets Fashion)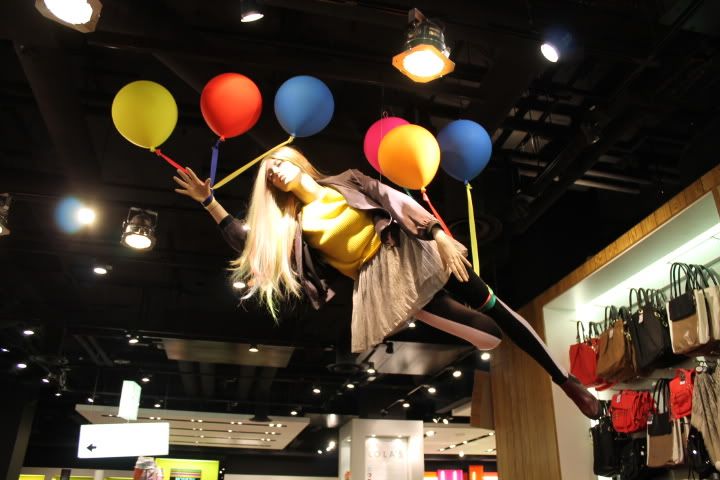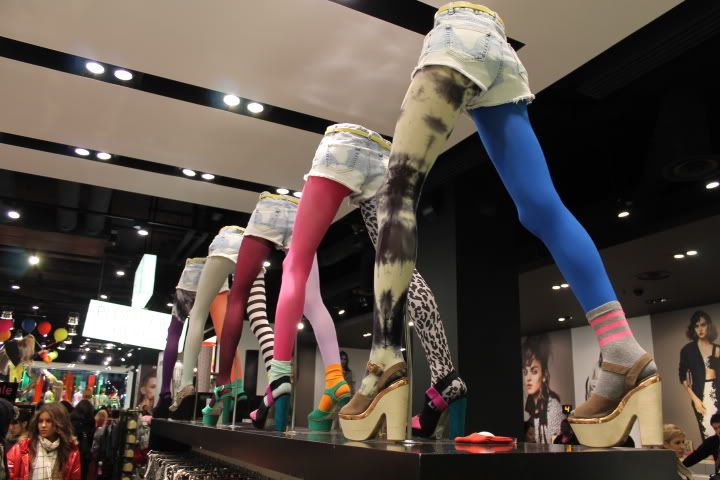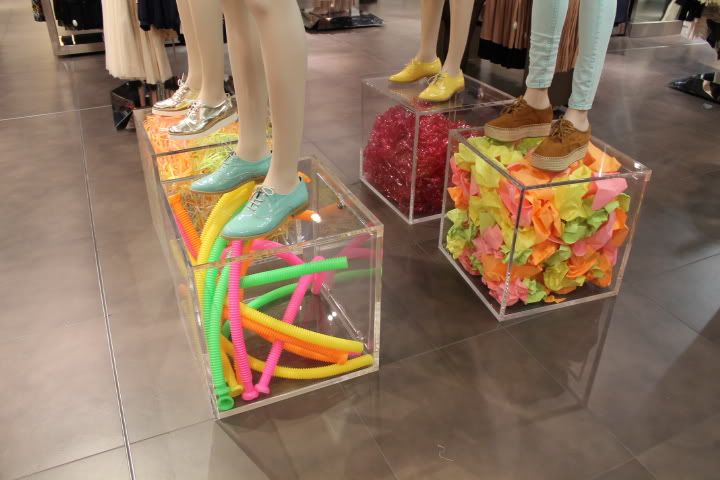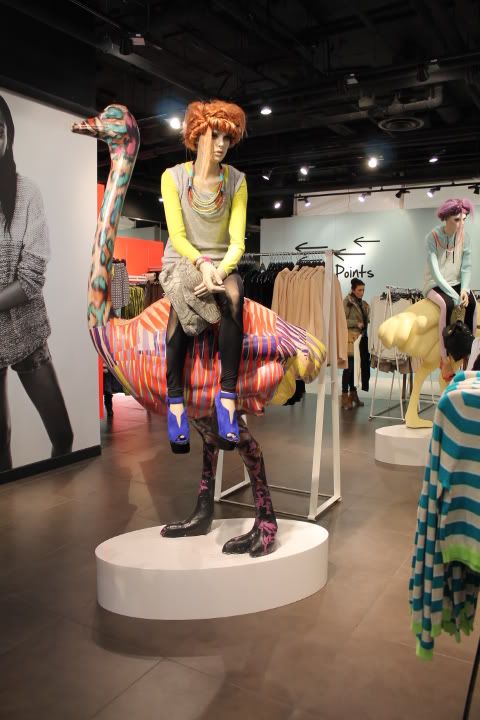 Please give me a job in the VM team one day,
Uncle Phil
!