A couple of months ago,
whilst running around Manchester in the dark looking for fashionable ladies for Stylist magazine
, I came across Natalie, the owner of a very striking bag.
Although I did fail to get its make (the evening was such a whirlwind I'm surprised I managed to get peoples' names) I was pleased to recieve an email from the makers of said piece,
Bracher Emden
, inviting me for a coffee and to manhandle some delicious bags.
I met up with Jess and Amy near their Liverpool Street offices, and they lugged their bag-full-of-bags into a nearby coffee shop.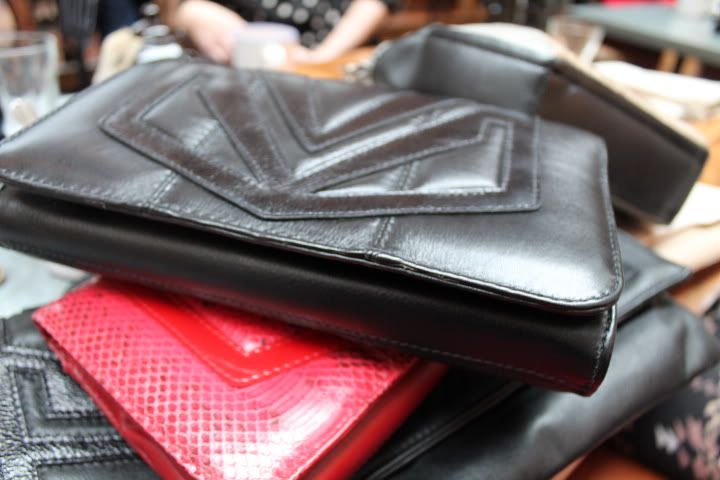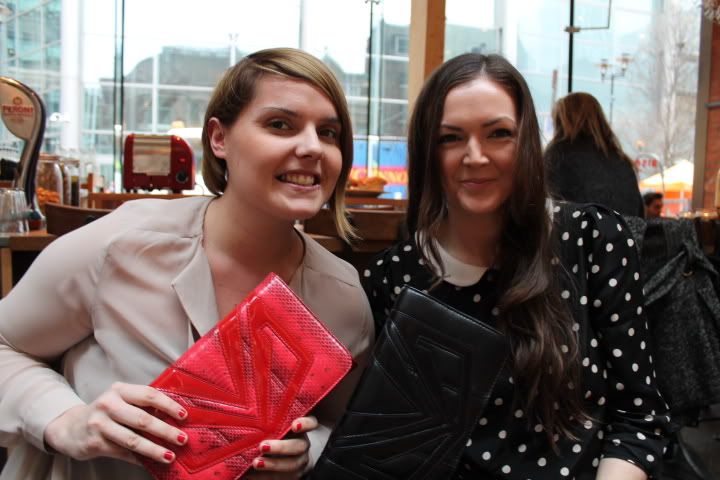 Jess & Amy (who was dressed in her mum's dotty shirt just for me. D'aw!)
The bags are ergonomically designed for women's bodies - the Breast bag, historically the most popular Bracher Emden bag (and favourite of Beyonce!), is designed to snuggle under the arm and rest comfortably on the hip. The bags are also heavily inspired by comic book characters (particularly DC and Marvel superheroes, but also H R Geiger and Tron), and I like to think I can tell on first glance which bag is inspired by what..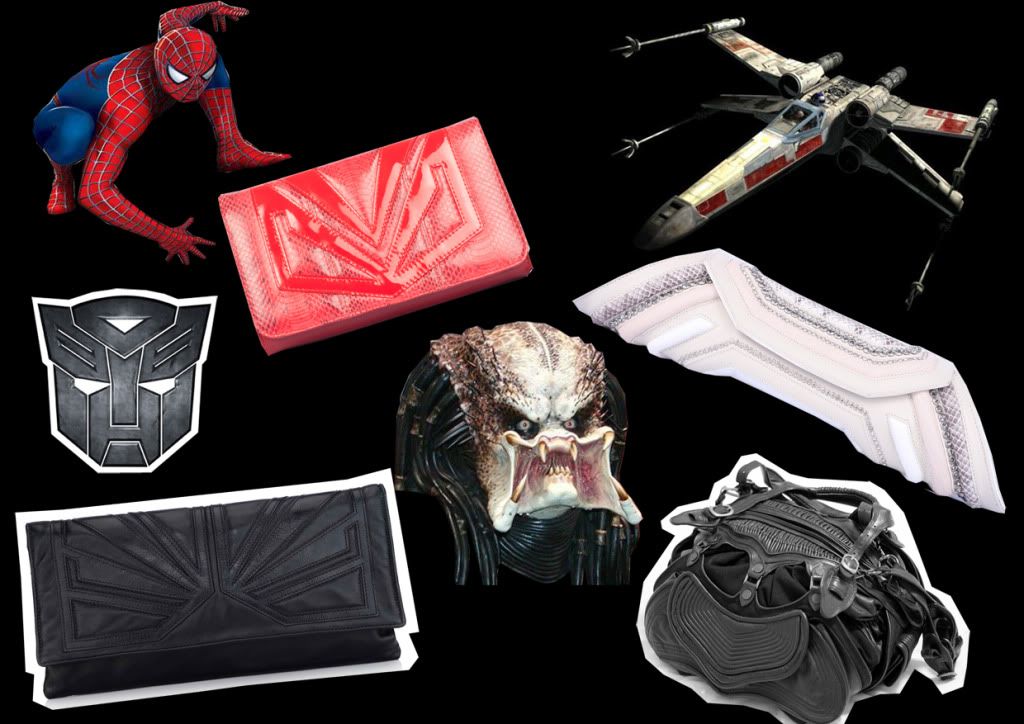 (Men's Leather Holdall image from The White List)
The brand are celebrating their tenth anniversary this year, and what better way to celebrate than colossal collaborations with two London Fashion Week designers, teaming up with Bora Aksu for the first time, and their second season working with Jean-Pierre Braganza.
It's easy to see why the Jean-Pierre Braganza collaboration works so well - both designers love to use geometric lines and dramatic shades. The Bracher Emden girls even inform me that Braganza takes inspiration from comics and science fiction, too - a match made in fashion heaven was there ever one.
The Bora Aksu collaboration is set to be interesting, too; the graphic lines and futuristic feel are still there, although a feminine twist dominates the previous Bora Aksu collections. Bracher Emden are set to produce four styles for the designer.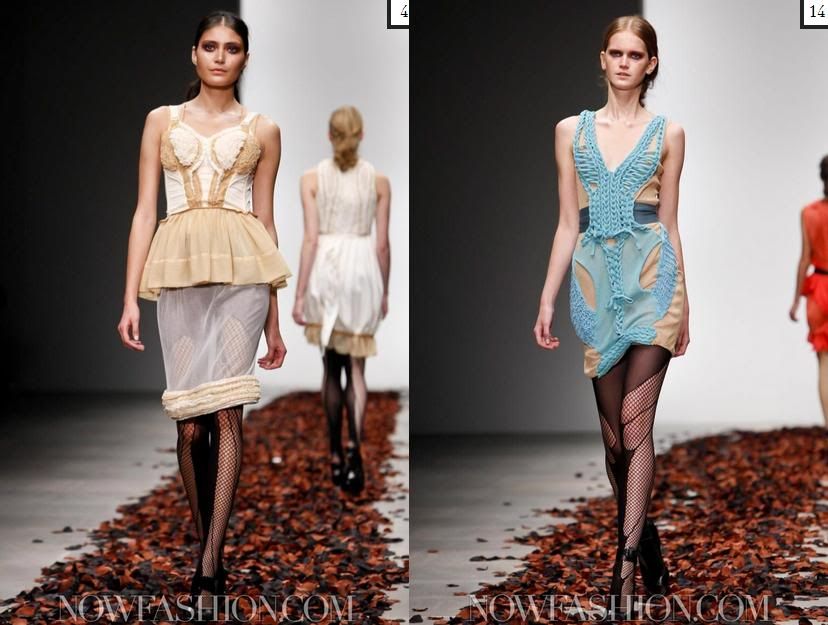 Previous alliances include bags with Swarovski and Bryce Aime.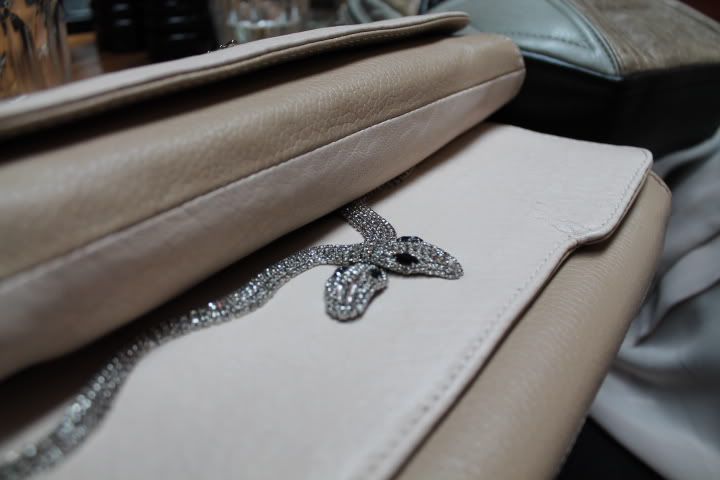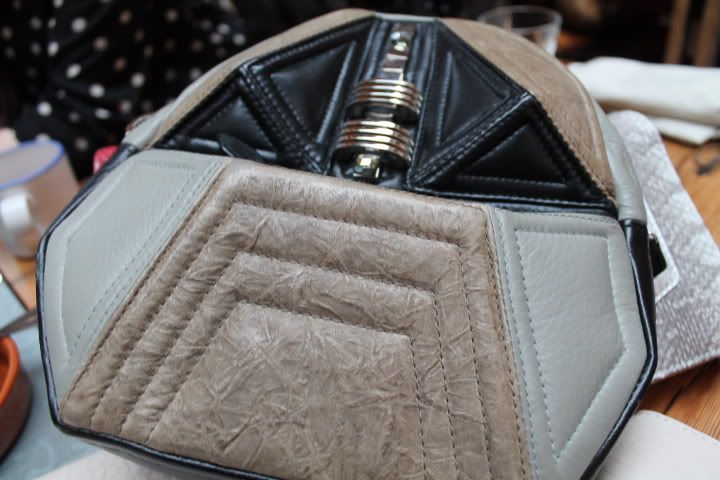 With the two collaborations set to show on the first day of London Fashion Week, Bracher Emden are being ever so helpful by hiring out a taxi cab for fashion editors, buyers, and bloggers. So what do the Bracher Emden team think of bloggers? Amy tells me that the brand wish to focus and grow, and although magazines and newspapers were previously the way to promote, the brand is realising that bloggers are the way forward. The fact that everyone on the internet seems to have an opinion is positive, too - Jess points out that when Beyonce first wore the Breast bag, it
did
receive negative press, however as previously mentioned the bag went on to be their most popular style. The old saying "all publicity is good publicity" springs to mind.
The Bracher Emden website claims that Richard Emden first started designing women's accessories in 2002 as it was the fastest way into the fashion industry. I questioned whether this was still the case. "Yes, but not handbags!" said Amy. "Ten years ago you were either a handbag or a clothes designer - now everyone has a go at it." Scarves and belts seem to be the way forward (I'm advised to check out
J-Lynch
for the latter - the belts don't disappoint).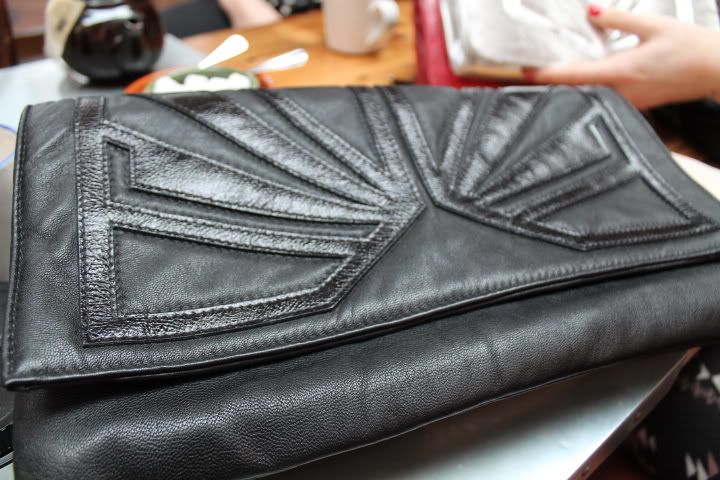 It seems the key to a successful accessory company is strong communication with an international team: Richard Emden is based in Thailand where the brand have their very own production team (no outsource factory will touch the bags - they are far too intricate!). He designs and oversees the team of around ten strong out there. There are daily Skype meetings with the London gang, who feed back what is happening on the streets of the capital. Amy and Jess tell me that they often request Richard tone the designs down, but he - thankfully! - rarely listens.
The niche is intricate, detailed bags for people who wish to look distinctive whilst remaining chic. The brand will be launching an online bespoke service - though I do think Bracher Emden already know their customer down to a tee, and fulfil their brief perfectly.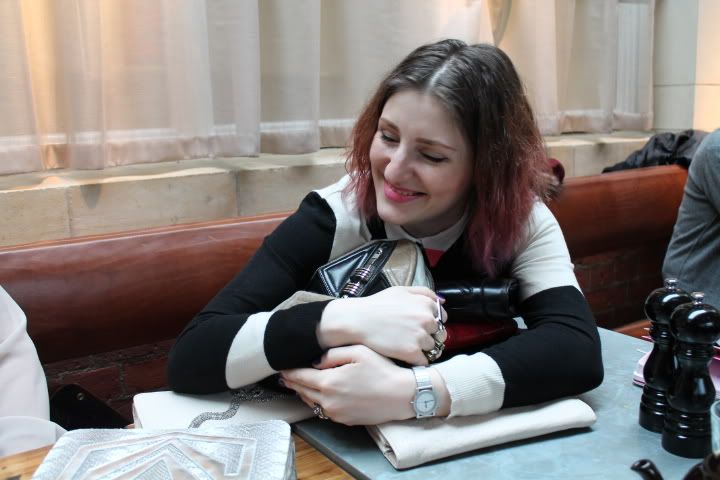 (images my own and from
style.com
,
bracheremden.com
,
nowfashion.com
)