Happy Sunday, everyone! Hope you've had a good week. Finally I've found a half-decent place in my flat to snap outfit pictures.. I'm just not committed enough to go outside for photos in this weather, sorry! In fact, this week has been
all
about keeping warm; I haven't bothered so much with trends, and one day I wore so many clothes you couldn't distinguish where one layer ended and the other began (obviously didn't document that).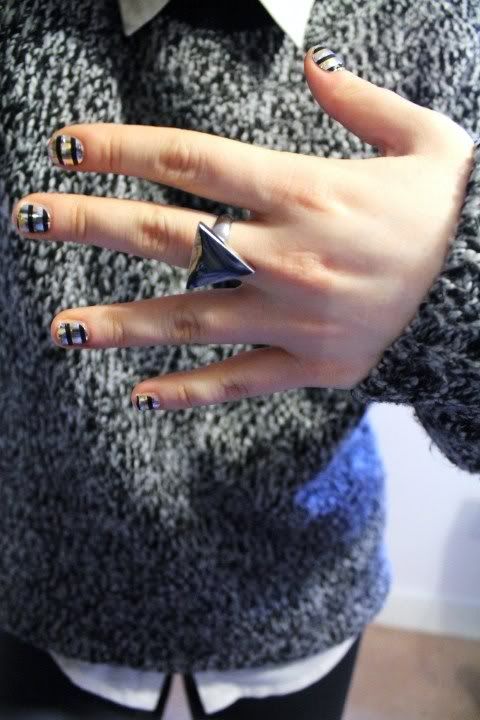 Boyfriend's ASOS jumper, Oasis shirt and pleather trousers, H&M boots
COS dress, Dorothy Perkins bodychain, Oasis pleather trousers, Acne shoes
Vintage blazer, Oasis top and jeans, ASOS shoes
Fear not - I
did
wear socks with those shoes!
Some notable pieces: new jewellery from Dorothy Perkins - currently buy one, get one half price - golden bodychain and silver triangle ring. I finally seem to have sorted the orange COS dress into the drapes it should be in; I acheived this by throwing it onto the bed and once I picked it up it was draped perfectly. Brilliant. Nail Rock stickers look amazing, but are difficult to apply without creases. And naturally, the cat had to make an appearance..