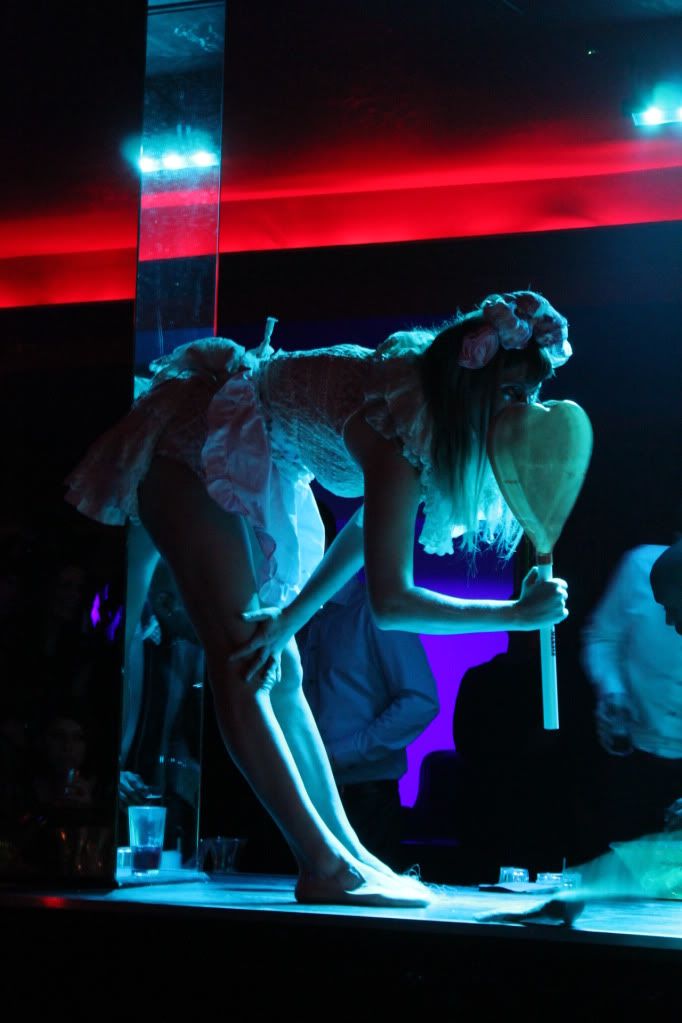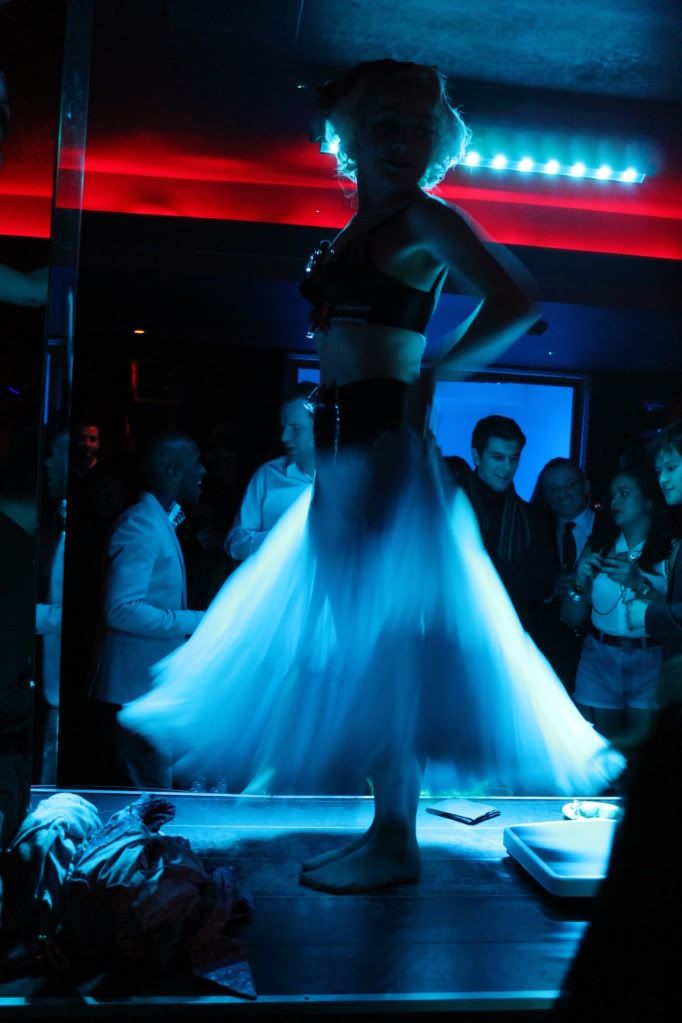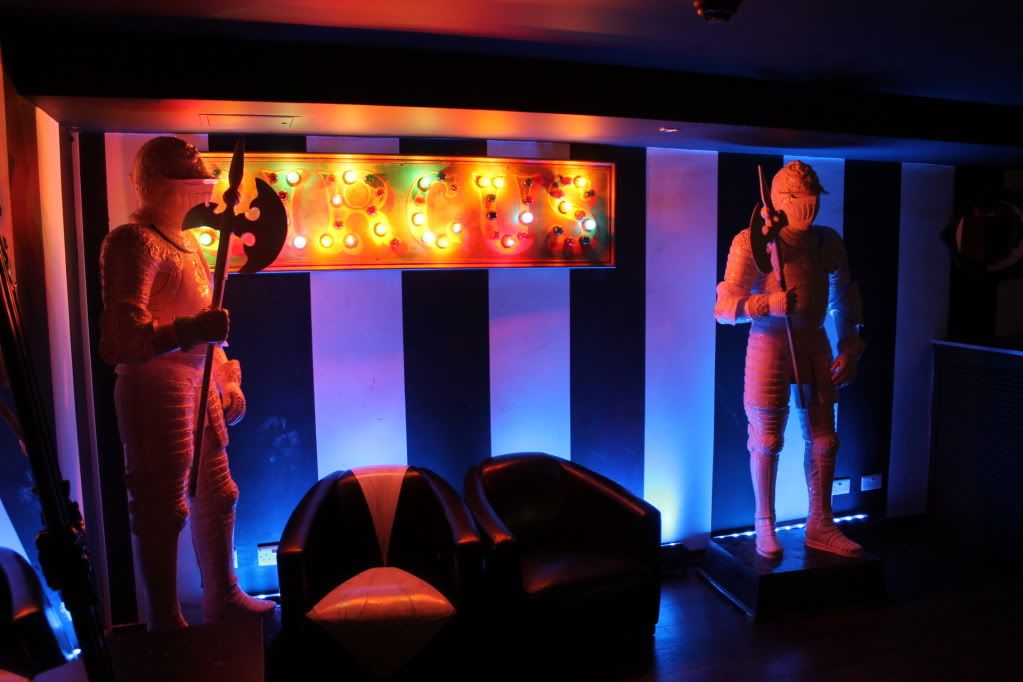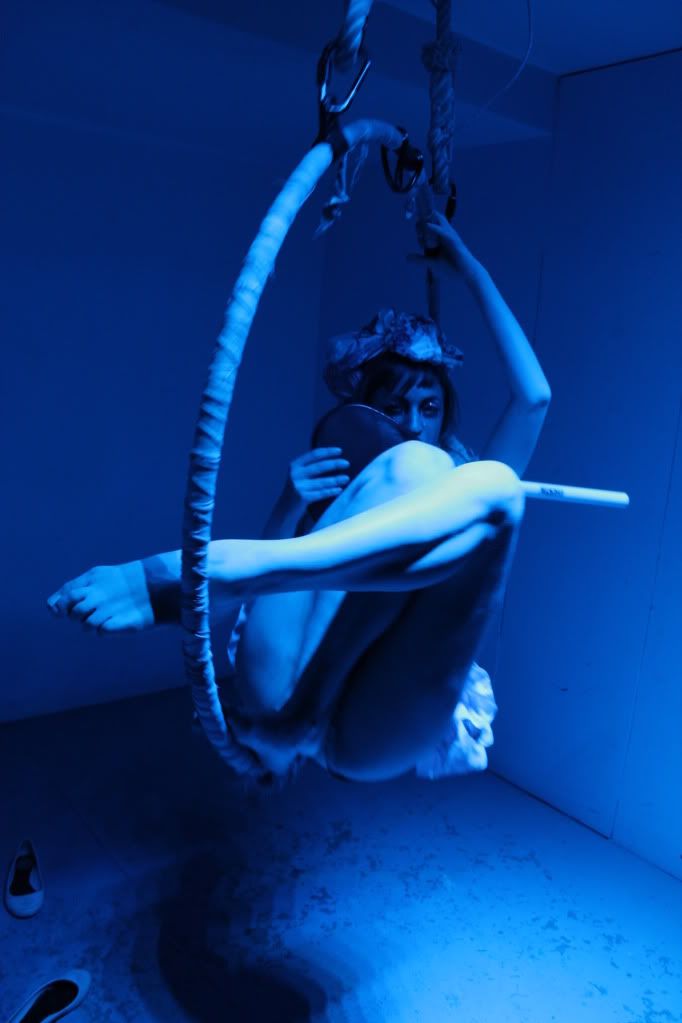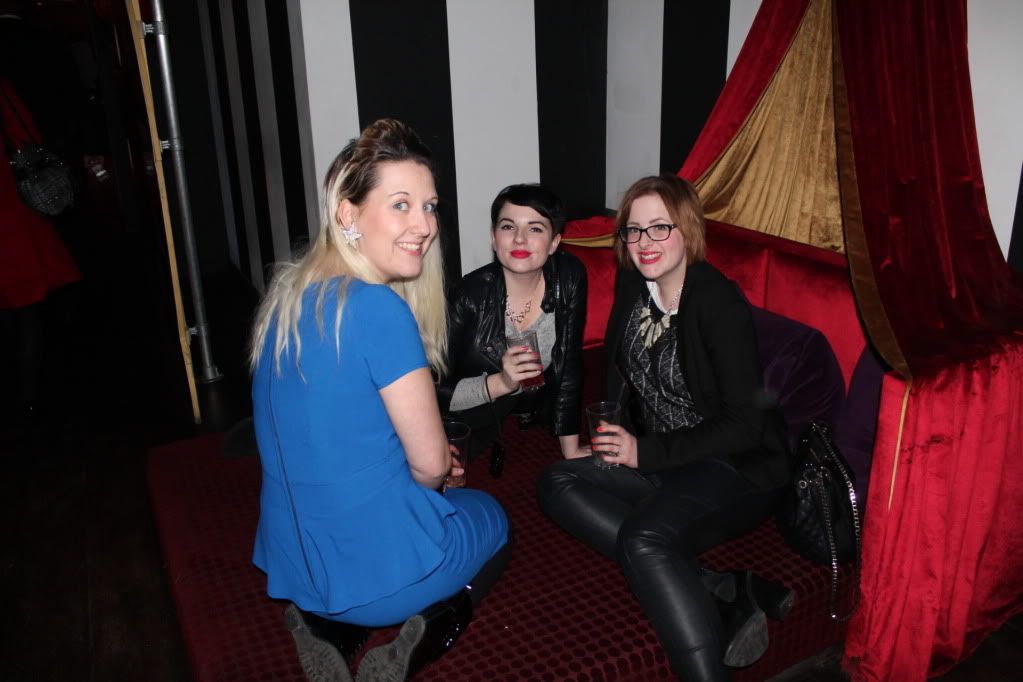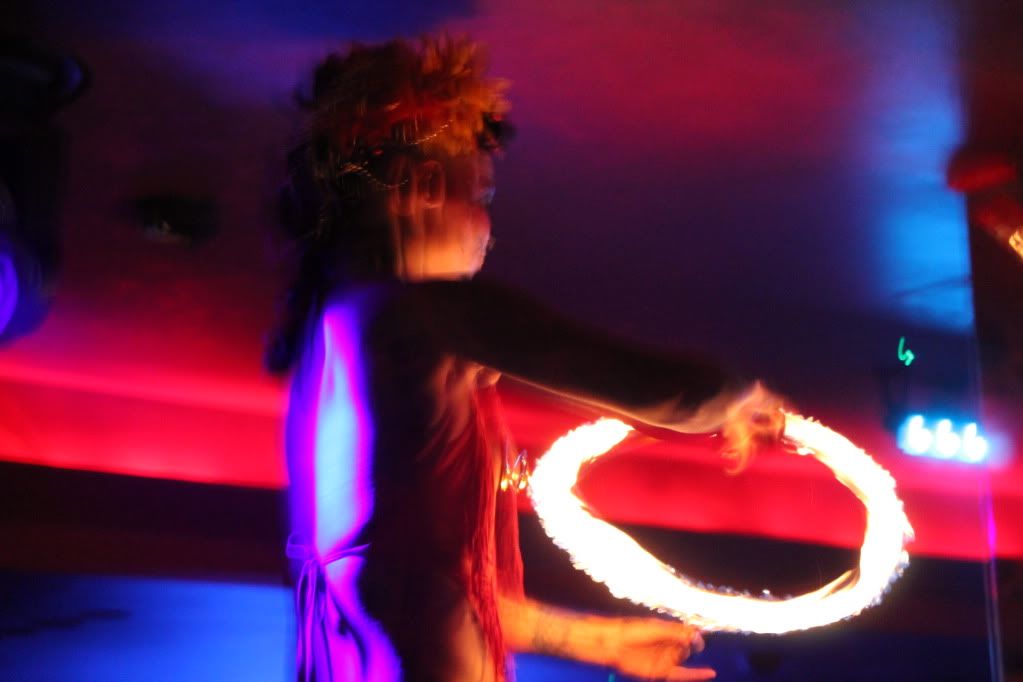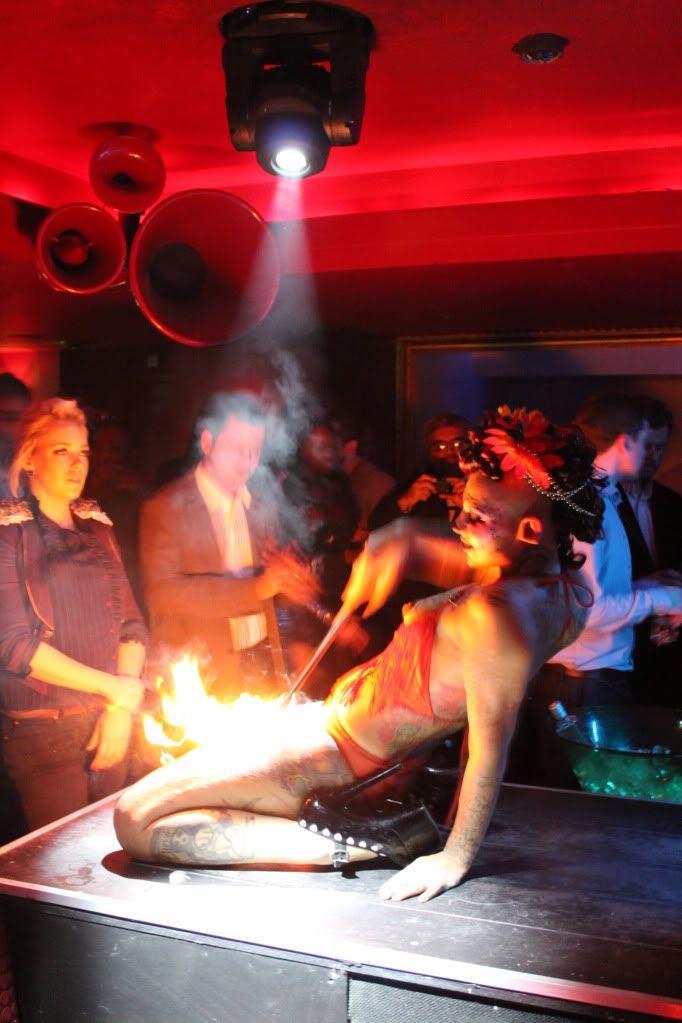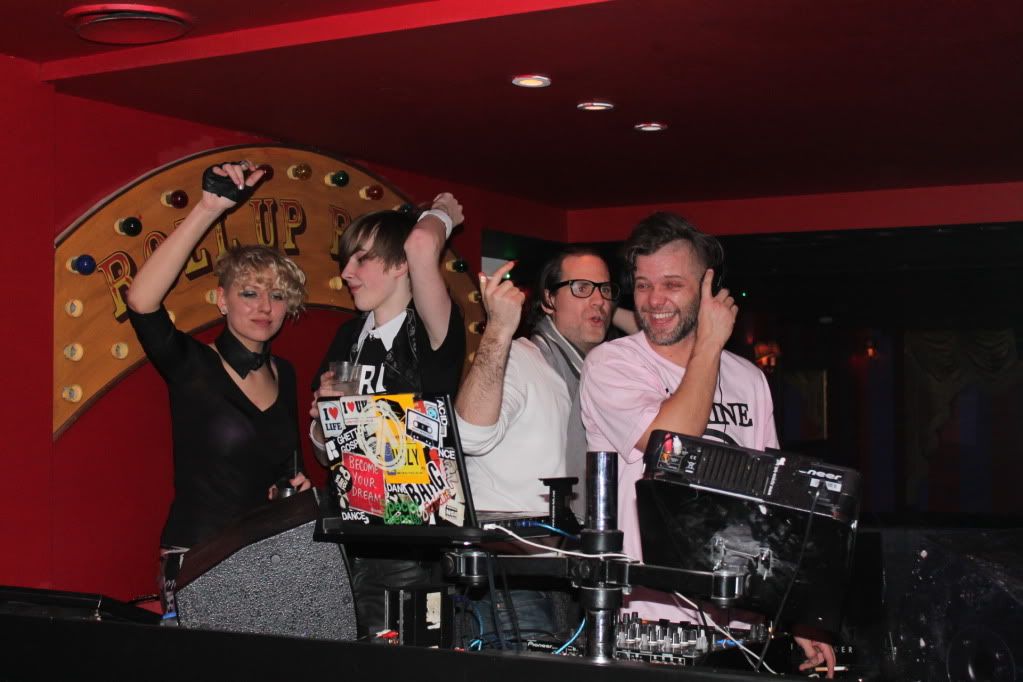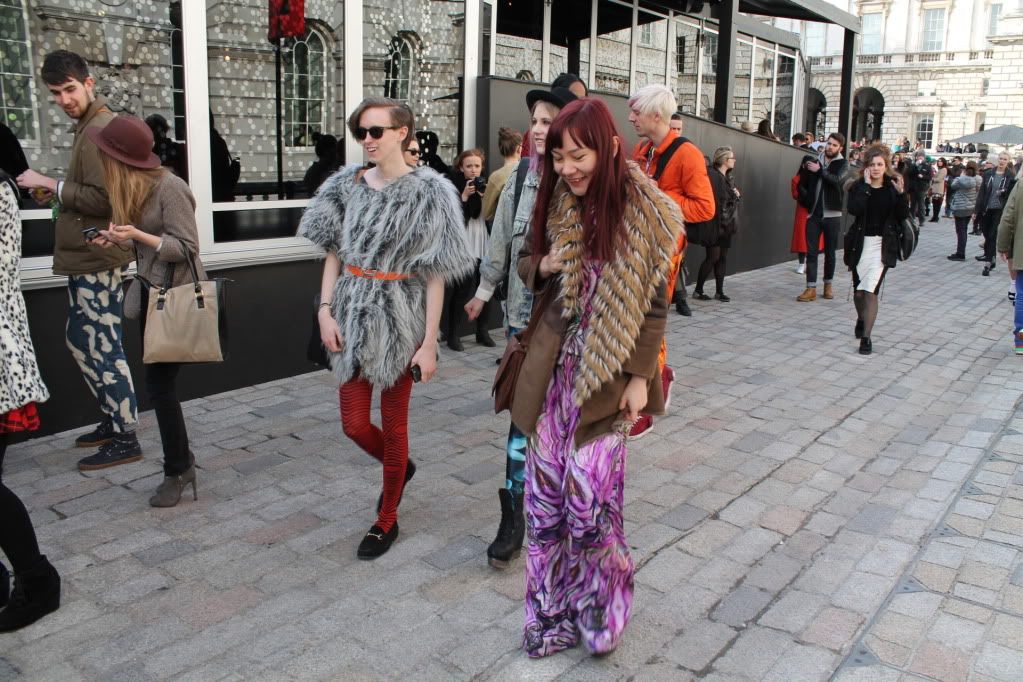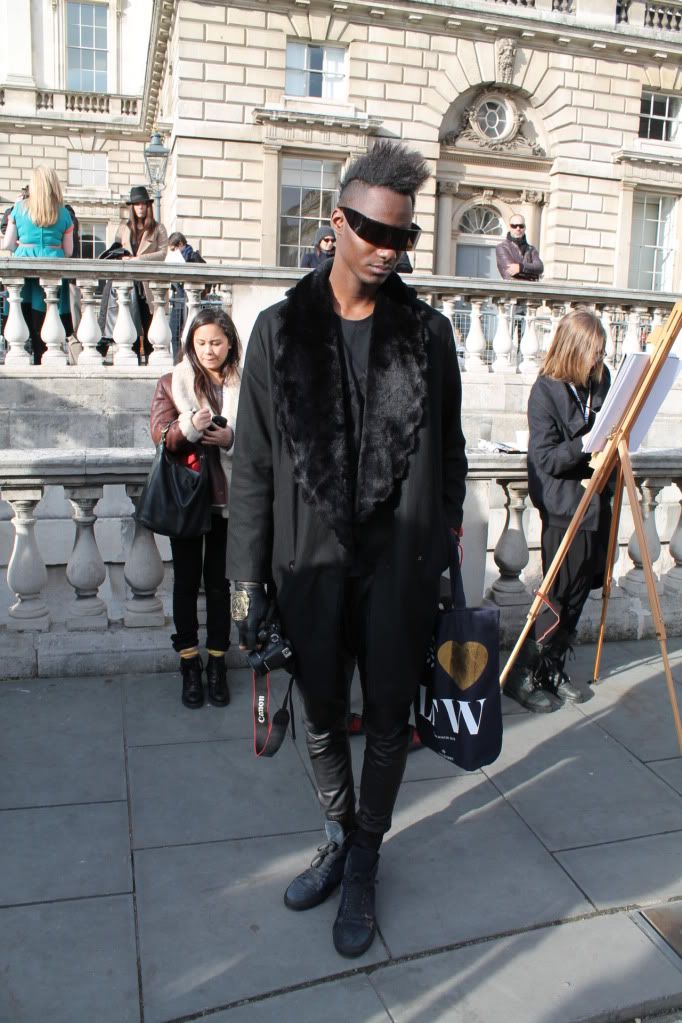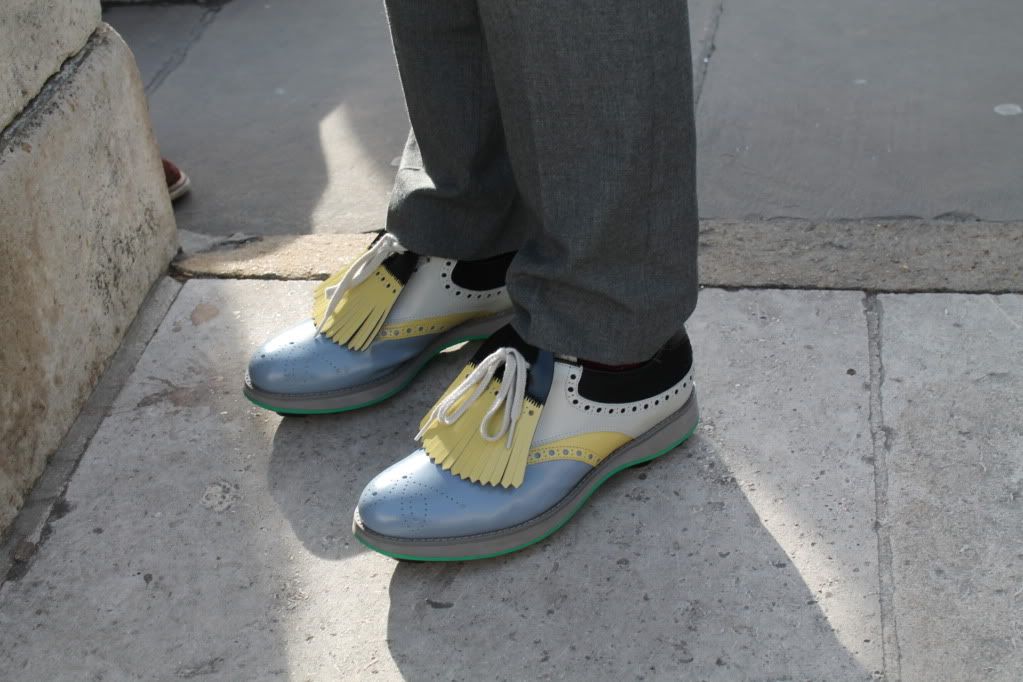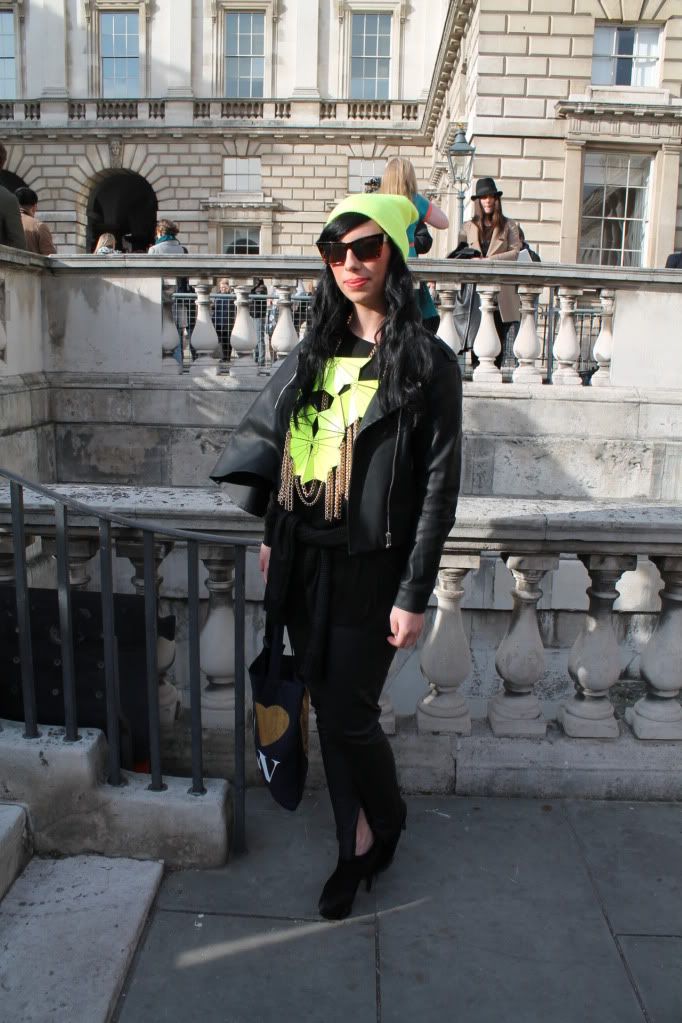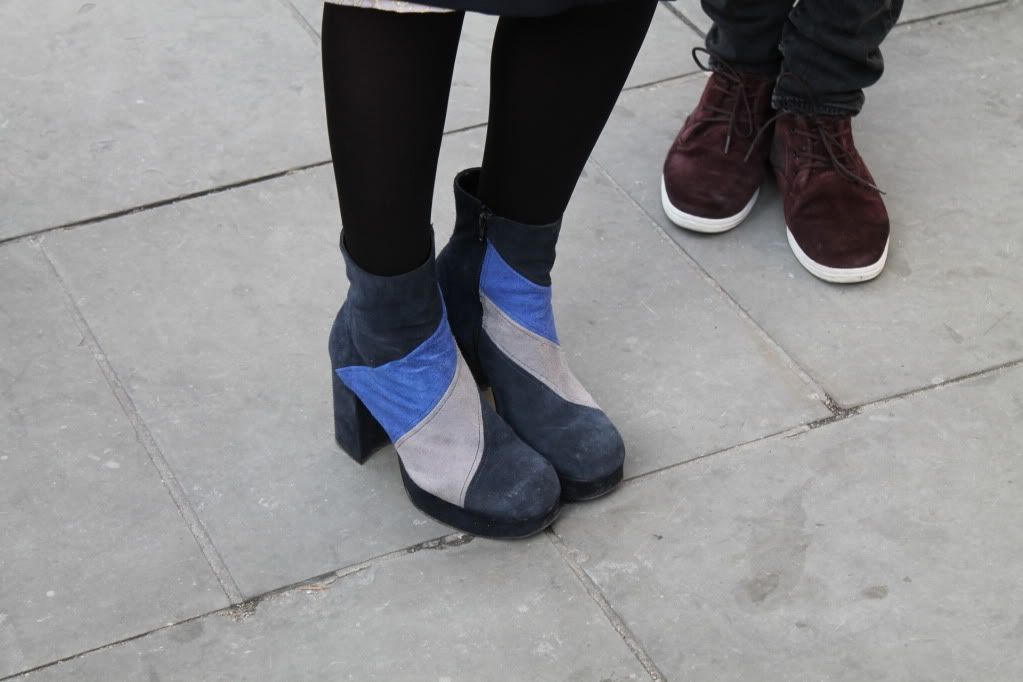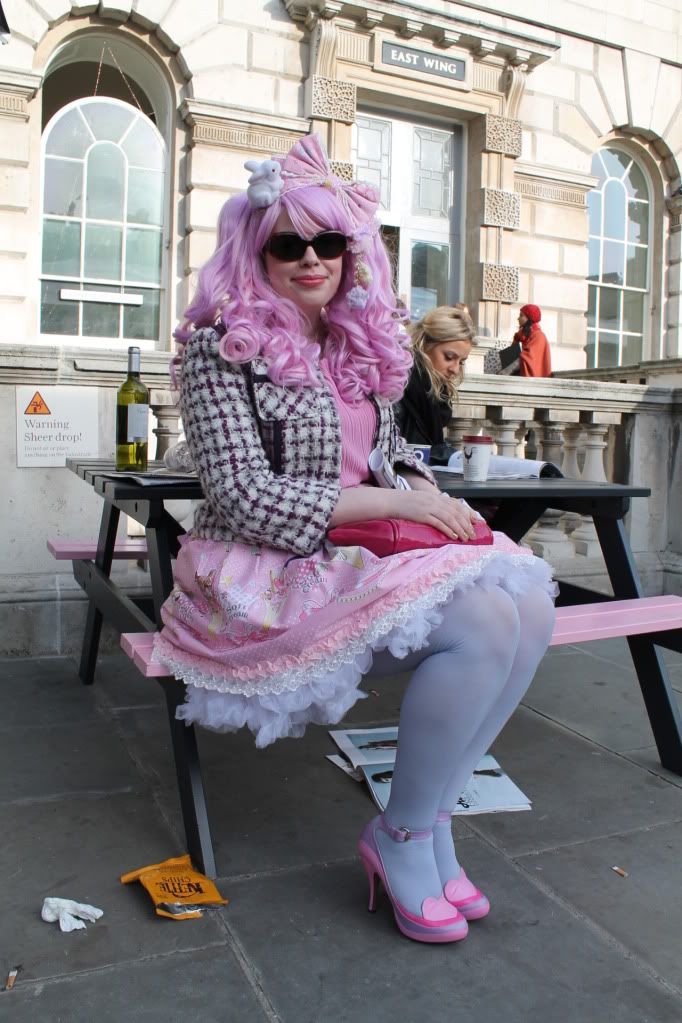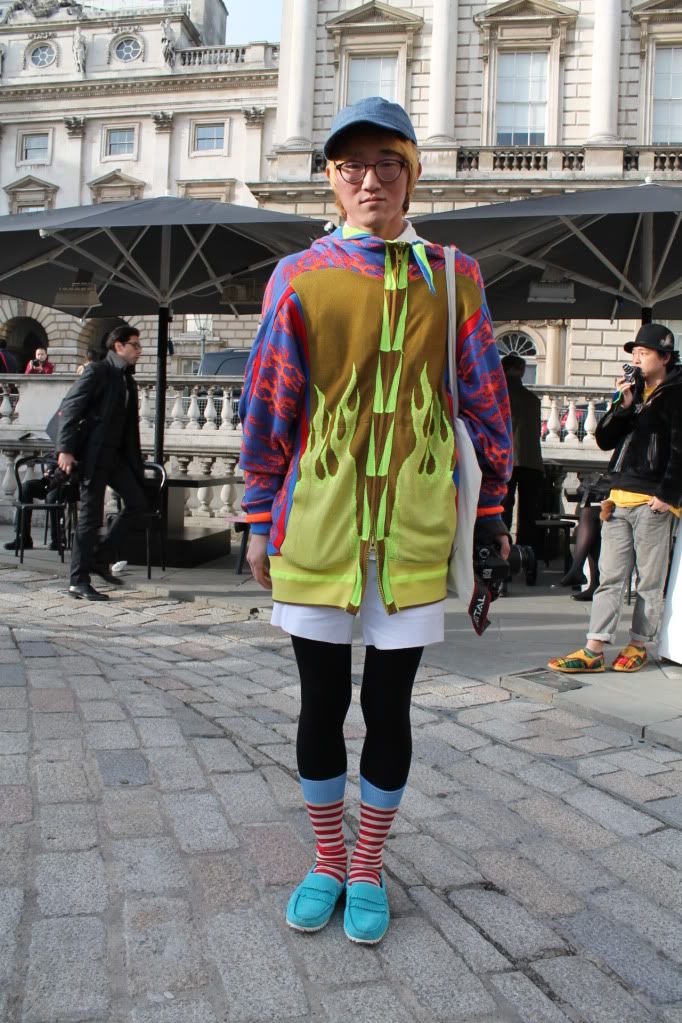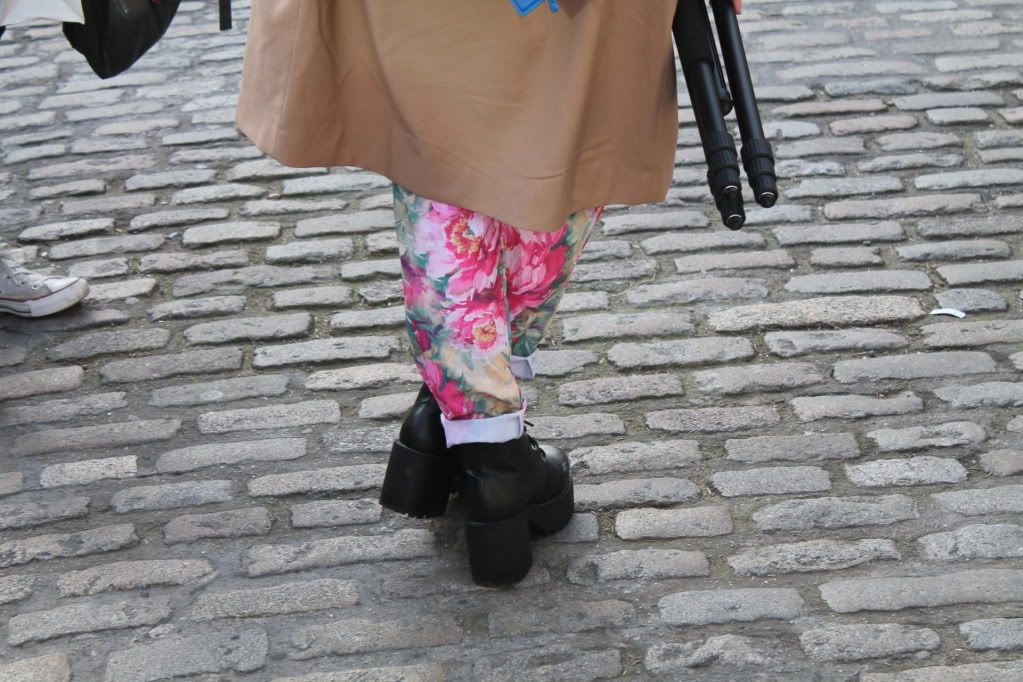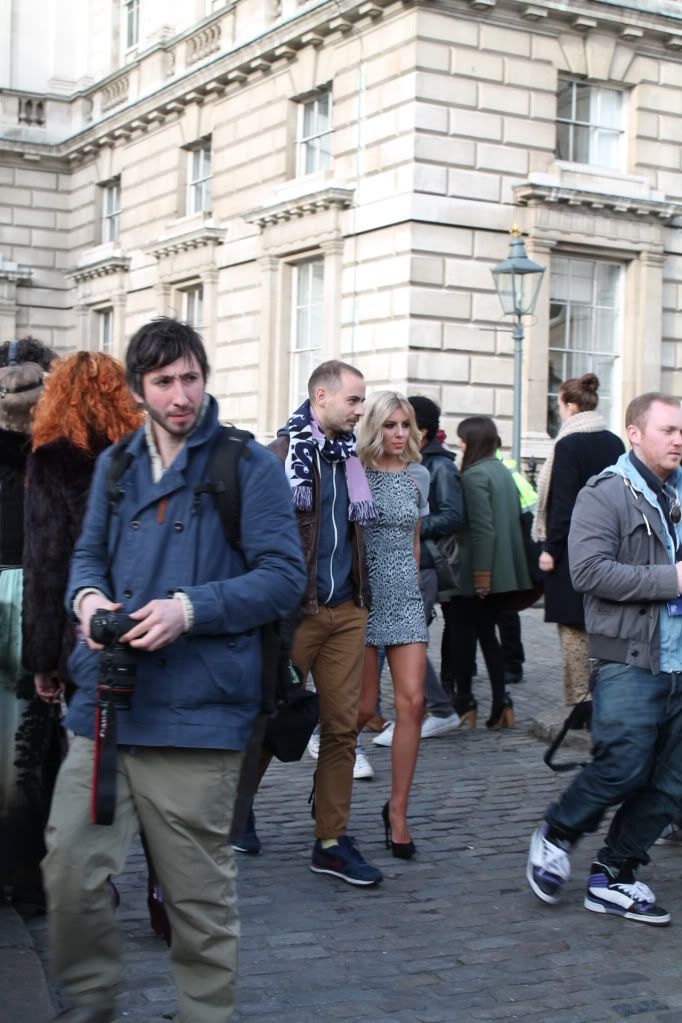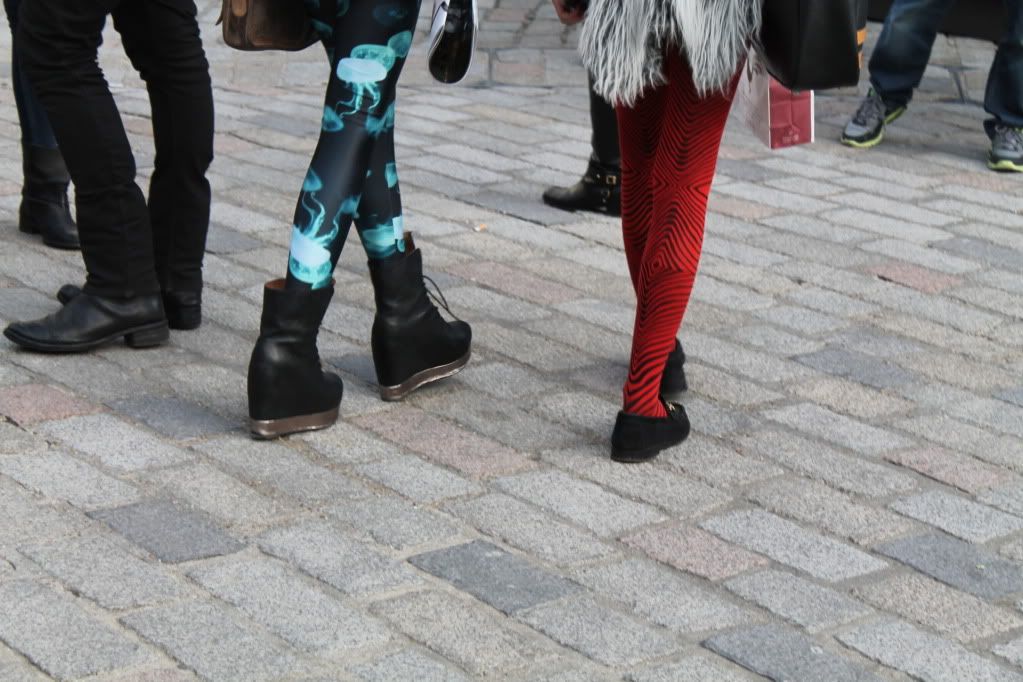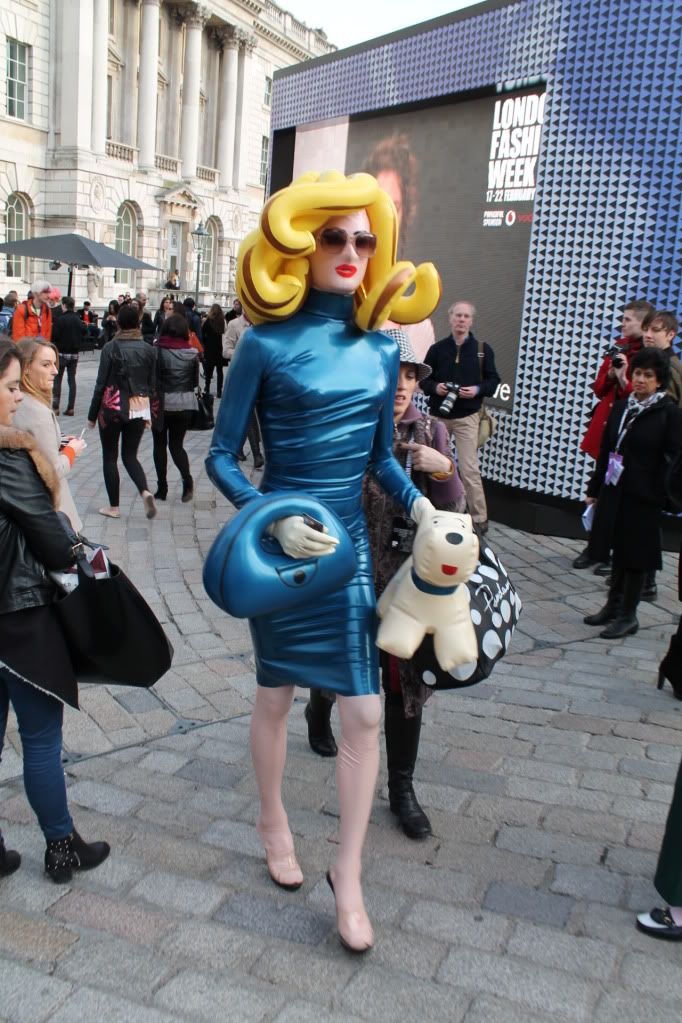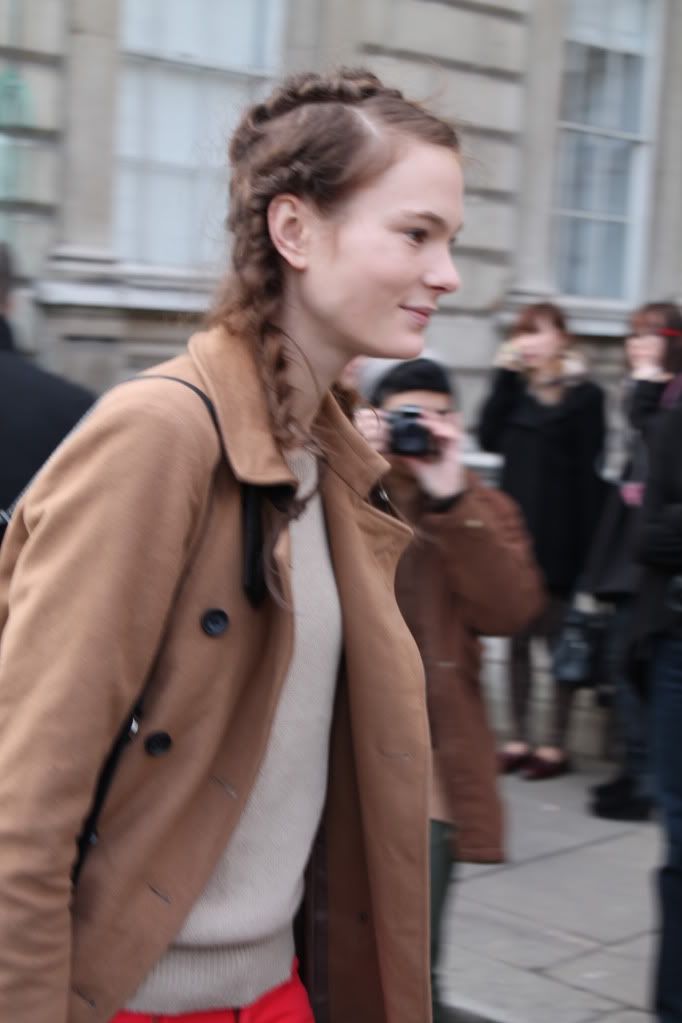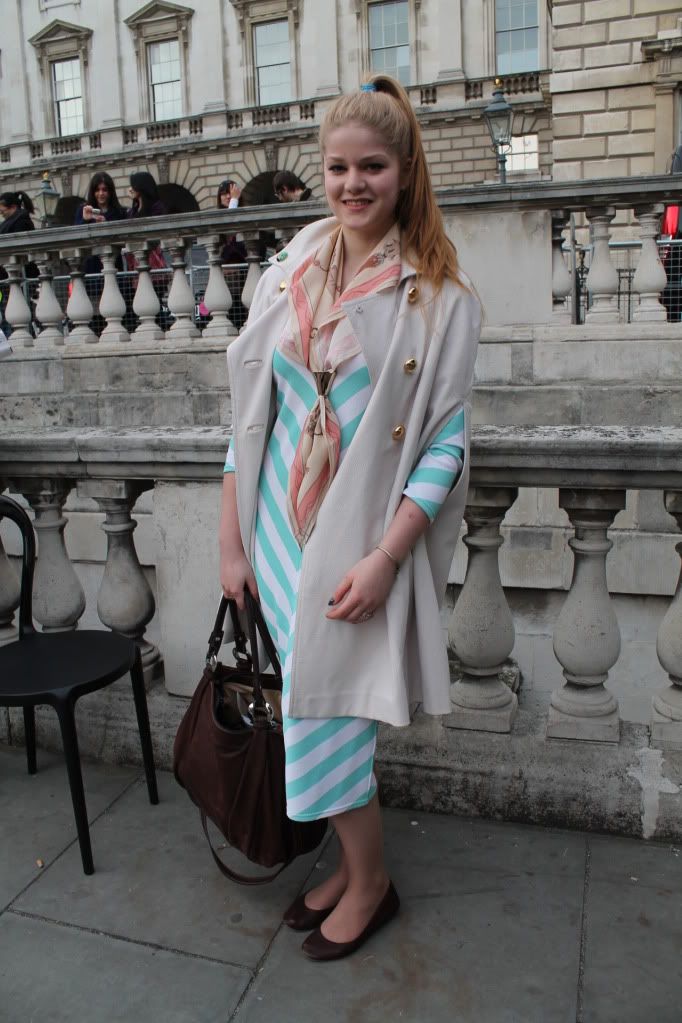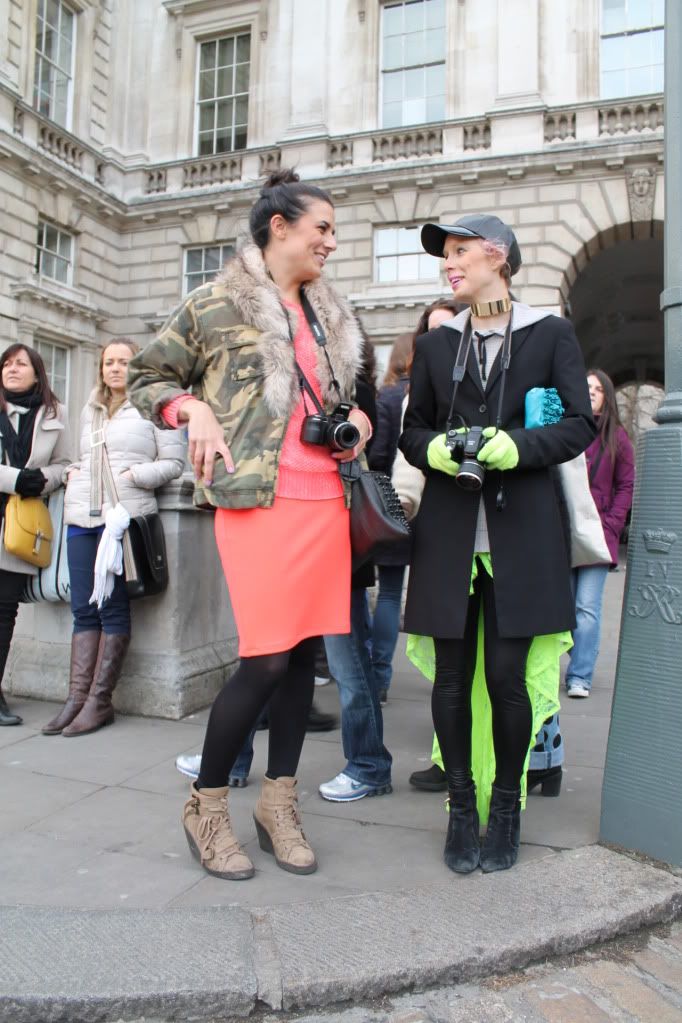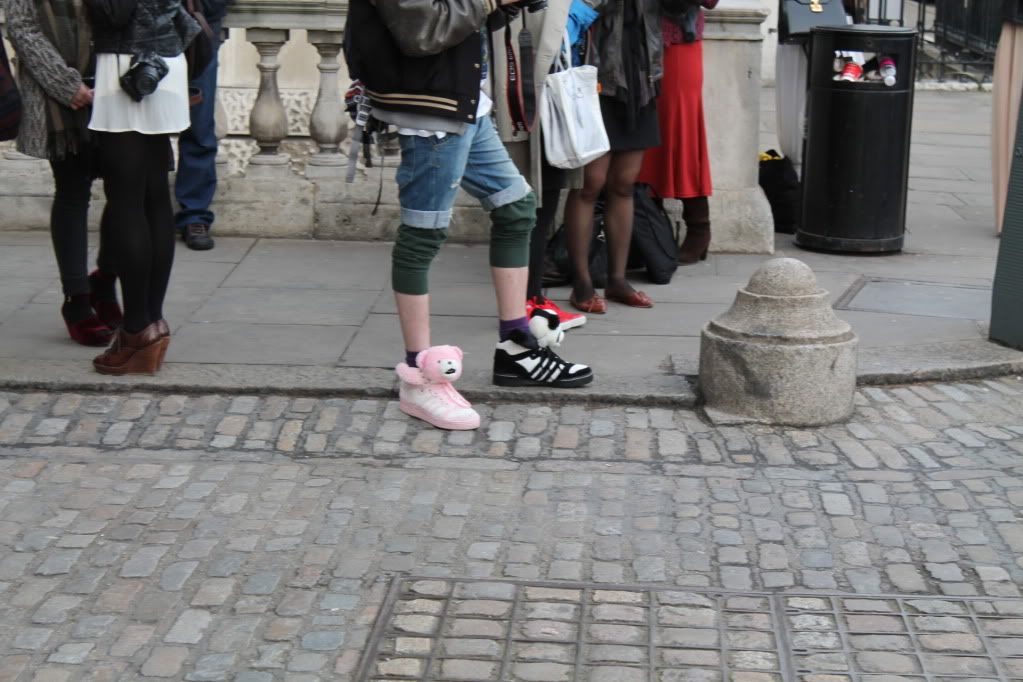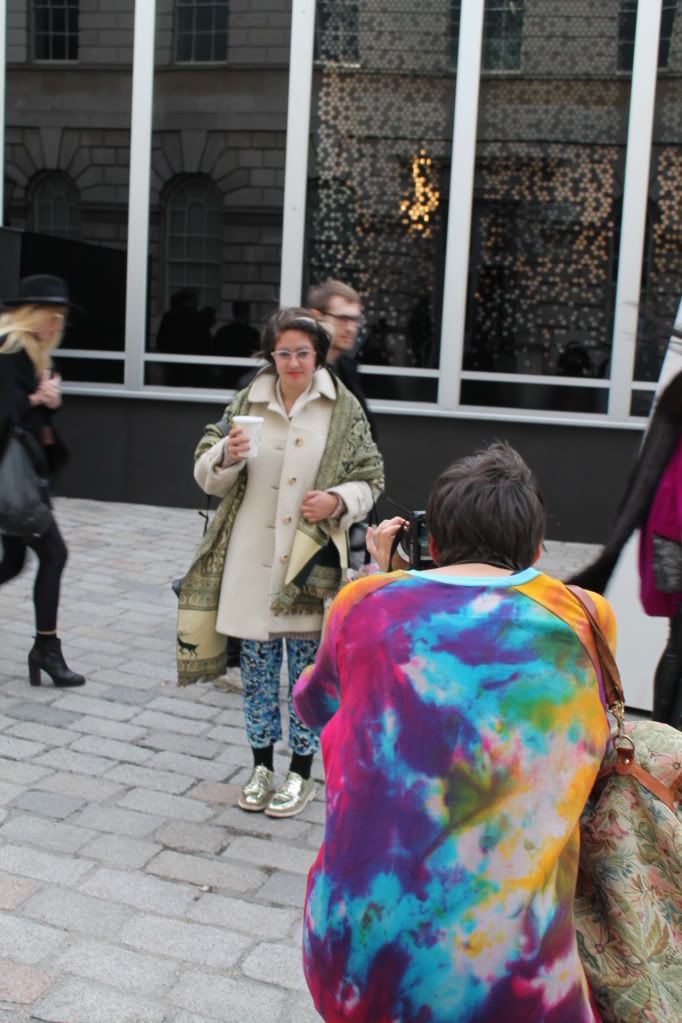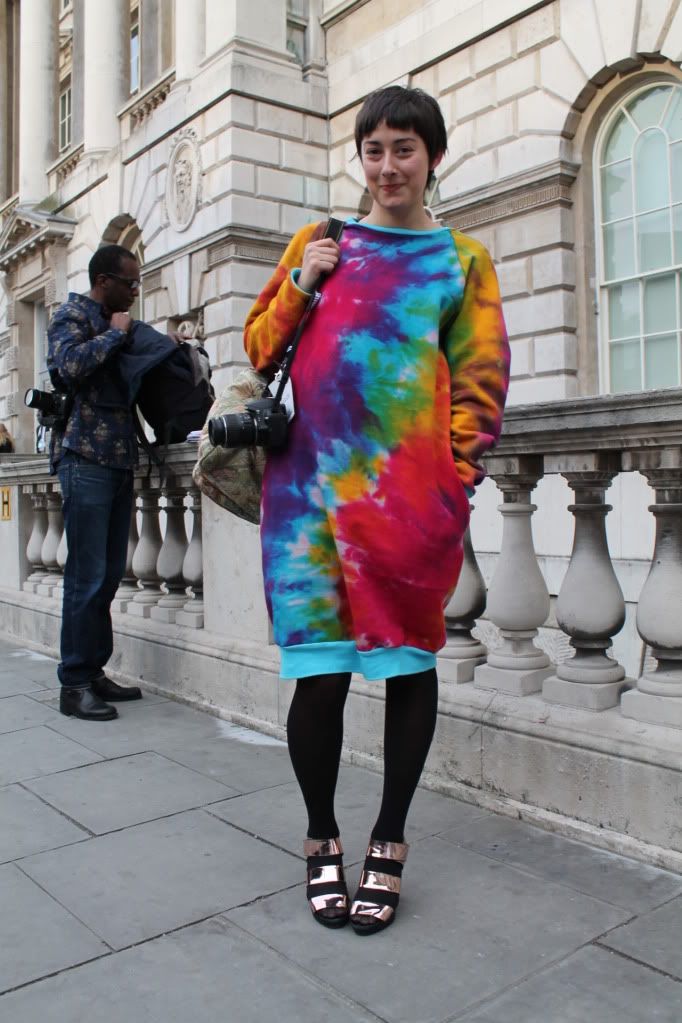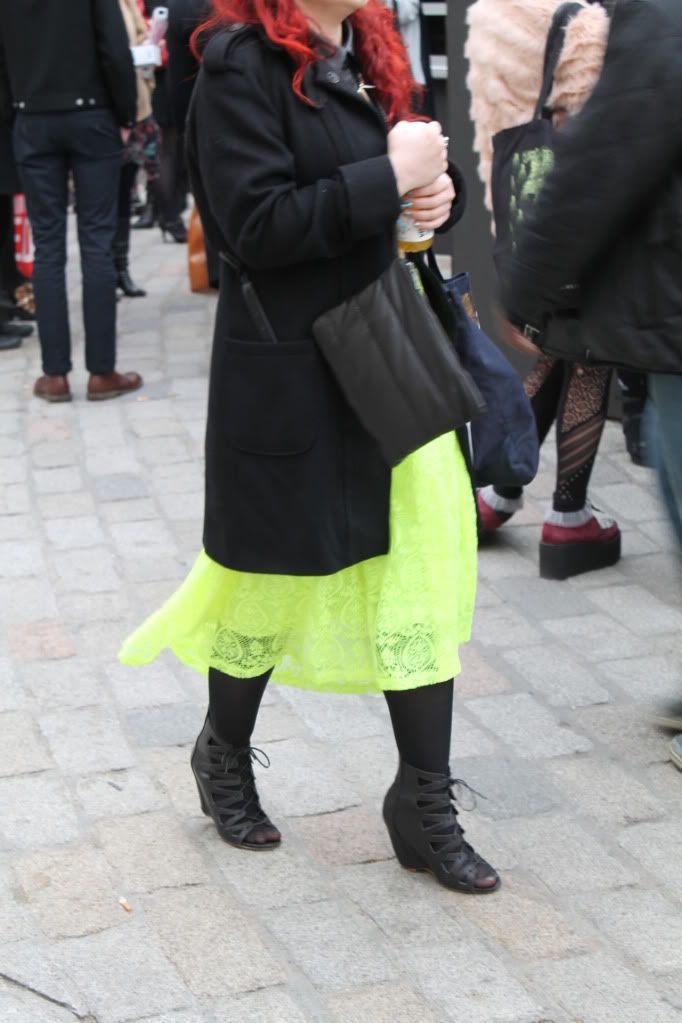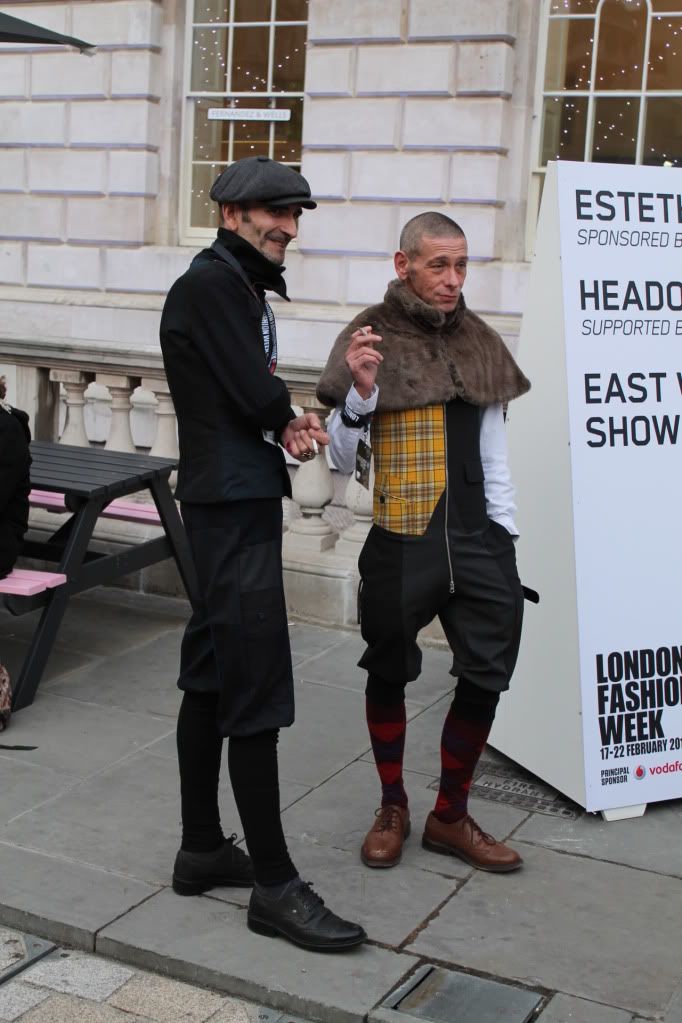 The circus themed House of Evolution party, featuring burlesque dancers, beds, candy floss, and slightly freaky bathrooms; flashes of neon were a big street style trend, as were patterned trousers and leggings, statement shoes (but when are they not on trend?), hats and (gulp) fascinators; Pandemonia goes for a daytime stroll; Mollie from the Saturdays arrives for Mark Fast, and Nicola Roberts leaves; Charlotte Gush in tie-dye from our very own Affleck's Palace; I know this man is a someone but I cannot place who - help, anyone?
If you had told me this time last year that I would be attending my idolised London Fashion Week just twelve months later, I would have glanced away from my obsessive checking of style.com just long enough to give you a withering glance.
Yet, I was there at Somerset House for the A/W 2012 season. I was lucky enough to see a fair few shows, go to
the
best party I have ever been to (massive thanks to
Katch PR
and House of Evolution - you guys sure know how to throw a crazy after party) and meet some really wonderful people - some planned, but many I was simply stood next to in a queue and bonded from there (hello to Sophie of
la Fashion Folie
, Anna of
the Quarter Life Tales of Annie Bean
, Jenna of
Pret A Style
, Amy of
Wolf Whistle
, and Victoria of
the Window Shopper
).
I hope my photos have given you a feel of what it's been like to be at LFW, though they won't have conveyed just how constantly overjoyed I was to be there (even late last night when the pain of four days of heel-wearing nearly reduced me to tears).
First ambition of going to London Fashion Week fulfilled. Next ambition: to attend as press working for one of my favourite magazines.
Here's hoping.