Going on holiday wasn't all play, no work, you know. Oh no. I was working hard for
you
, dear reader, putting this season's swimwear to the test: judging comfort, style, and the tanlines produced. Hopefully you feel as I do, too: I'd rather see pieces on a
normal
person before I buy than an airbrushed model!
Swimwear has been much the same for the past ten years or so, especially on the high street. A nice floral print, a triangular top, a tie-string pant. If you're lucky you might've gotten a somewhat unflattering cut-out side detail, but that's about as fashion forward as you got. Being thoroughly immersed in fast-moving fashion media you are exposed to beautiful high fashion swimwear, and I thought it bizarre that despite all the catwalk-inspired pieces and fresh design talent being employed on the high street swimwear hadn't followed suit, so I decided to delve deeper into the high street's offerings, certain that directional pieces could be found at reasonable prices if you looked hard enough.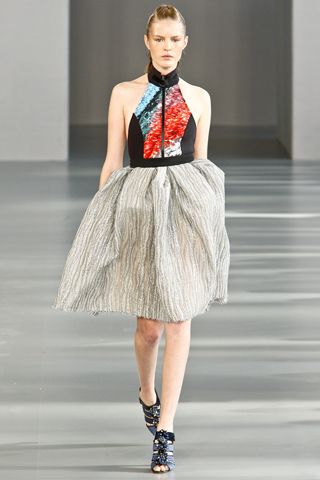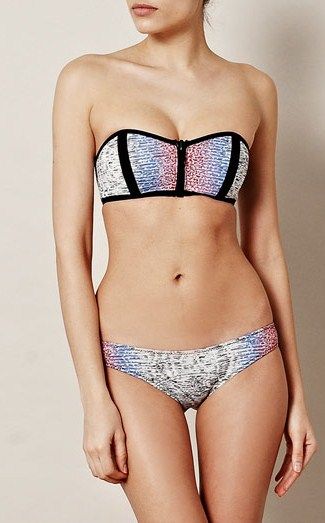 Image style.com ¦ Swimsuit Matches
I'll begin with my most lusted-after designer collaboration for this season: Peter Pilotto x Lisa Marie Fernandez scuba-inspired swimwear. Design duo Peter Pilotto and Christopher De Vos's abstract underwater prints worked perfectly with the neoprene-style swimsuits Fernandez had been producing since 2009. The former stylist predicted sporty styles last seen in the 1990s would be big, and after spotting a gap in the market she started to produce them herself. She is now known as quite the neoprene expert, and the silhouette and styling of these suits are perfect for this Olympic year.
Sadly you are unlikely to find prints as laboured over as these on the high street, nor neoprene - it's a specialist material. However,
H&M currently stock a bikini
in a similar silhouette with a wetsuit-inspired front zip detail.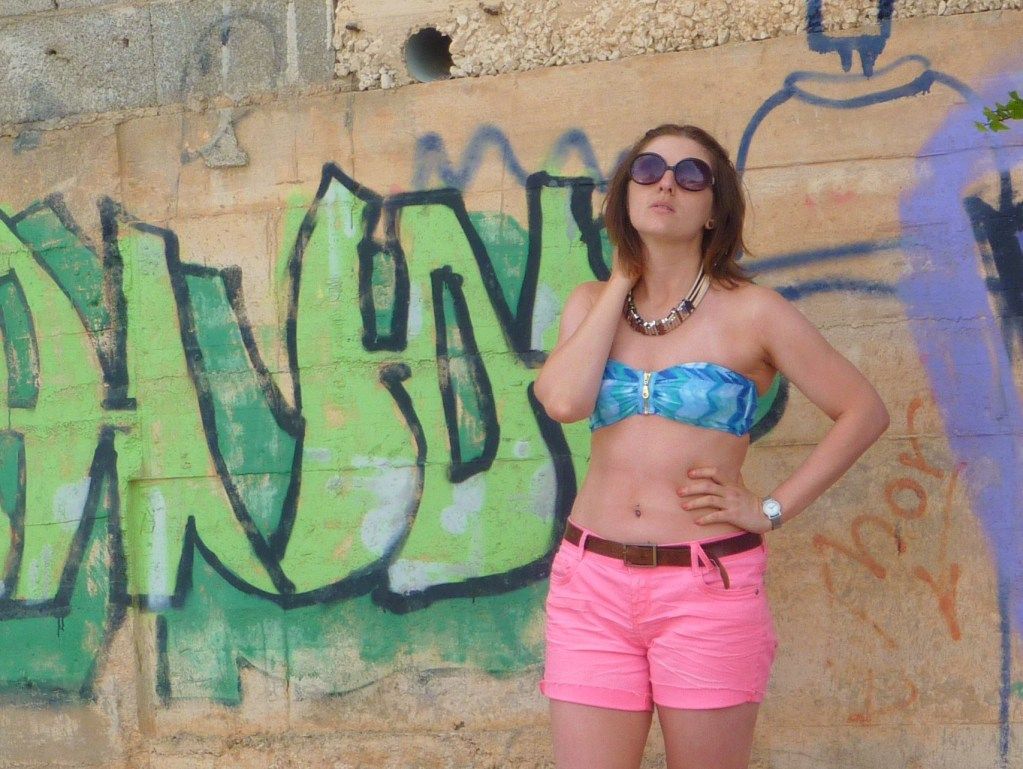 The sporty shape is perfect for me as I am athletic on top, but I was conscious of the top digging in at the back as it was quite tight. I would definitely not wear this if I were fuller on top as it didn't offer much support and I didn't dare to swim in it due to fear of damaging the metal zip - however I did feel super glam parading around the pool in it!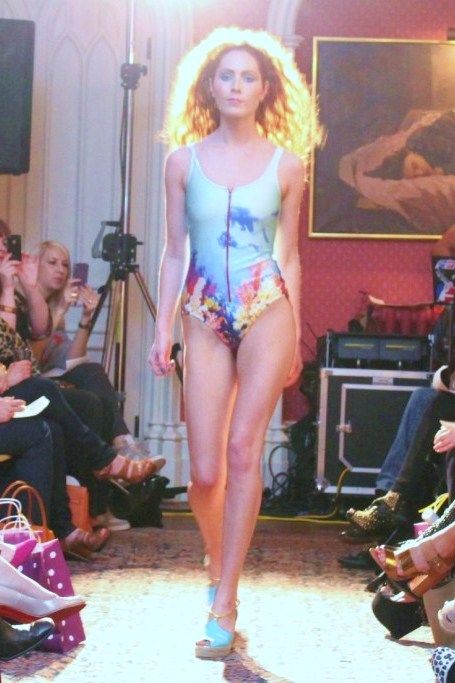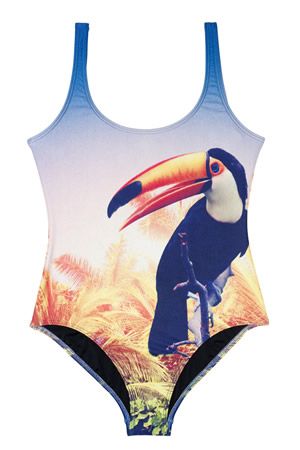 Image my own ¦ Swimsuit Rumpus Resort
The one-piece is a trend that has been bubbling under the surface for quite some time now, never quite breaking into fashion stellar territory. I think it's difficult to cast off the slightly frumpy connotations but with this season's photographic prints looking cool is no longer an issue. We Are Handsome are the definite go-to brand (I love anything with tropical birds on, so their Toco print is my absolute favourite) but
Wildfox's pony
is something special, too.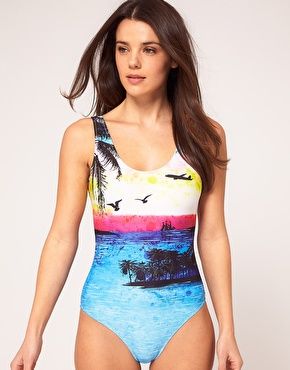 I did struggle to find good photographic one-pieces on the high street (
Ted Baker
has some lovely pieces but the prices are not exactly purse friendly) though ASOS have come up trumps with this
cool palm print suit
. My pre-holiday pennies were running low at this point so the only suit I had to try out for this trend was a Cath Kidston one-piece my parents gifted me a few years ago; I love to wear this to swim at home but on holiday it just feels a little
too
covered up - I want to get as much sun on as much of my body as I can at all times. Still, it's nice to look a little different to the other bathers in teeny-weeny bikinis, and I'm sure that in the right place in the right context a one-piece is the perfect sartorial choice.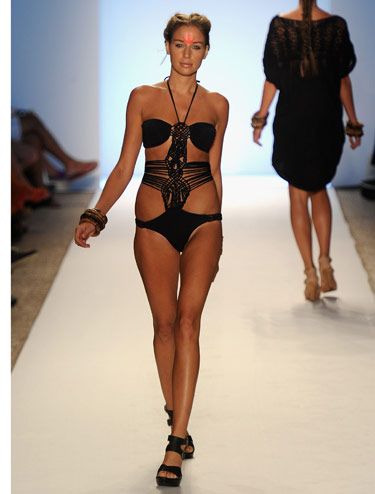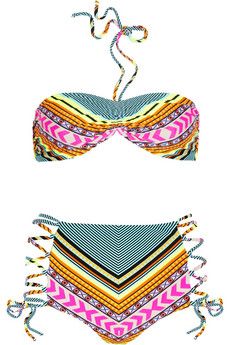 Image style.com ¦ Swimsuit Mara Hoffman
Cutout swimsuits are another trend that seems to have been around for ages, but I feel this one has never
quite
worked because the cutout details are never in the most flattering places - who wants suits to dig in around their hips and tum? I certainly don't. The difference with this season's cutouts is that they range from being straps to wide bands, not exerting that much pressure on your skin.
Mara Hoffman
's suits add a bohemian details without digging into your skin, making for a much more flattering cutout.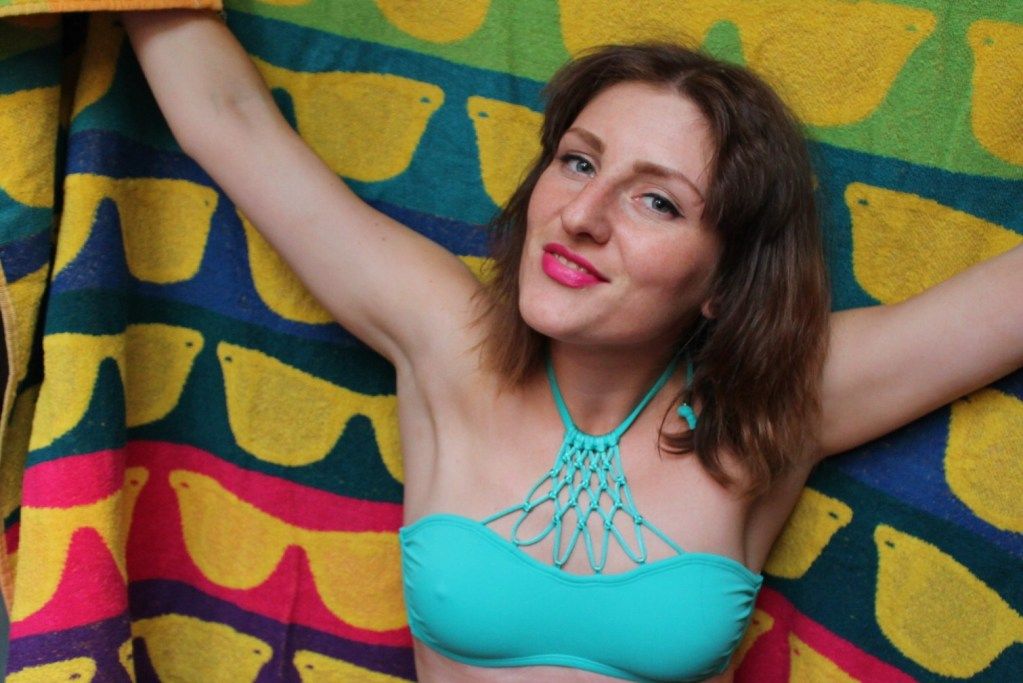 I found a H&M bikini top with fabulous detailing on the sternum - not much chance of digging in around there. These straps did pose a bit of a tanline problem, but I made sure I applied sunscreen, and also the strap can be undone at the back of the neck and the swimsuit will stay up as a bandeau for sunbathing. H&M sell their bikinis in two parts - thankfully so, as I bought the top of this suit in an 8 and the bottom in a 14. That's a spectacular difference, even for H&M's sizing. Definitely try before you buy!
How about you? Do you favour a bikini or a one-piece? Will you be wearing fashion forward swimwear this summer? Will we even get a summer this year in the UK?
Answers on the back of a postcard, from a much, much sunnier clime, if you please.