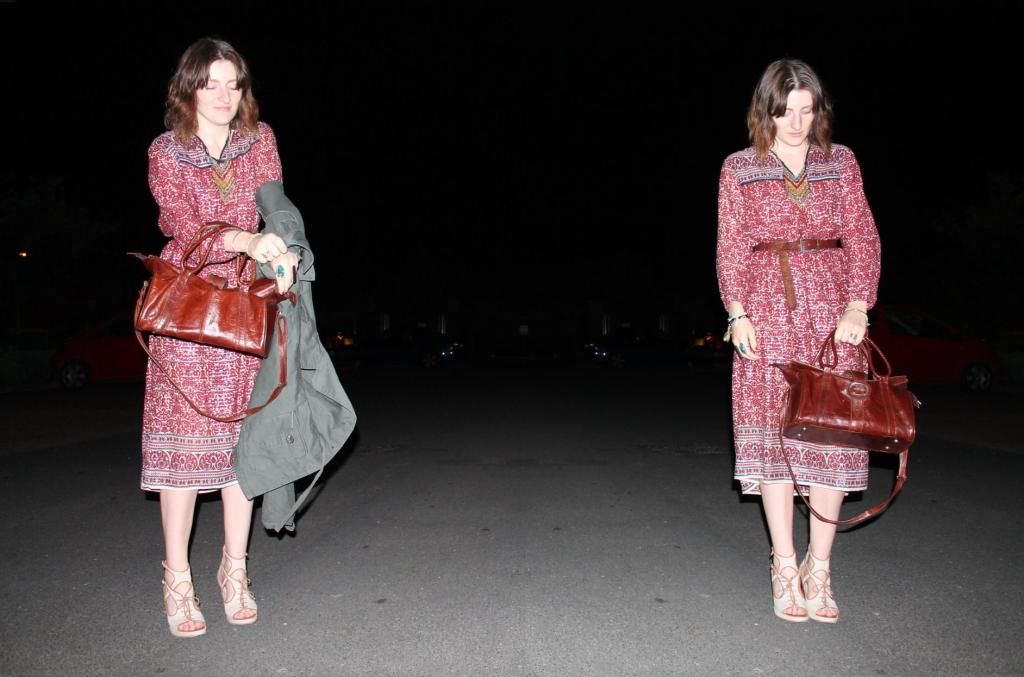 Vintage dress & belt
Forever 21 jacket & necklace
Tunisian medina bag
Surface To Air shoes
This outfit perfectly epitomises my dressing ethos; seamlessly mixing vintage, designer, medina, and high-street to create a modern bohemian look. Or at least, that's what I like to think. The dress ranks up in my favourite garments, and it does have a fabulous backstory (don't they all?). In 1983 my dad worked in Pakistan and brought this dress back for my mum. I'm not sure how it came into my possession but it's now such a staple I can't imagine life without it.
After lusting after Surface To Air shoes for the longest time I
saw these cool shoes in Urban Outfitters last year for £20
, and snatched them up quicker than you can say "they're a size too big". The weather has only been sandal-suitable the past week so they got their first outing, and consequently ripped the back of my legs to shreds. I am upset. And in pain. Be careful what you wish for.