Back in late January (that's an entire fashion season ago, WOW) I got the
chance to visit the wonderful Miista team
in East London. I was ridiculously excited that their spring/summer stock samples were littering the office, about to drop in-stores, whereas Laura and the team were already busy masterminding their autumn/winter collection.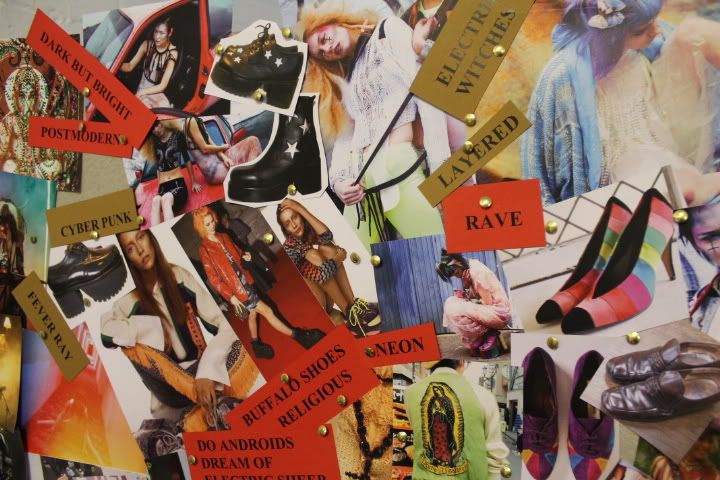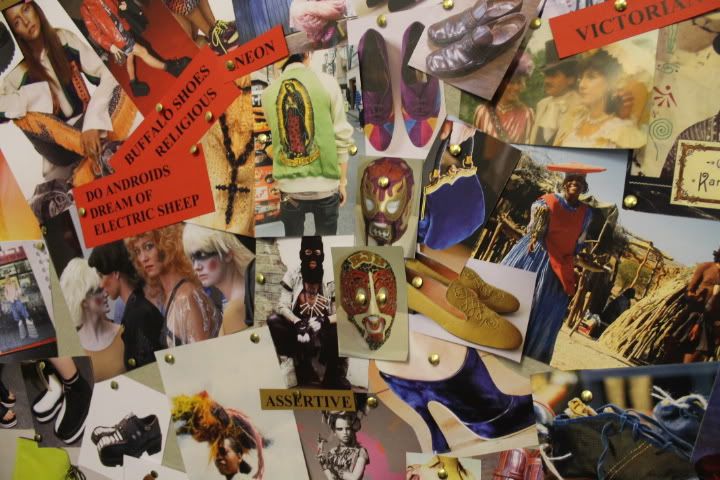 How you get from a seemingly chaotic, yet incredibly well thought out moodboard to a collection of designer shoes is beyond me, but maybe that's why the Miista team design the shoes and I just drool over them.
I'm pleased to present to you the ELECTRIC WITCHES lookbook. The shoes (and styling!) are somewhere between my 11-year-old self's separate obsessions with the 1970s and Clueless, and my velvet-clad traditional gothic phase, aged 15. Basically everything my dreams were, and still are made of.
My top choice from Electric Witches is the silver May - that big, bouncy rubber soul looks so comfy, and there is something totally irreverent about the Chelsea-style boot perched on top - followed closely by Luela and Ida. If my choices don't boil your cauldron then check out the
rest of the lookbook
: every season there is unfailingly a Miista to bewitch us all.