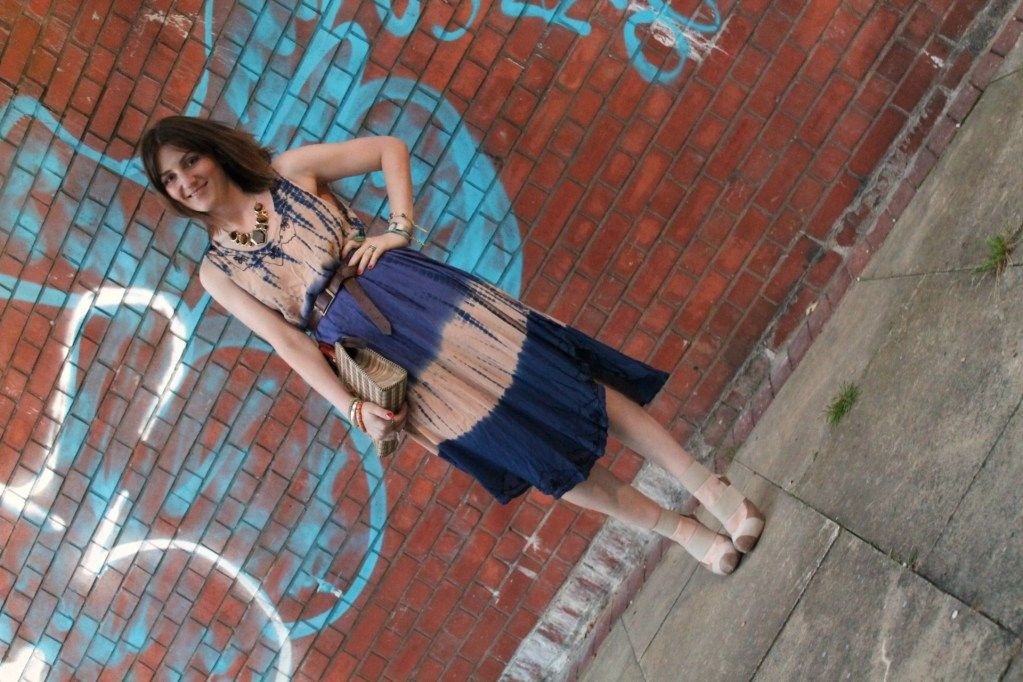 Somehow my parents pre-empted my recent
tie dye obsession
and brought me back this dress from their trip to Malta, along with a sweet little straw and walnut bag. Just a heads' up from the 'rents: don't visit Malta from June-August, unless you enjoy being cooked alive. To me, that is preferable to this naff weather, but each to their own! I threw caution to the wind today and wore the dress, despite knowing that it could tip down any second.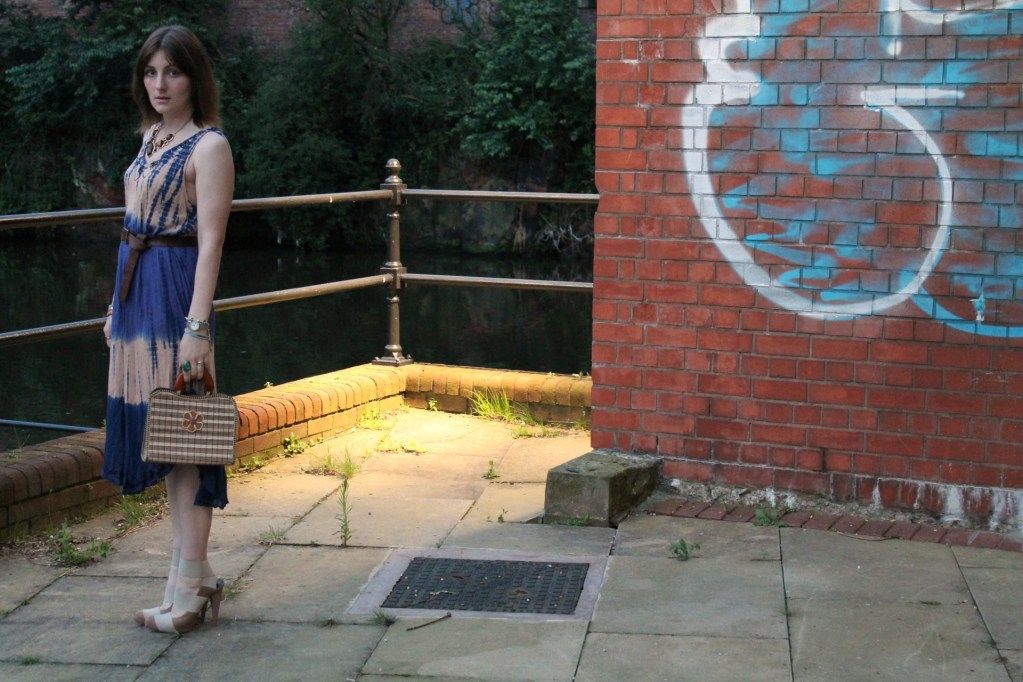 Sophy Robson declared in this month's Vogue that "negative space" nails were the next big thing, so I obviously had to get straight on that..
I'm wearing:
Dress & bag gifts from Malta
Jon Richard necklace via The Style Rawr
Acne shoes
Vintage belt
Shop Dixi, Topshop & BCBG Max Azria rings
Kenneth Jay Lane & ibizan market bracelets
Volkswagen watch
I've had a bit of a stressful time of it lately, involving presenting an idea to the Managing Director of Oasis (thankfully she liked it and I got some fantastic feedback, to the point of me being so overwhelmed I cried with joy) so I am really looking forward to some exciting goings on this weekend. Saturday involves a flying visit to London to take a tour of Oxford Street's Forever 21; I'll be getting a feel for the brand and doing a spot of shopping before their big launch in the Trafford Centre later this month.
On Sunday I have been invited to the
Manchester SkyRide
. I'll be there snapping photos of stylish cyclists, but I will also be cycling the route myself! Those of you who follow me on Twitter will know that recently I have been on a health and exercise kick, so this has really come at the perfect time. You can sign up
here
, and don't worry if you haven't got a bike - you can
hire a bike
just for the ride - that's what I'll be doing. My only problem is that I'm struggling to figure out what to wear myself. I'm thinking a tweed jacket and tailored shorts, but as this is a completely new sartorial area for me, anything might happen, although I feel modesty is the key element when considering cycling gear! I wonder what Kelly Brook will be wearing. Think she'll need something a little bit more substantial than this, considering the location of the ride..
I do hope to see some of you there in your very best cycling outfits!