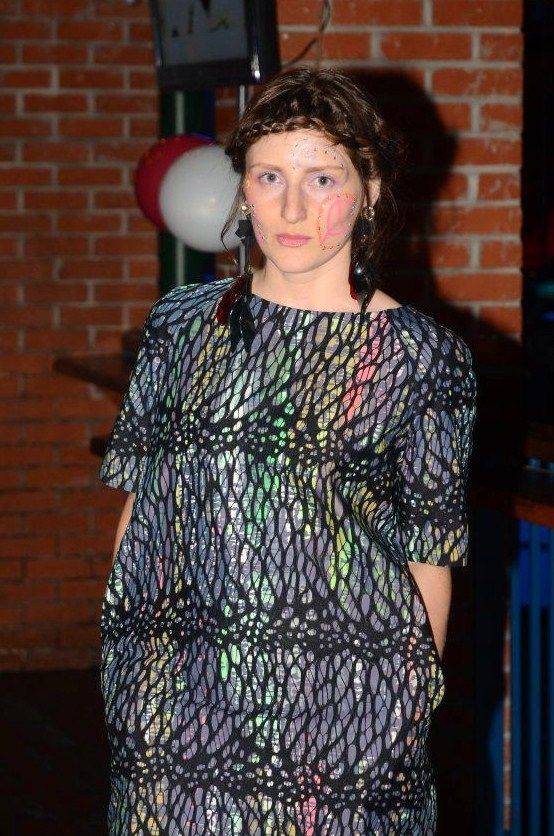 Those of you who have known me pre-Dotty days will be aware of the trials and tribulations I experienced working as a retail manager for the British Red Cross for a year. It was both the best and the most stressful time of my life, with the year culminating in a fashion show in aid of Red Cross Week. The fashion show nearly drove me to a breakdown but thankfully the Society attracts a wonderful array of supportive and interesting people (a big shout-out must go to the Pineapple Park lot: I've never met a more passionate and driven team), including Christina, the assistant manager of the Liverpool store.
Not only has Christina received a
mention in the Guardian
, she's also managed to turn the fortunes of the Renshaw Street shop - or should that be boutique? - to the more profitable sort since starting work there 18 months ago. Energy, enthusiasm, and knowledge of her demographic were all key factors, though her dedication stretches to organising out-of-hours events, like last Thursday's fundraising fashion show held in Concert Square's Walkabout.
I was honoured to be asked to model in the show, along with fellow fashion blogger
Gemma Satire
, displaying some of the shop's fantastic donated goods. Think charity shops are all dowdy, worn-out garments? Take a look at these photos and think again. All outfits were styled by Christina; I'm particularly keen on the floral mismatched suit and the floaty white lace dress. Oh, and did I mention that this shop gets donations from a well-known high-street chain? I can't possibly say wH&M, sadly. Why? Just COS, you cheeky Monkis!
(And yes, I do have a peace symbol drawn on my face. Not my usual make-up preference but it was all for
charity
, darling!)