It's bizarre how I - and many other members of femalekind, I am sure - will happily spend £100 on a pair of shoes that get worn maybe once a month, at most. The cost-per-wear is ridiculously high, justifying it as an investment purchase.
However, bras are a different story. After much discussion with girlfriends recently it seems we are all in the same boat - buy a cheap bra from Primark, wear and wash to death, and expect it to do wonders for our frontal department. It just doesn't happen. Why do we spend so little on something we wear so much?
An American study
cites that 75-85% of us wear the wrong bra size. Where are we going wrong?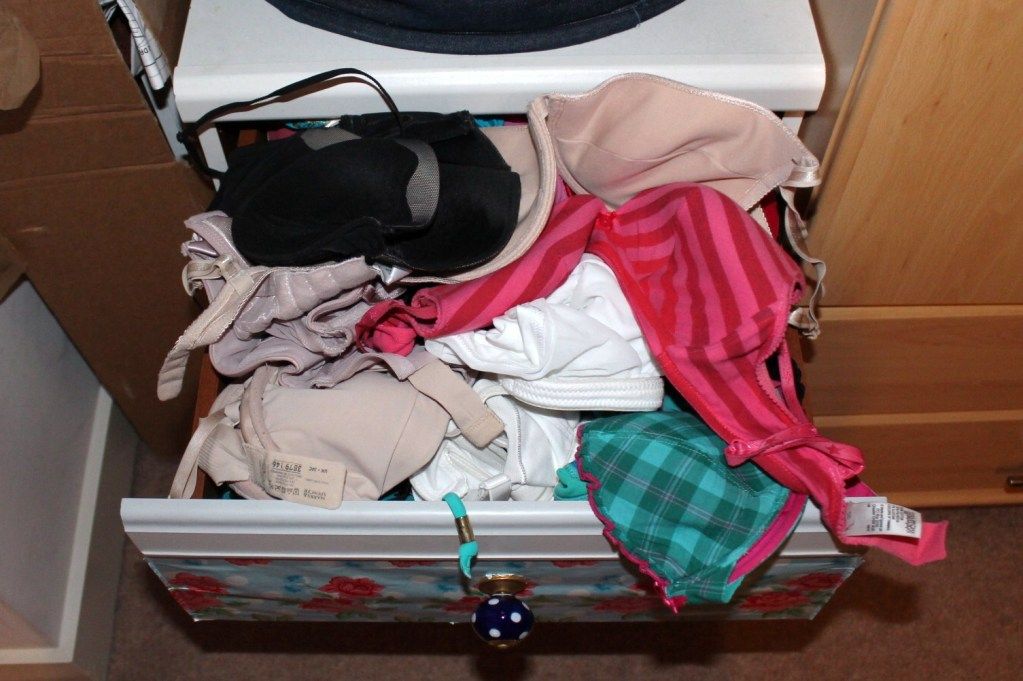 I had a rather upsetting episode yesterday (just before heading out to work, might I add) when I realised that despite my bra drawer busting at the seams NONE of my bras fit me, in any way, shape or form. This prompted research into the modern brassiere, speaking to bra fitters, bra retailers, and bra wearers (that's you!).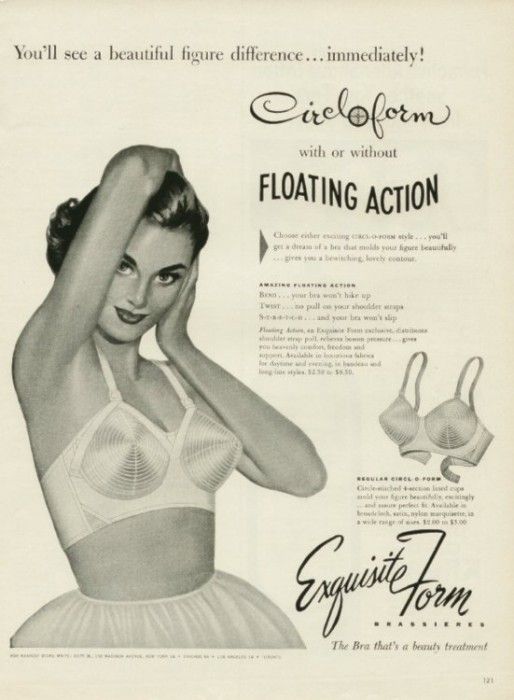 If you think the bra you are wearing right now is uncomfortable then just be glad you didn't exist pre-1930: your waist would have been whittled to an unnaturally tiny size, with your breasts pushed up under your chin in a notoriously uncomfortable corset. However, even in this day and age it seems many of us are still suffering in silence, simply assuming that no bra will fit. I asked for opinions on Twitter and was immediately met with some quite definite responses. Seems I'm not the only one with boobs on the brain:
Those who I have spoken to face-to-face about this agree that they have drawerfuls of underwear, yet only wear a couple. What can we do about this?! I resisted the urge to get yet
another
cheap and not-so-cheerful from Primark and started out on my quest for the perfect bra by visiting Manchester city centre's Debenhams, as recommended by friends.
I took a variety of sizes into the changing rooms (30D, 32C, and 34B, if you are interested) and once in there a bra-fitting specialist came to help. She bore no measuring tape, and simply told me "try a 34C". Er, that's actually the size I was wearing before that didn't fit, but thanks. So I was left to my own devices and finally plumped for the 32C after trying every combination possible. It fit okay, but I really wasn't sure whether I had done the right thing.


My pals at
The éditeur
have recently been nominated for
Best Lingerie Retailer in the UK Lingerie Awards 2012
so I figured owner Annabel's brain would be the best to pick about fitting and where it is that most of us go wrong.
"

The most common mistake most women make is wearing their bras too loose in the back but too small in the cup. The back should be fitted on the loosest hooks so when the bra ages/stretches you can tighten to maintain support. You want the back of the bra to be a tight as possible (as this is what gives the majority of support not the shoulder straps which is the common misconception) whilst still being comfortable, and your breast tissue should be fully enclosed within the cup. If you are bulging go up a cup size; if you are not filling go down a cup. The shoulder straps should be adjusted to a supportive but comfortable position."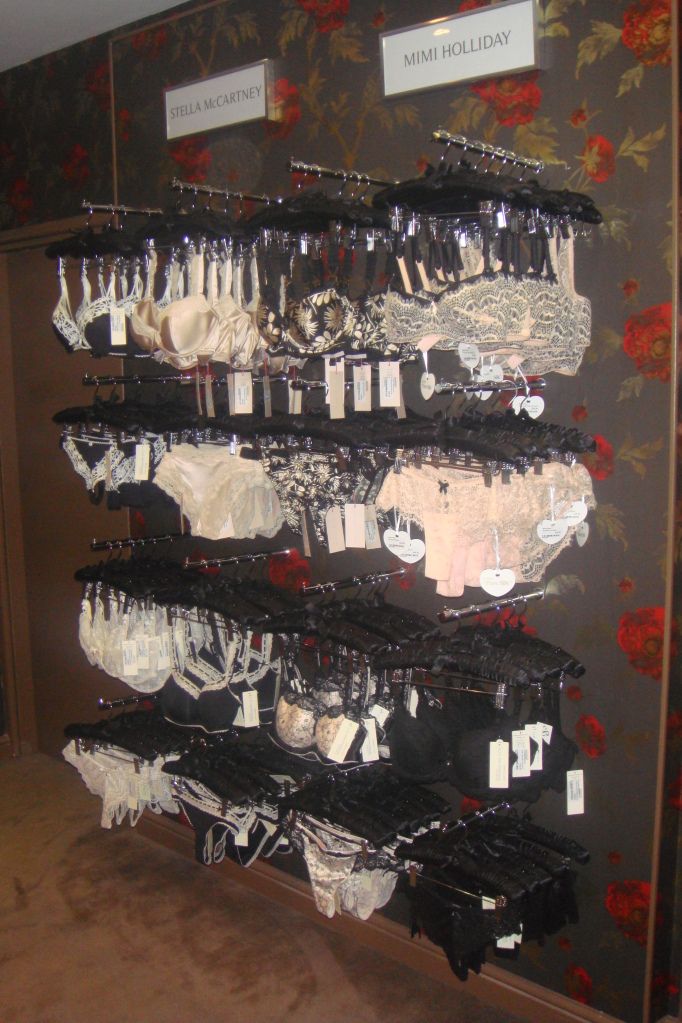 A common complaint I came across when speaking to women was that pretty bras don't go to large enough - The éditeur actually stock from a 30 back size to a G cup. Take a look at Elle Macpherson basics in particular, which provide great support.
With regards to bra care, Annabel added: "It's best to hand wash bras as they will last longer, don't use fabric conditioner as it deteriorates elastane, don't dry on a radiator as the heat can melt the plastic stopper which stops the wire from popping out. Lingerie should be the first consideration when dressing as it makes such a difference to how your clothes look on you. It's important to have a few different bras styles in your drawer, including a t-shirt bra to give a smooth appearance under tight fitting clothes, a balconette bra to give uplift and to go under low scoop neck tops, a plunge bra to go under low V-neck tops, and a strapless, which can also be converted for a halterneck, one-strap or racer back."
So, what have I deduced from my research? You just gotta try, try, try before you buy. Don't just depend on what the sales assistant tells you: try the bra on in a fitting room, and make sure it is returnable for a full refund after you take it home (provided you keep your receipt and tags). I did okay on my trip to Debenhams as I tried so many different sizes so I was able to figure out which fit, and was most comfortable. Make sure it is the chest strap taking the pressure and not the shoulder straps, and if in doubt, go to a specialist bra retailer who will really know their onions. You may pay a little more, but isn't it worth it for the comfort?
Oxfam are also on the hunt for those barely-worn bras from your undie drawer
, so that bra you wore once then realised that "
actually
, this doesn't feel right" could benefit communities in Senegal.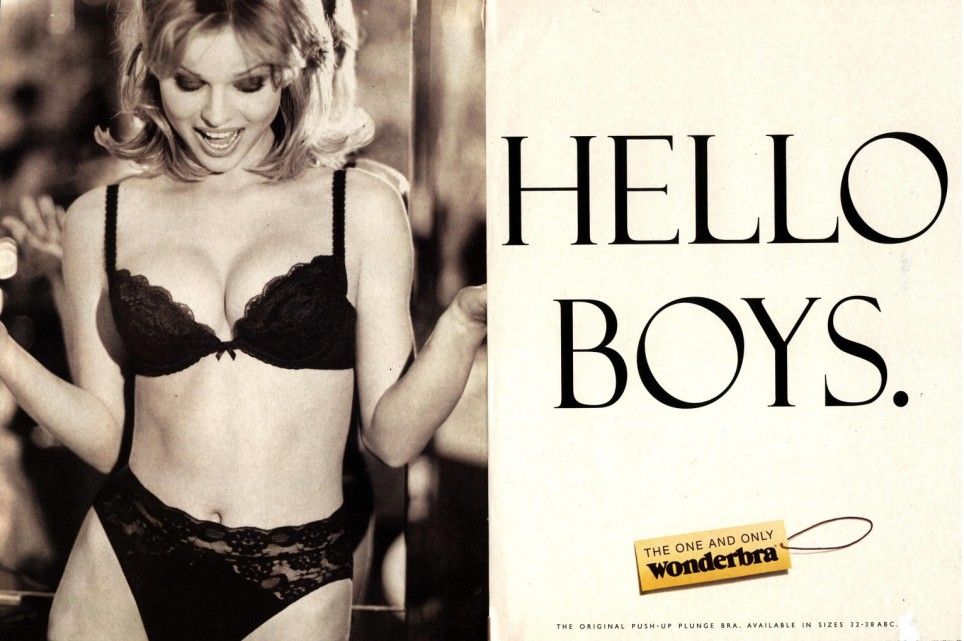 It's about time bra manufacturers dispensed the thought that we would all like to go up two cup sizes or have fantastic cleavage; I would take a well-fitting bra over either of these claims. Goodbye, boys: it's time to look after the ladies!