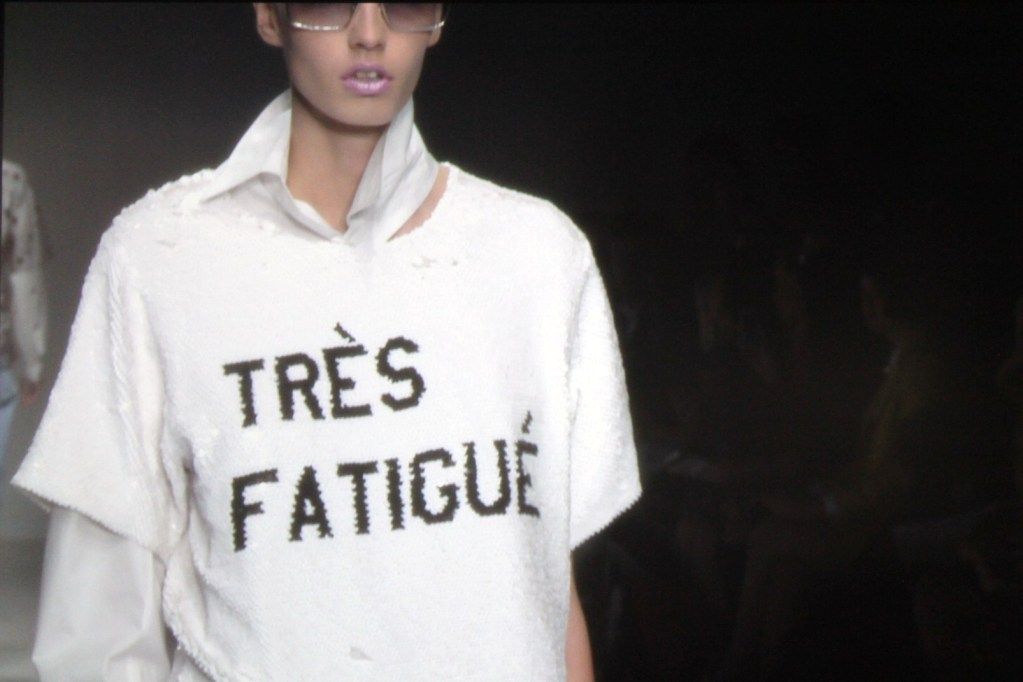 Don't let my fantastic Ashish photos fool you. I wasn't in the photographer's pit, the front row, or even in the same room... I was simply in the Canon Cinema (or the Cinema of Rejects, coined by
Gemma Satire
) watching the show live, developing more of an urge to wear sequin socks with Reebok Classics as it went on. I'm not sure how I feel about remembering a retro trend the first time around, but it's probably not a good thing. Mr Gupta hit the mood just right with the sporty white, grey, and denim collection, with his signature sequins covering just one aspect of the garments - one leg, one arm, or one side.
I certainly am très fatigué, as evidenced by my terrible posture and spotty face in these photos, so this post will be kept relatively short and sweet. Check out the pictures of Tata Naka's pool party, Nova Chiu's silk prints, and the last of the week's street style in the fading sunshine.
London, it's been unreal. See you next season.