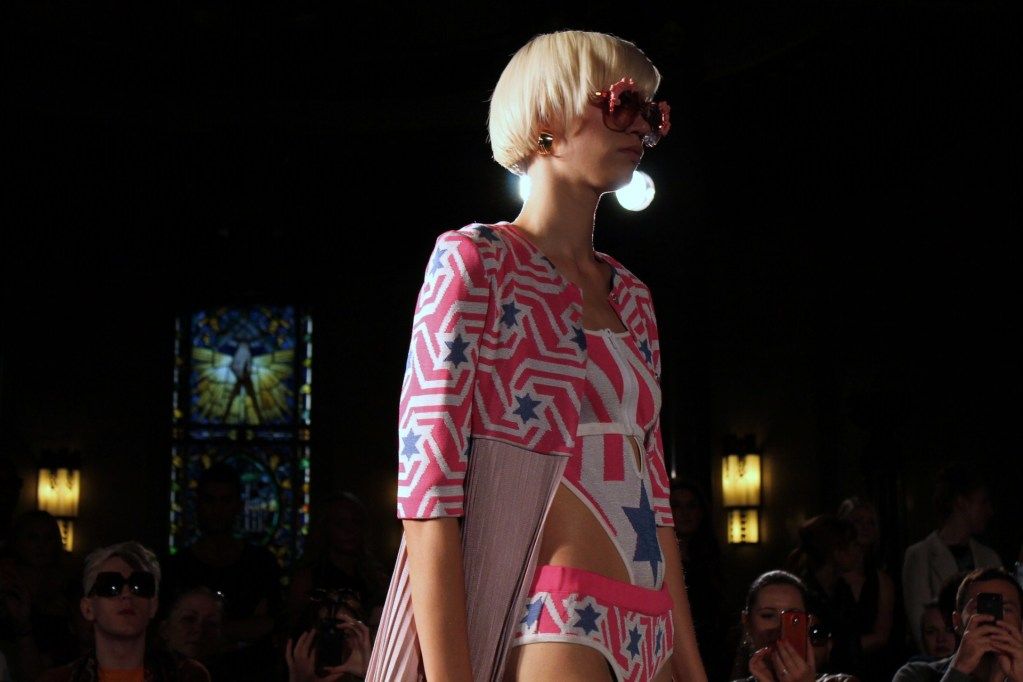 I know I've been harping on about a clean, minimal look for SS13, but after seeing my first show of the day - Ekaterina Kukhareva - I know what I'll be wearing next year. Brightly coloured, peace-and-love-inspired geometric knits, in sexy silhouettes.. basically the Missonis on acid, dancing around an Ibizan beach in the 1970s. Best start working on my summer bod now if I want to look like that.
Today I drank a very interesting but tasty cocktail in the One Aldwych hotel, snatched a moment with the ridiculously cool Charlotte Free (be still my beating heart.. that's basically my ideal outfit), and met the infamous Sugarpuff. He was devastated that he hadn't been street-style-snapped today so I promised I'd feature his outfit on my blog - fed up of not being able to find suitably funky clothing he's taken to customising suits and embellishing his shoes.
We're over Fashion Week's hump day and everyone is starting to tire. Two more days to go, better make the most of it!