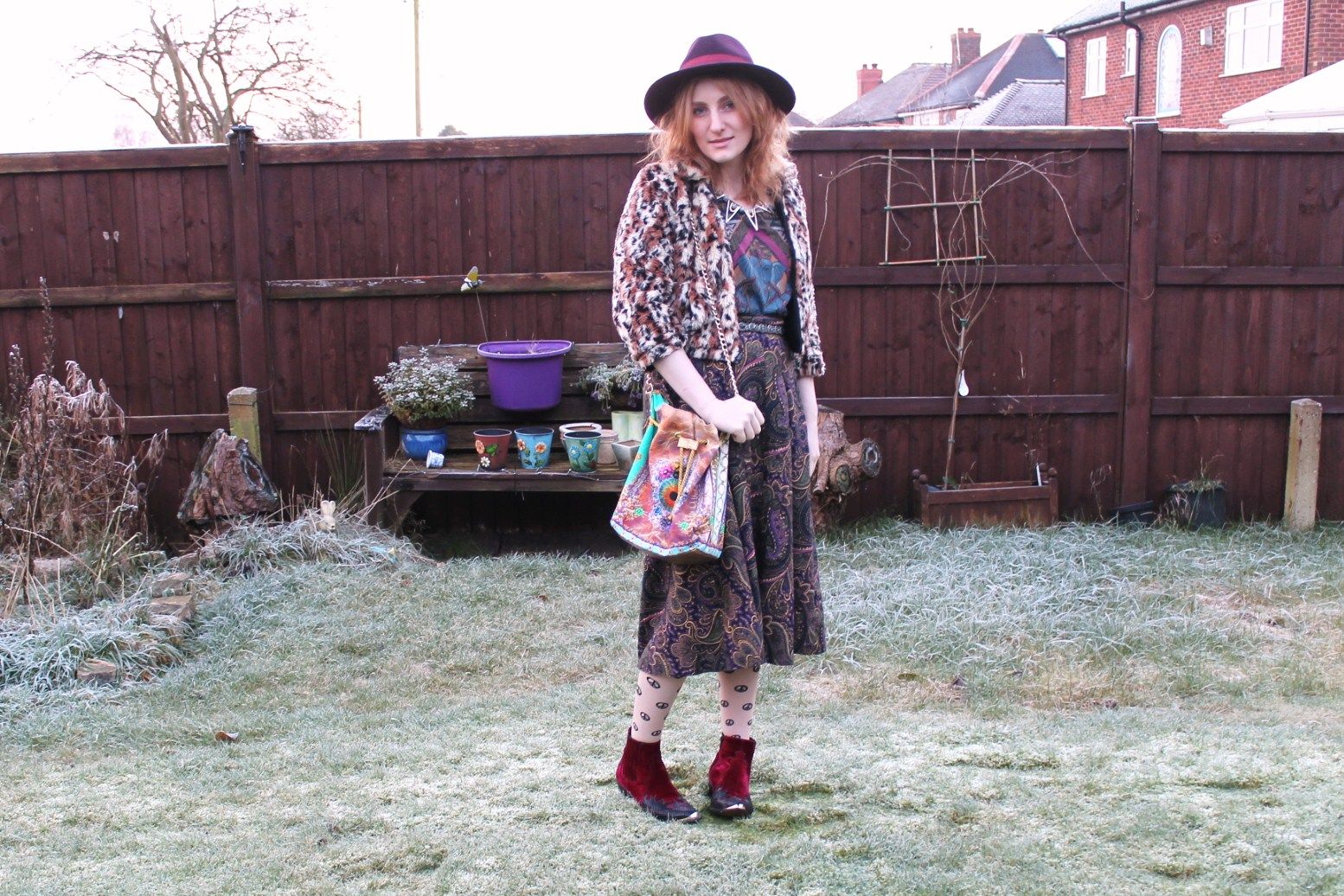 So as you may be aware it's pretty cold in the UK right now. I prefer cold and dry to mild and wet (and cold and wet is the
absolute
pits) not least because I can wear my favourite winter things, like velvet boots and faux furs. It's so cold I've taken to wearing a faux fur jacket underneath my faux fur coat (yo dawg,
I heard you like faux fur, etc
). This one in particular was a purchase from the Retro Rehab £1 rail (YES it's back!) and was only bought to make up the minimum for my friend's card purchase. Now I'm so glad I didn't leave it behind.. even though I'm pretty sure it's made for kids really!
Being a shoe lady I only have about four bags, my choice depending on whether I want to take my camera out with me, and not because it fits my outfit. I'm way impressed with this digitally printed
Daisy Thomas
bag as it is deceivingly large - big enough for my DSLR - whilst also being a cool little pouch I can just throw over my shoulder.
Definitely taking print mix to the max today anyway. My mum took these photos.. and despite there being some initial creative differences, I'm way impressed with these, too!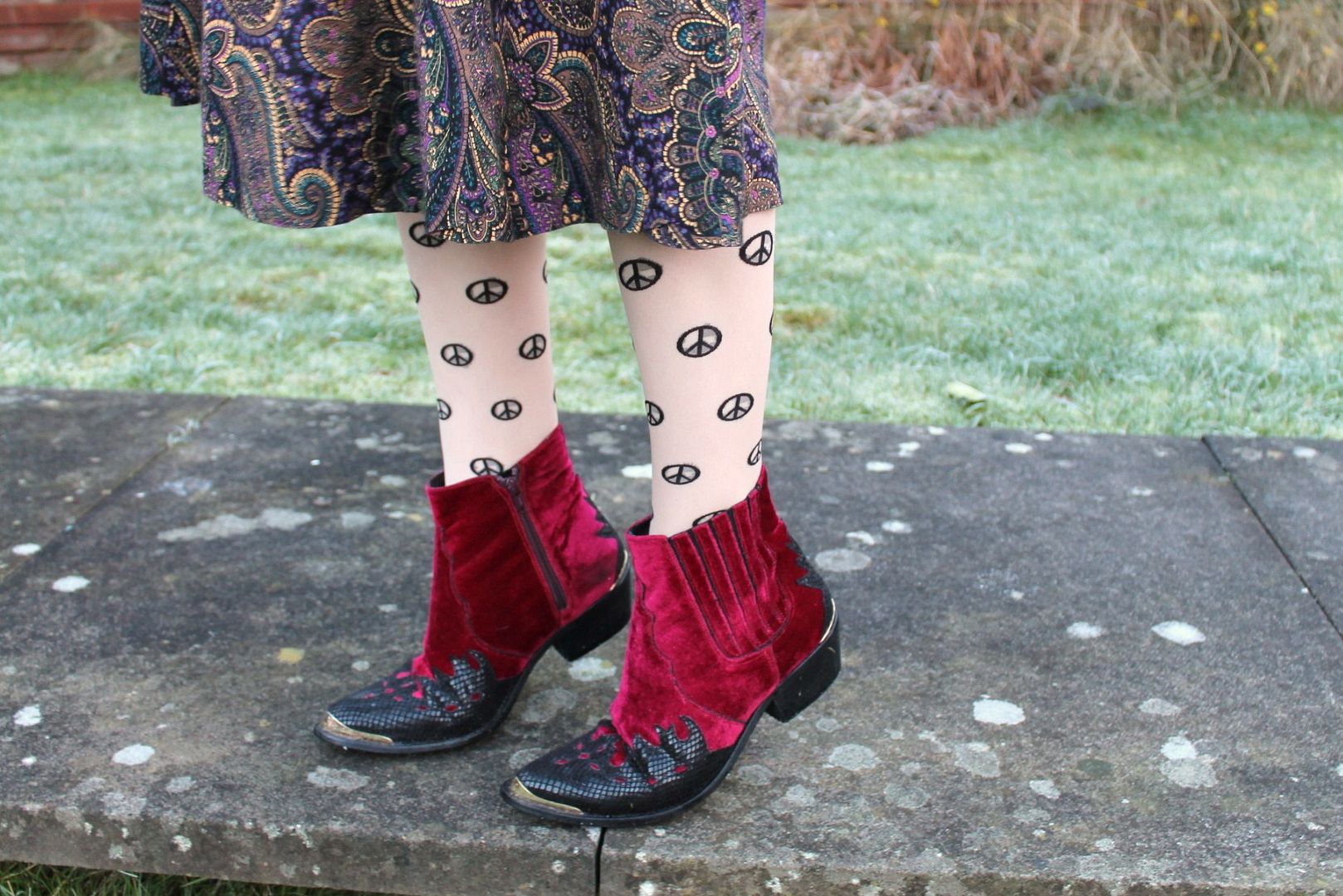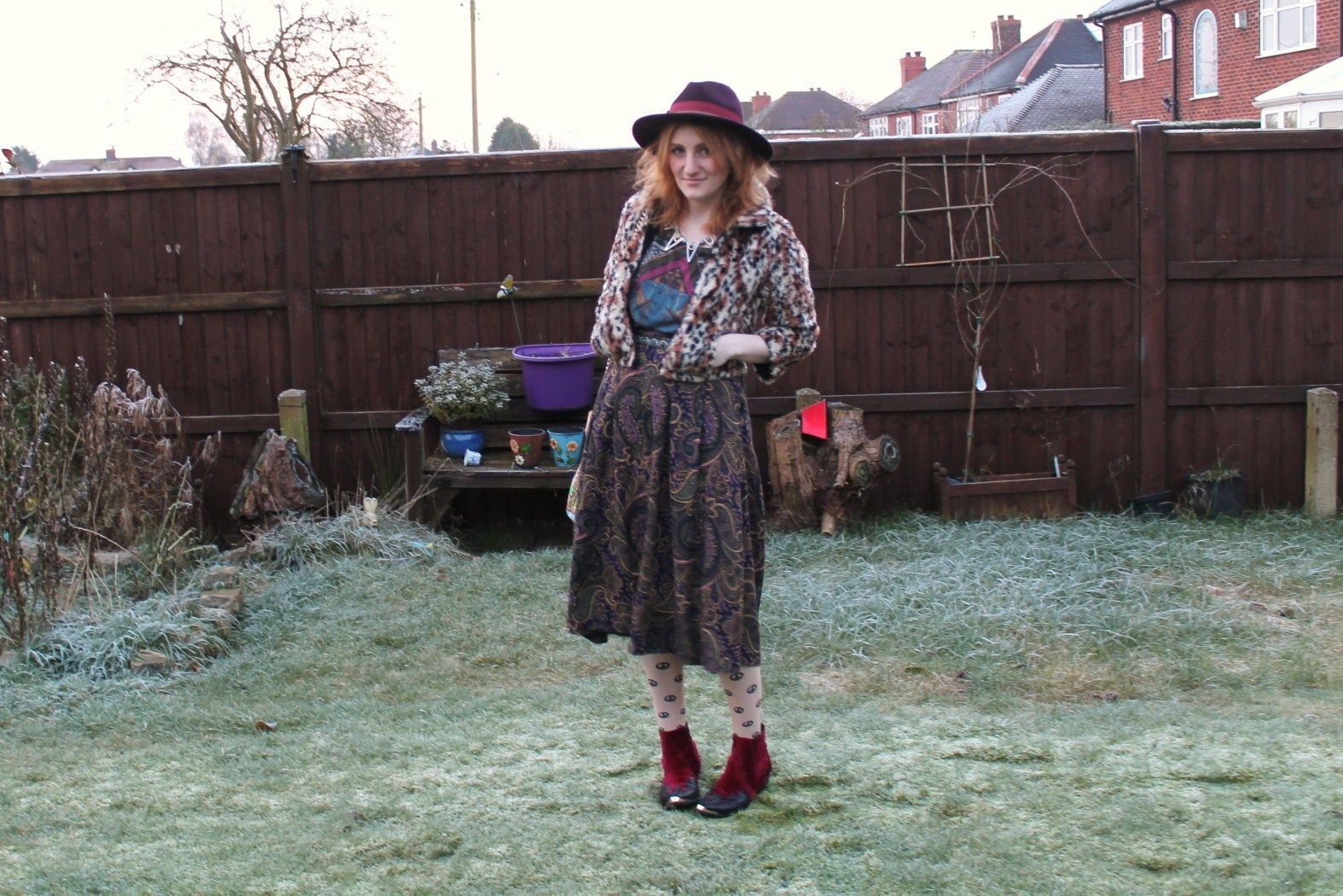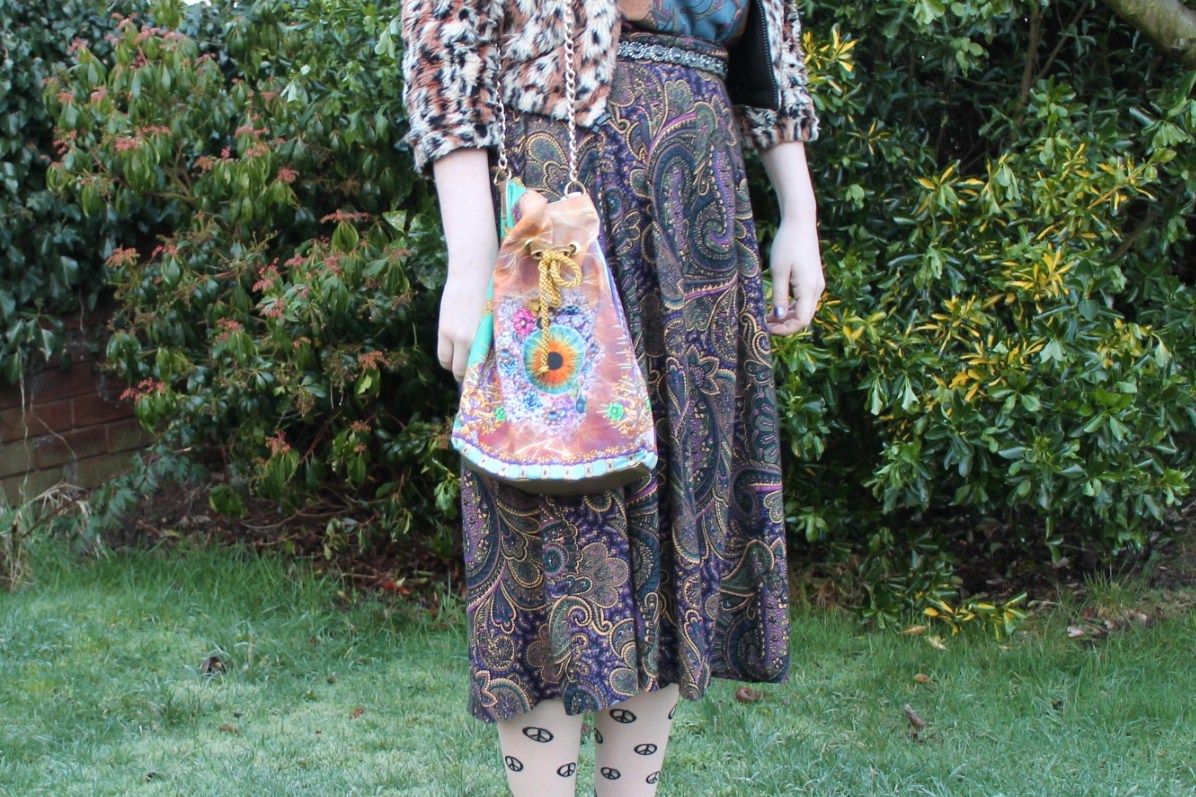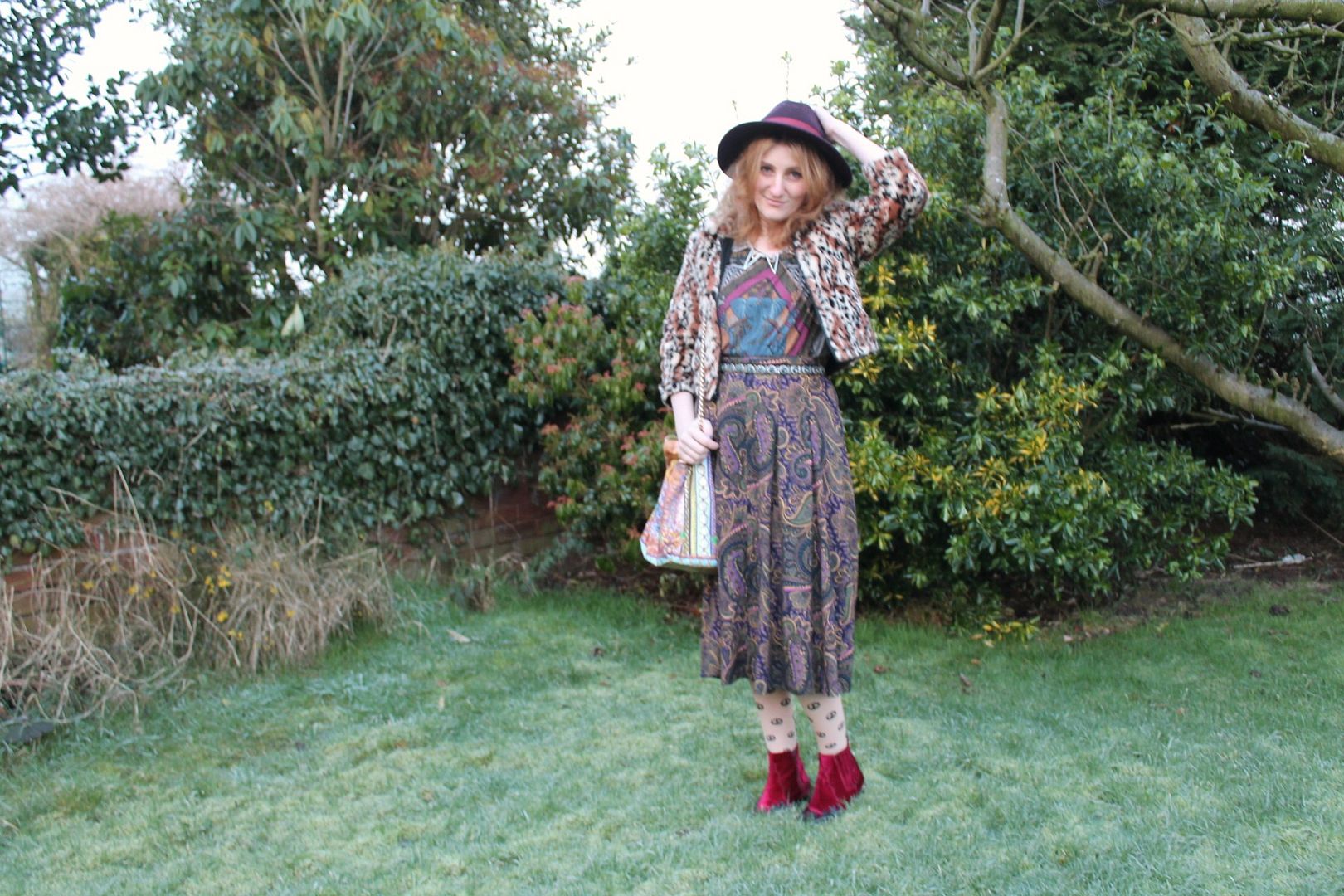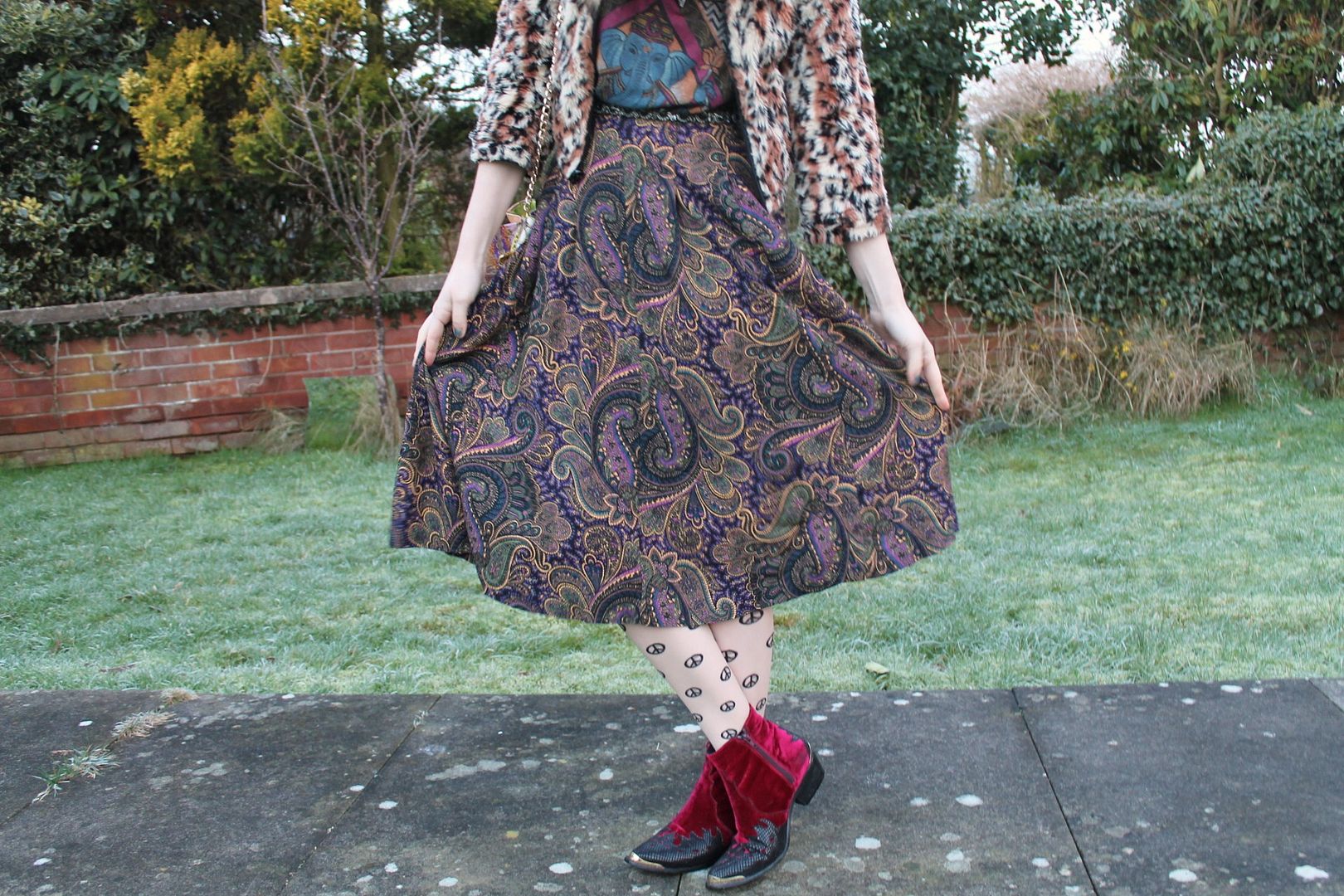 This has turned into a complete crazy cat lady blog, sorry (NOT SORRY) but I couldn't resist posting this picture of my parents' new cats spooning. They're both about 10 years old but look like kittens, and love to sleep snuggling each other!