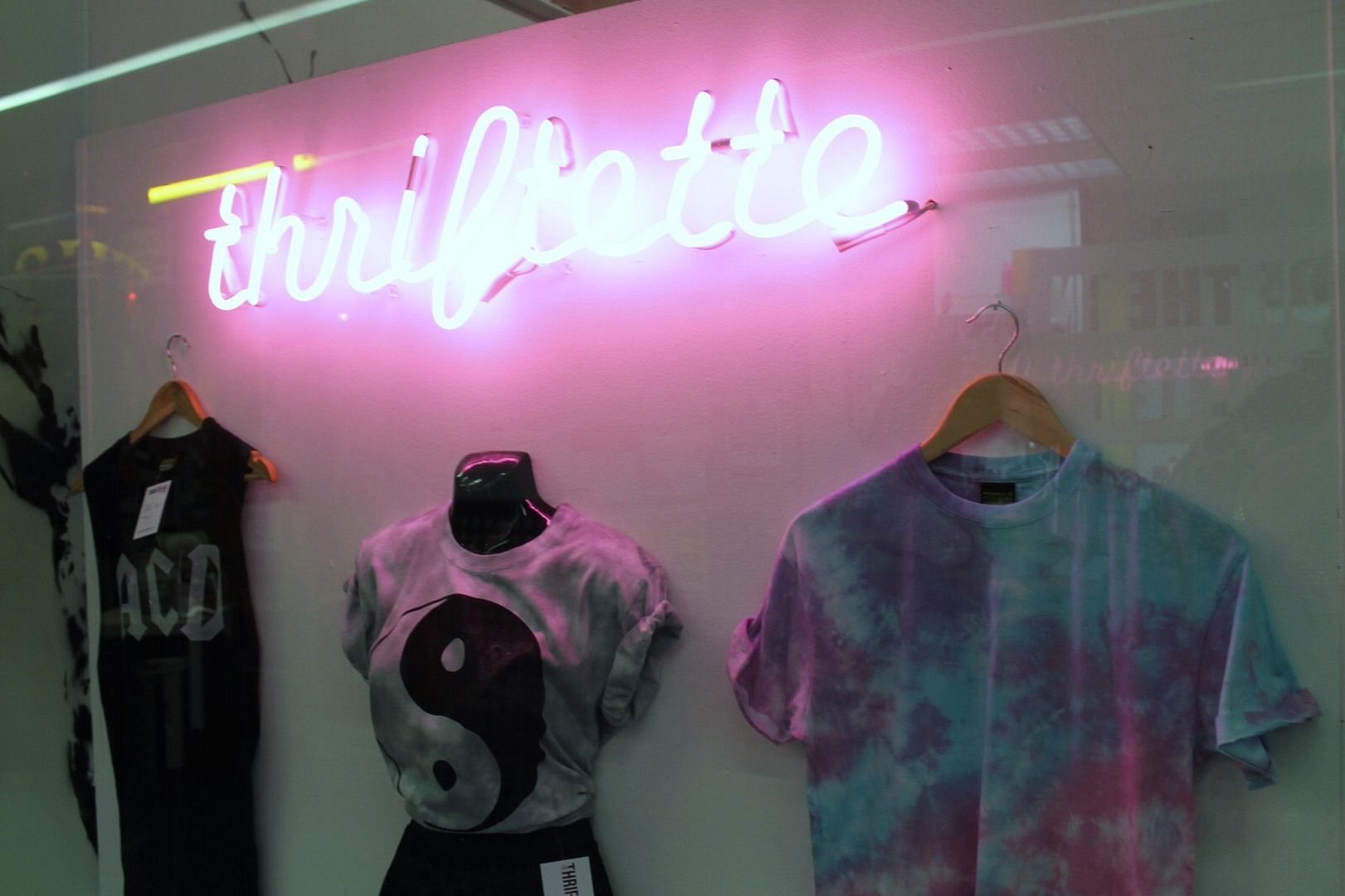 I
♥
this
grungy little shop
in
Affleck's Arcade
. Beginning life as a vintage store, the Thrifty ladies now stock handmade tie-dye tees (AND SOCKS..!), velvet circle skirts and holographic crop tops. I also
♥
the ladies that run the shop too, you can check out
Lucie's blog here
; a healthy dose of white hair, Evil Twin and Jeffrey Campbell Coltranes are totally on point for the Thriftette brand.
On a busy Saturday Chris and I popped in to pick up a
Yin Yang tee
and play a game of Mario Kart on the Ettes' Nintendo 64. I was Princess Peach, he was Yoshi. He won, this time at least. We'll be back in soon for a rematch.. and also to pick up a special request of men's tie dye socks!