When I like something, I really like it. Like, really
really
like it. No... in fact I get obsessed. There have been so many obsessions in my life: My Little Ponies, horses, Boyzone, to name just a few. It's not cool, it's obsession to the point of being a dweeb.
That's why I'm cringing slightly as I type up the list of what I'm wearing. Double Minkpink. I am
beyond
obsessed with this brand, but in my defense this time my addiction was totally fed by others. The paisley dress, a gift from my mum and dad, definitely not prompted by me* (*as soon as it appeared on ASOS I emailed the link and said "if you don't get it me for Christmas I'll buy it myself".. they then struggled to put the transaction through so I bought it and had it sent to them), the furry jacket the result of winning a £100 spend at the brand new store and social network
Lookbible.com
from
A Daisy Chain Dream
. Thanks to the lovely Laura I now own this super soft faux fur, with its beautiful gradient of blues and retro statement shoulders. I first fell in love after seeing it at
Eternal Envy
and now it's aaaall mine. I think it will work better with a t-shirt and skinny jeans, in a Balmain-esque silhouette, but I wasn't going to miss a chance to while away a Sunday immersed in my favourite brand.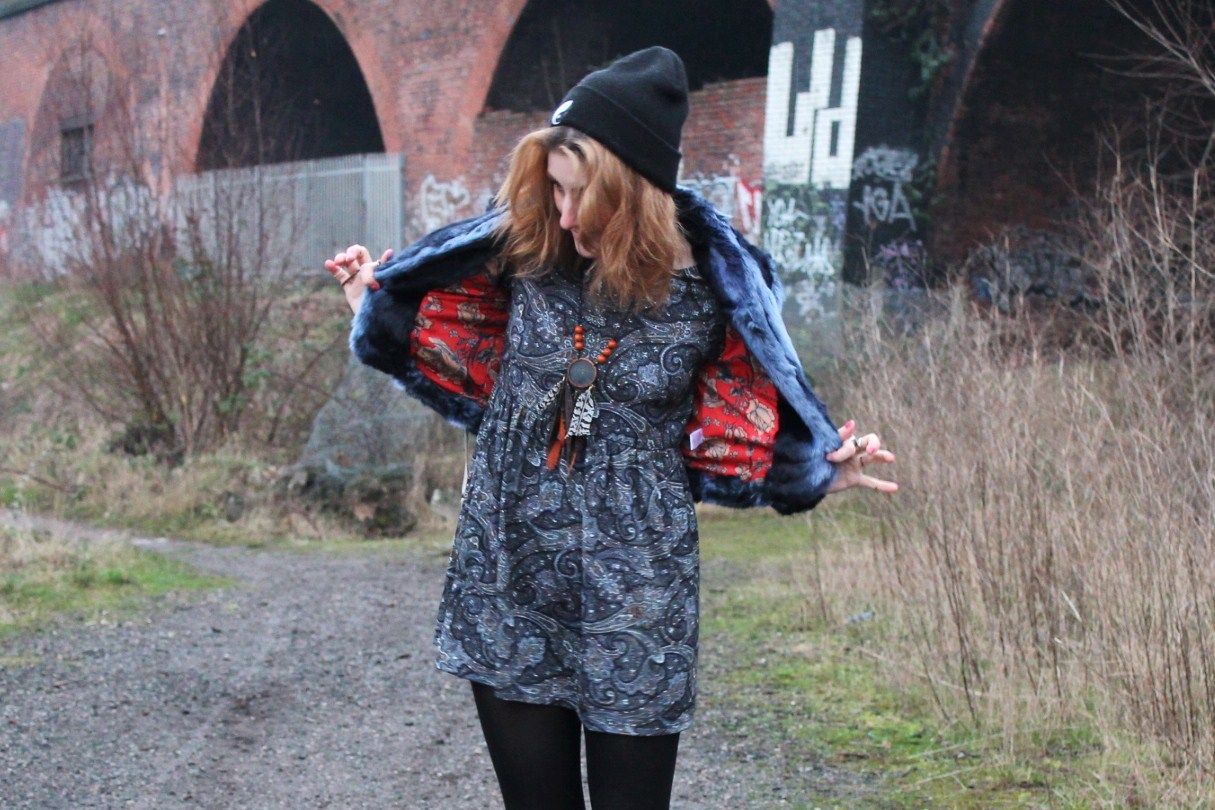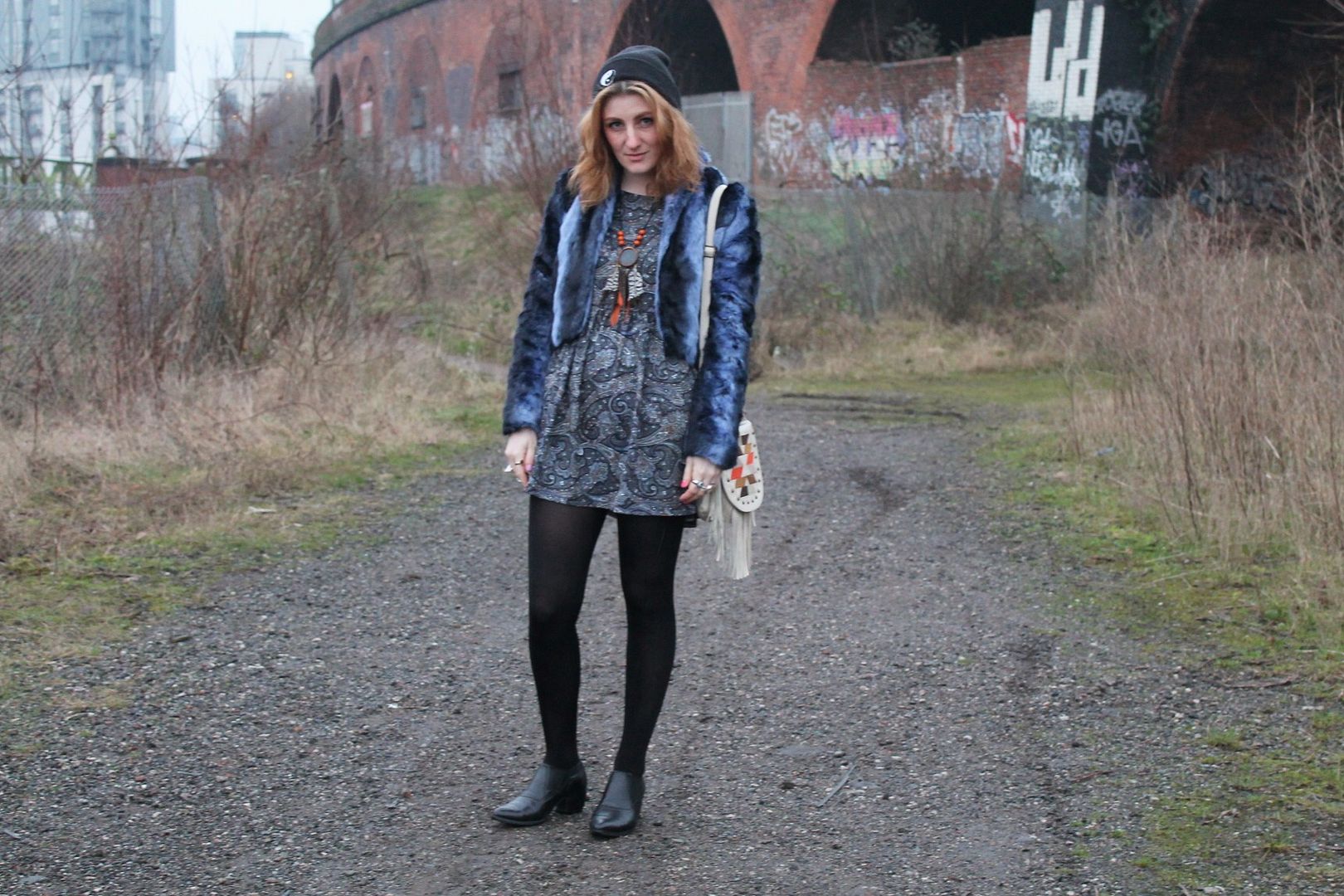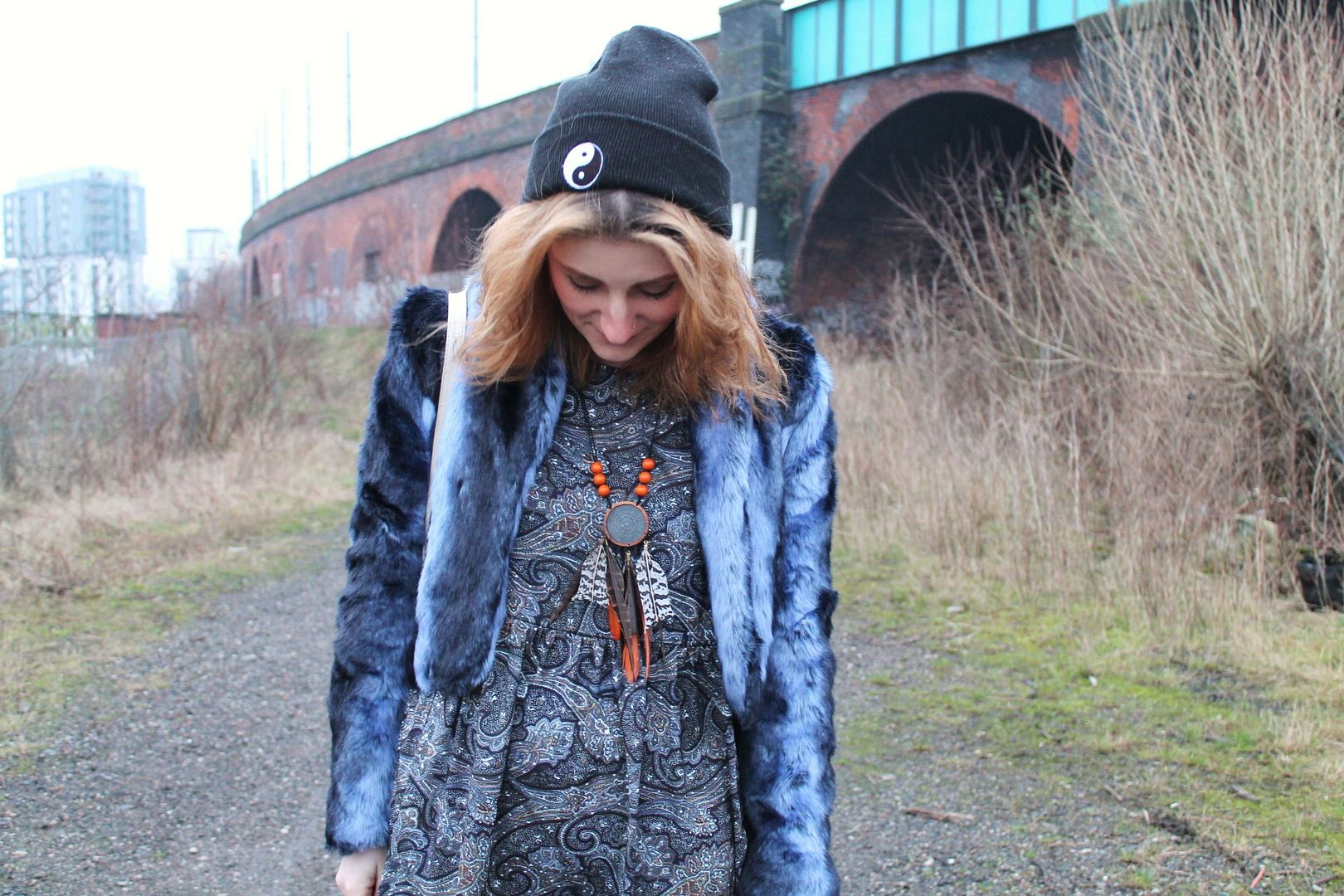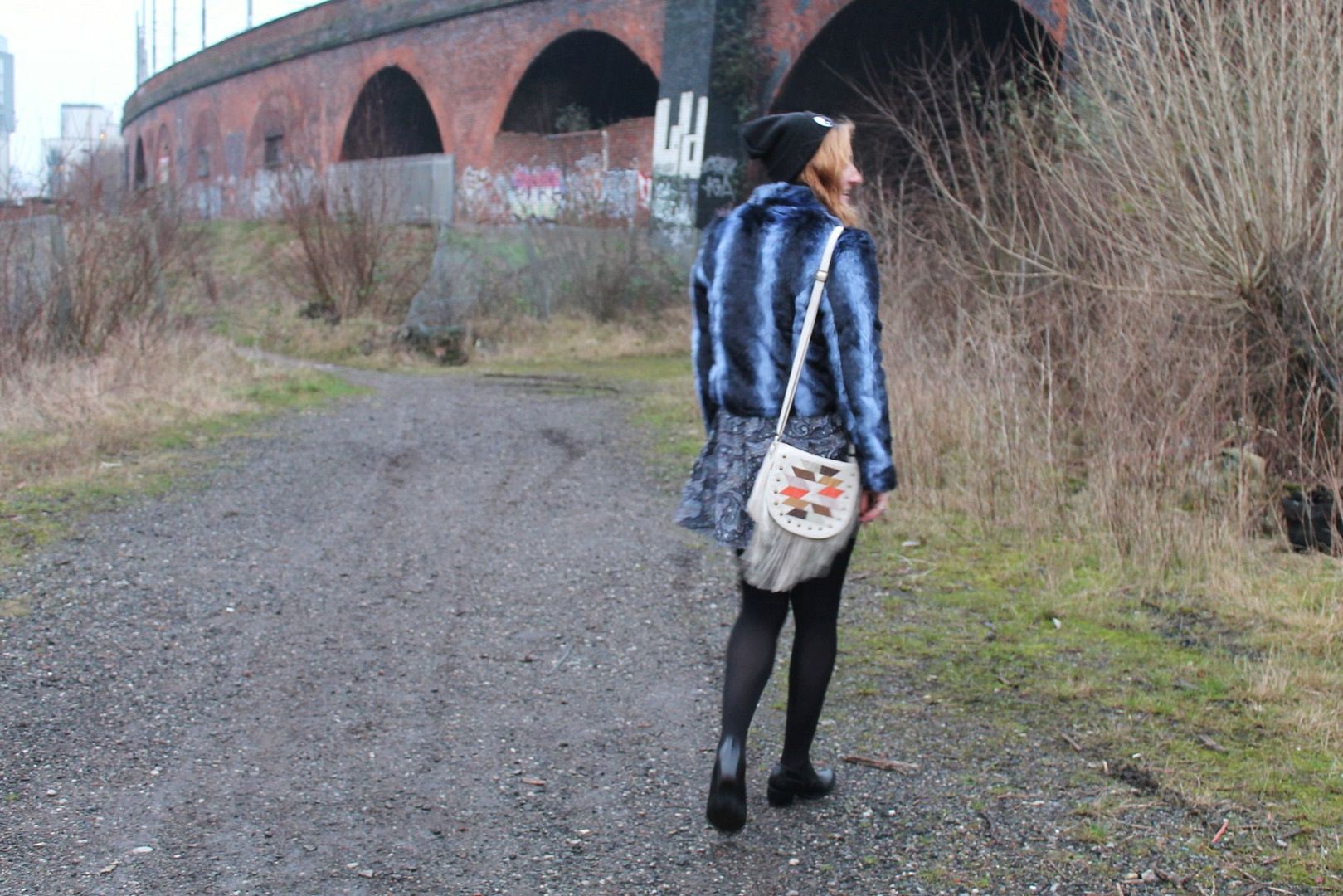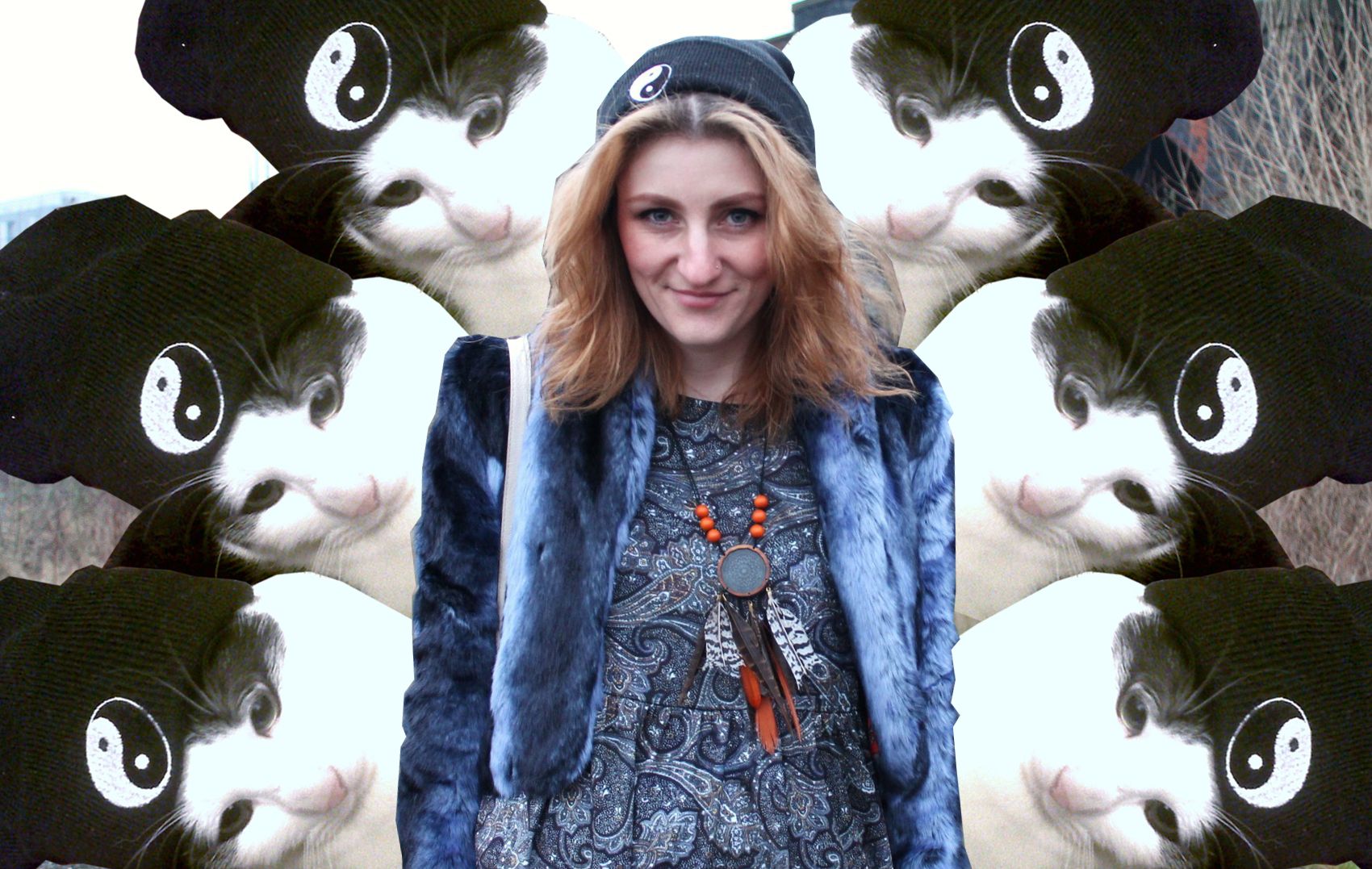 I had to steal this beanie back off my cat.